Official: Shanghai proactive in protecting IPR
Share - WeChat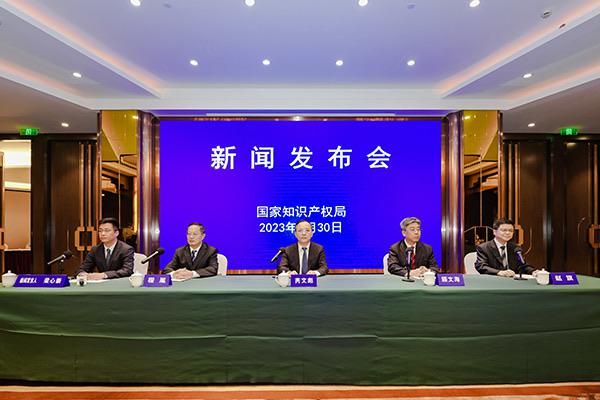 Shanghai has organized special campaigns to protect the intellectual property rights of foreign-funded enterprises and handled more than 60 cases of administrative adjudication in the field of foreign-related patent infringement disputes over the past three years, a senior IPR official said a briefing at the National Intellectual Property Administration in Shanghai on Tuesday.
Rui Wenbiao, director of the Shanghai Intellectual Property Administration, noted during that the city has also investigated and dealt with over 1,000 cases involving infringements of foreign trademarks.
"Such measures are part of the city's efforts to create new advantages in an open economy as Shanghai, a highland of China's opening up, is currently implementing an upgraded action plan to optimize its business environment," Rui said.
The measures also include stationing IPR officials in more than 100 large-scale international exhibitions. To date, more than 500 IP disputes have been resolved on the spot, he added.
Yin Xuelin, general manager of German pharmaceutical company Boehringer Ingelheim's subsidiary in Shanghai, said, "IPR is about protecting innovations. We believe that the country's proactive steps in IPR will encourage more innovative companies from home and abroad to bring their innovative products and services to China and contribute to the country's high-quality development driven by innovations."