Shenzhou XVI vessel docks with space station combination
Share - WeChat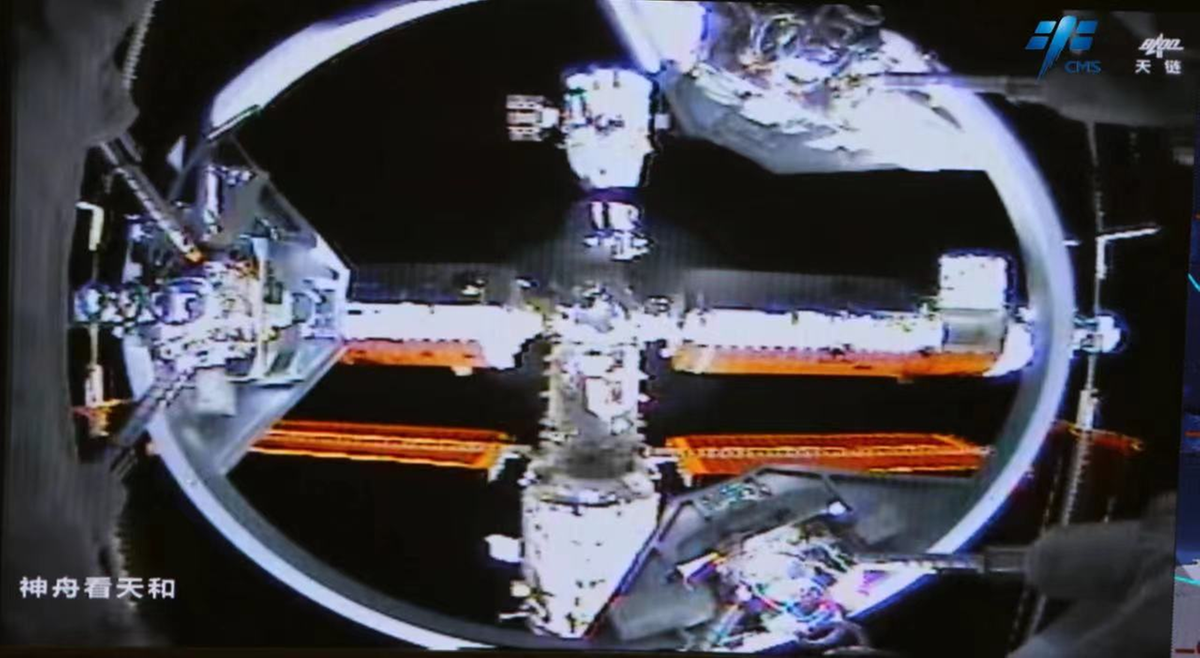 The Shenzhou XVI spacecraft docked with the Tiangong space station on Tuesday afternoon, according to the China Manned Space Agency.
After a 6.5-hour rendezvous-docking process, the Shenzhou XVI, with three astronauts inside it, connected with the radial port of the Tianhe core module at 4:29 pm, the agency said in a brief news release.
The Shenzhou XVI mission crew - commander Major General Jing Haipeng; Colonel Zhu Yangzhu, the spaceflight engineer in the team; and Professor Gui Haichao, the mission's science payloads specialist - will enter the core module to meet their peers from the Shenzhou XV mission — commander Major General Fei Junlong, Senior Colonel Deng Qingming and Senior Colonel Zhang Lu — who arrived on Nov 30.
This will become the second time for six Chinese astronauts to gather in orbit.
The newly arrived crew will then take over the massive orbital outpost, one of the world's largest and most advanced spacecraft, from Fei's team, which will return to Earth in coming days as per schedule.
By now, the outgoing Shenzhou XV flight crew has prepared for the new team's arrival and handover work, according to the space agency.
Jing and his crew were launched by a Long March 2F carrier rocket that blasted off at 9:31 am Tuesday at the Jiuquan Satellite Launch Center in northwestern China's Gobi Desert.
They will stay inside the Tiangong space station for around five months and are scheduled to return in November.