Youngsters proud to take 'bridge' to China
Share - WeChat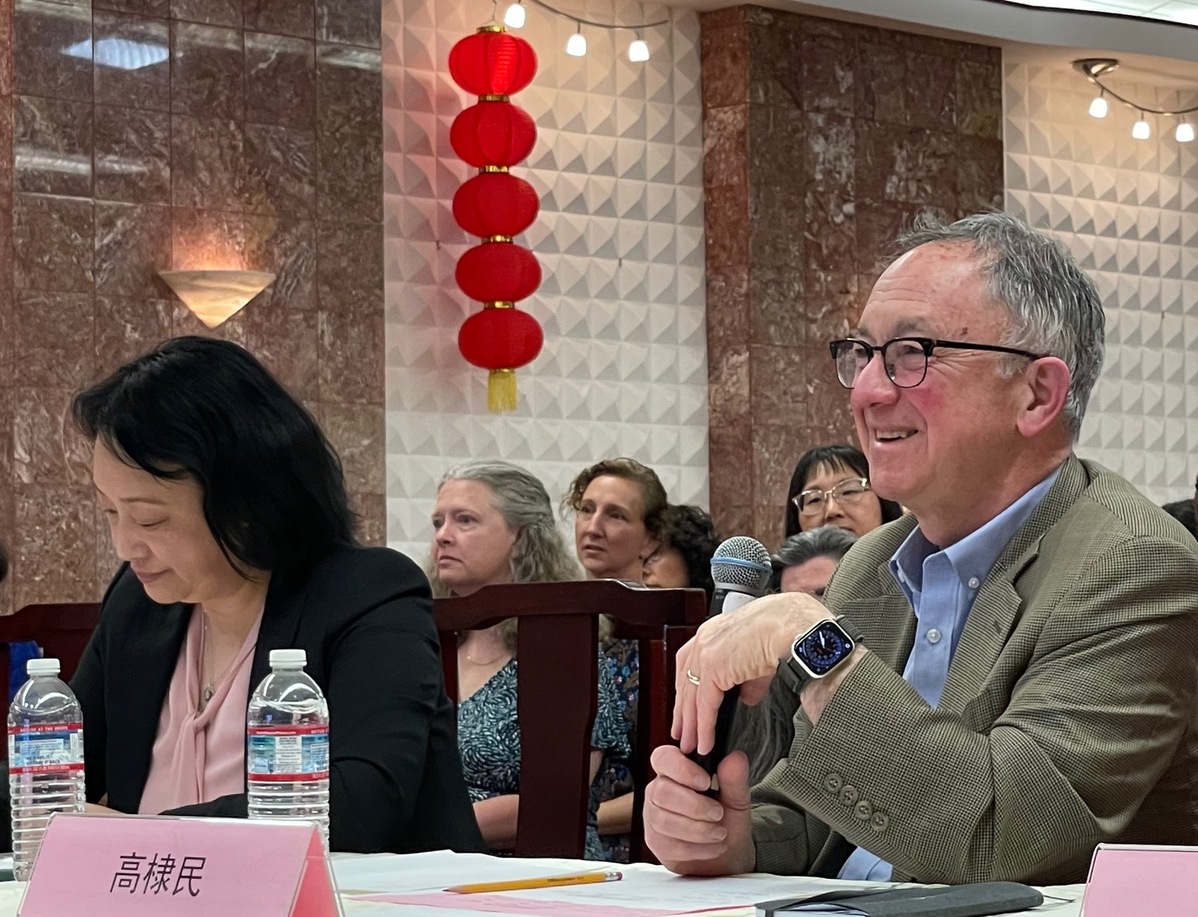 Houdek also immerses herself in Chinese culture by studying holiday rituals, customs, Chinese calligraphy, drawings and dance, as well as playing traditional Chinese folk music on violin.
"My family now observes the Chinese New Year the Chinese way — we decorate our house with red lanterns, paste the Spring Festival couplets, and make dumplings," she said.
Ivana Moreno, a ninth grader at Lick Wilmerding High School in San Francisco, is grateful for having the opportunity to study China.
"I have enriched my understanding about China, not only its culture and language, but its people," said Moreno, who is called Meng Huixin in Chinese.
Born and raised in a non-Chinese speaking family, Moreno started learning three languages — Chinese, Spanish and English — at age 3.
To continue honing her Chinese skills, Moreno's parents dropped her off every Saturday morning to a Chinese couple's residence for a two-hour session — to learn Chinese brush painting from the husband and Chinese language from the wife.
"Mrs. Li made me Chinese snacks and played board games with me," she said, adding that engulfing herself "into a serene learning of Chinese art is so refreshing and peaceful".
Moreno attended a Chinese immersion school when she turned 5. Through a project-based curriculum such as constructing energy-saving houses for Chinese people; field study trips to China's Yunnan province; and random conversations with local citizens, Moreno has "made many friends, and came to realize differences in our cultures".
Once Moreno spotted a small ceramics shop along a narrow alley in Yunnan, so she entered the store and talked to the female owner.
"Aunty Li was so amiable — she answered every one of my inquiries, demonstrated in detail the tea-serving ceremony, and explained patiently to me different kinds of her utensils," said Moreno. "People-to-people exchanges of this kind are so sincere, so warm, yet so powerful (and) lifted my understanding of China as a whole."