Wolf cubs rescued after their mother vanishes
Share - WeChat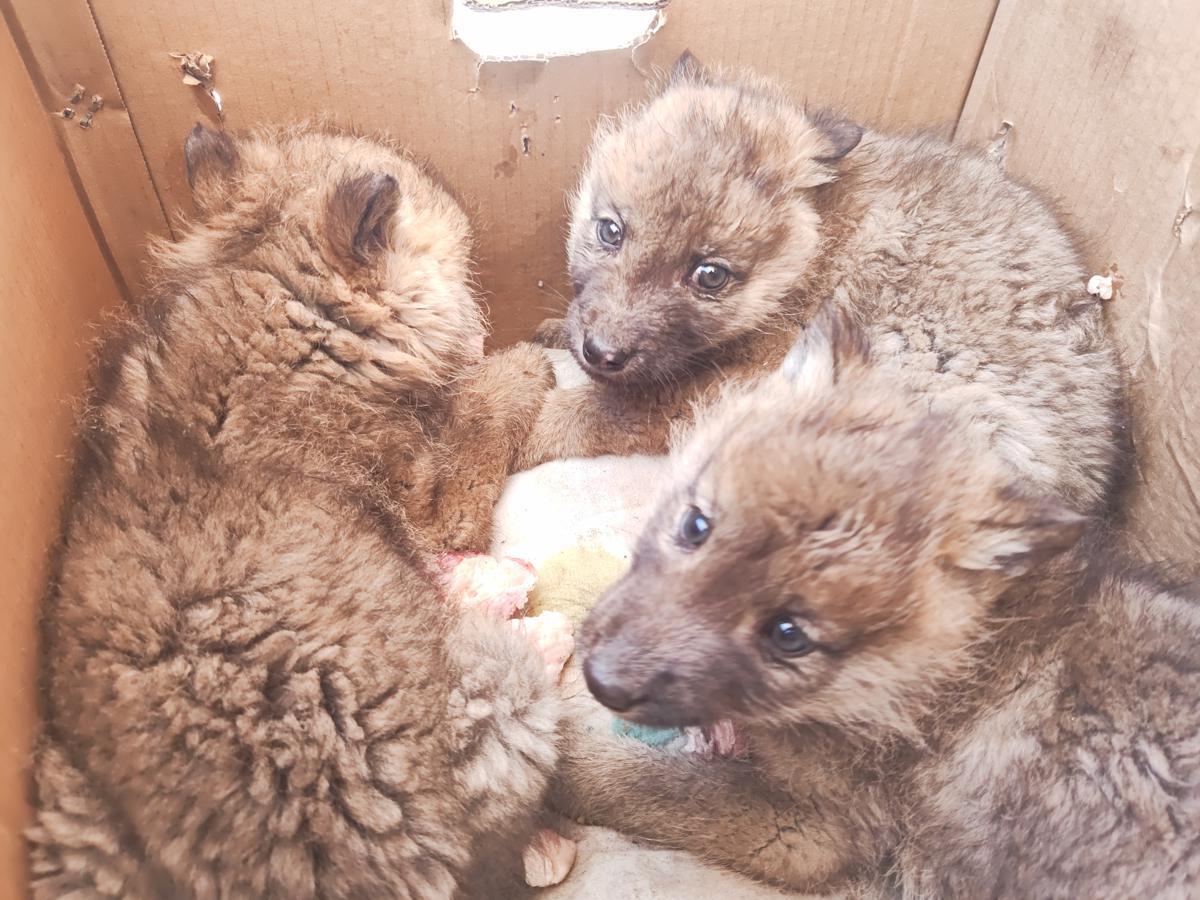 Police officers and local residents in Penba county of Chamdo, Tibet, saved the lives of three wolf cubs recently, Tibet Daily reported.
The rescue was reported by Nyima Tsering, a local resident, to the Penba Brigade of the Forest Fire Fighting Detachment of Chamdo.
According to Nyima Tsering, he and fellow villagers found the cubs on the mountain when they were collecting caterpillar fungus.
They found that those three wolf cubs got lost, and the villagers did not see the mother wolf returning.