Urban chic
Share - WeChat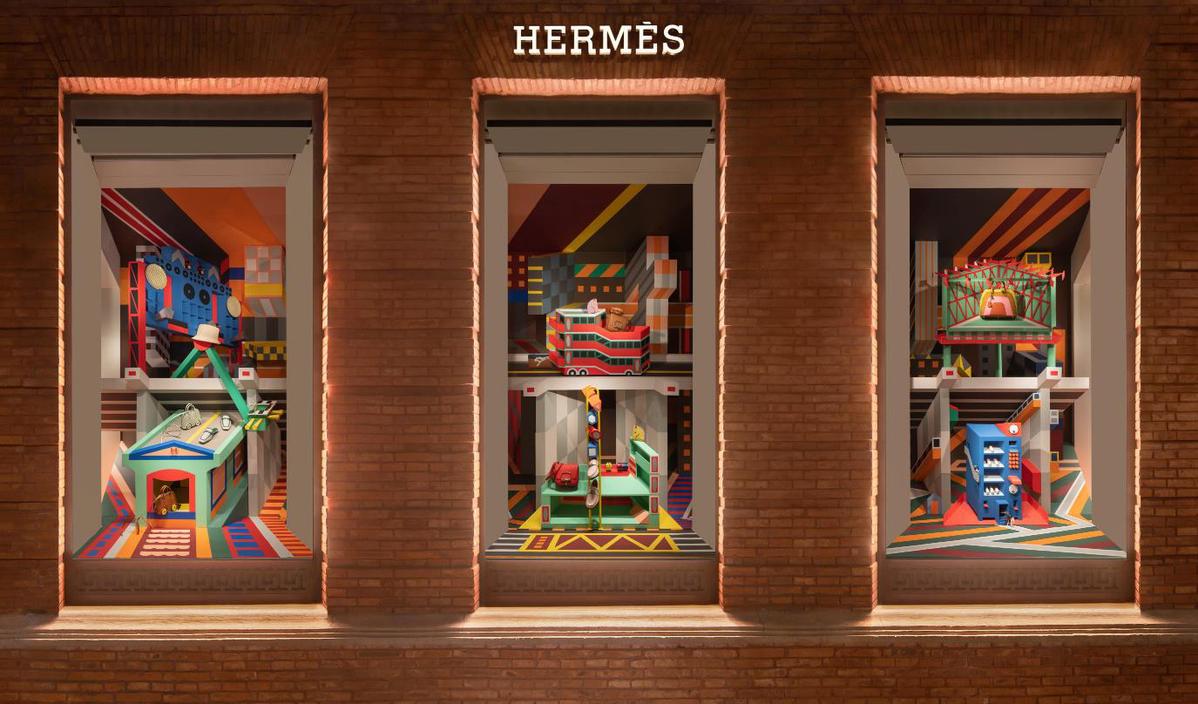 French purveyor of luxury goods, Hermès, has invited Chinese artist Li Han to design the summer window displays at Hermès Maison in Shanghai.
Inspired by the concept that everyday objects are symbols of urban life, Li re-imagines them in an artistic way, enhancing their diverse meanings through highly expressive colors and staging.
Additionally, an exhibition of Li's art will be held from May 26 to June 11 on the fourth floor of the venue, which aims to encourage visitors to explore the close connection between architecture and life.
Li lives in Beijing and derives inspiration from architecture, art, popular culture, as well as everyday life.