GBA promising prospect for overseas Chinese
Share - WeChat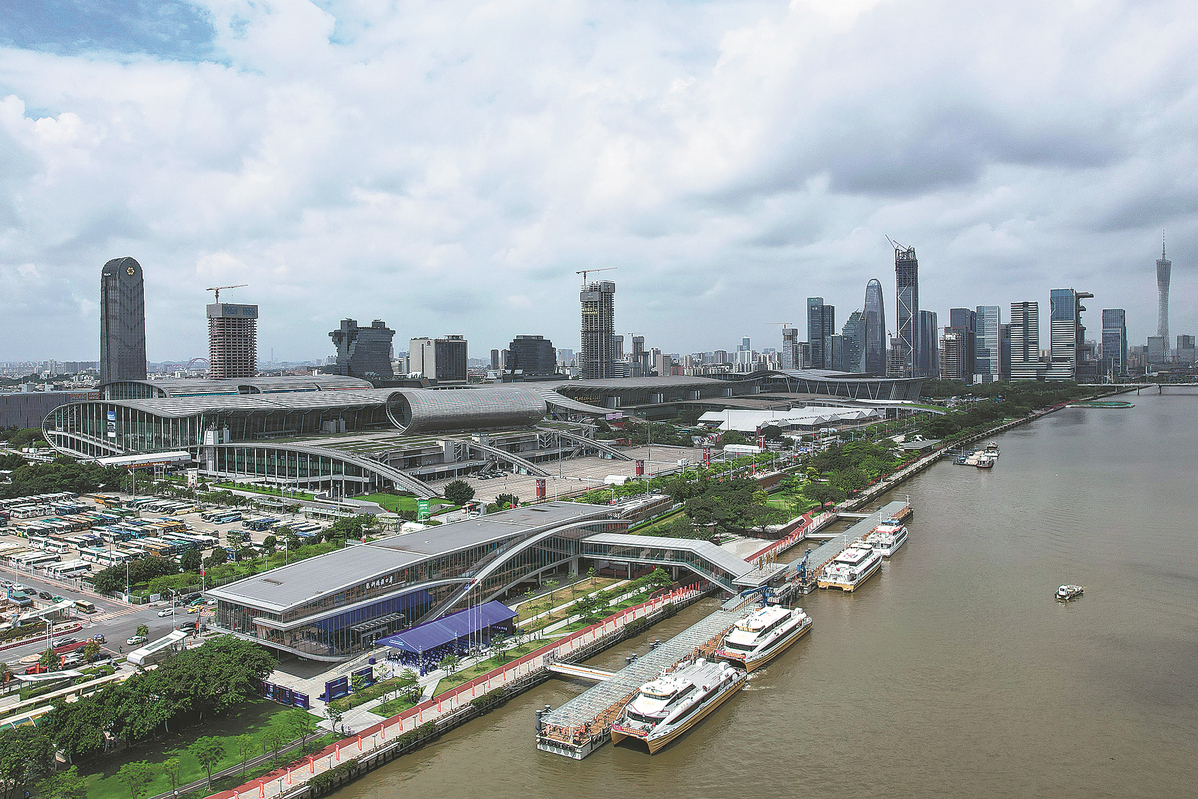 China's opening-up will create more business opportunities, meeting told
Many investment and business opportunities have been created as Guangdong province goes all out to promote the construction of the Guangdong-Hong Kong-Macao Greater Bay Area. As a result, a large number of overseas Chinese living and working around the world have returned to their hometowns to take advantage of investment and entrepreneurship opportunities.
Narongsak Putthapornmongkol, president of the Thai-Chinese Chamber of Commerce, said at the 2023 Overseas Chinese Guangdong-Hong Kong-Macao Greater Bay Area Conference that China has continued to open its door wider and wider to the outside world, sharing huge markets and development opportunities with countries and regions around the world.
The Belt and Road Initiative has benefited the world and created unlimited business opportunities for overseas Chinese, he added.
"The planning and construction of the GBA are exciting, and it is believed it will provide a big platform and development space for new generations of overseas Chinese," Putthapornmongkol told the media when he returned to Jiangmen, a Pearl River Delta city, to attend the conference from May 16 to 18.
The overseas Chinese leader, a native of Chenghai, Guangdong province, said the GBA has a market-oriented, legalized and internationalized first-class business environment, which is highly attractive to overseas Chinese business representatives.
He said he would organize more Thai entrepreneurs and representatives of Chinese business people to visit the GBA, encouraging and allowing them to better understand the GBA and expand their career and personal development space in the GBA after he returns to Thailand.
Chau Chak Wing, chair of the Asia-Pacific Region of the World Leadership Alliance — Club de Madrid President's Circle, said construction and development of the GBA are constantly changing and thriving, providing plenty of investment opportunities for overseas Chinese.
"The GBA has broad prospects and will provide stronger impetus for economic recovery in the Asia Pacific region and even the world," he said.
Huang Kunming, Party chief of Guangdong province, said Guangdong has a large number of overseas Chinese, which is a unique advantage of the province, as generations of overseas Chinese have always been concerned about their motherland and the development of their hometowns.
"Overseas Chinese can fully leverage their advantages in funding, technology, talent and familiarity with the international market to help promote the GBA's high-quality development," Huang said at the conference.
"The provincial government will continue to attach great importance to overseas Chinese affairs work, strengthen connections with the vast number of overseas Chinese and create better conditions and services for overseas Chinese to return to their hometowns."
Today's Top News
Editor's picks
Most Viewed