CRCC unit achieves milestone on Beijing-Kowloon line
Share - WeChat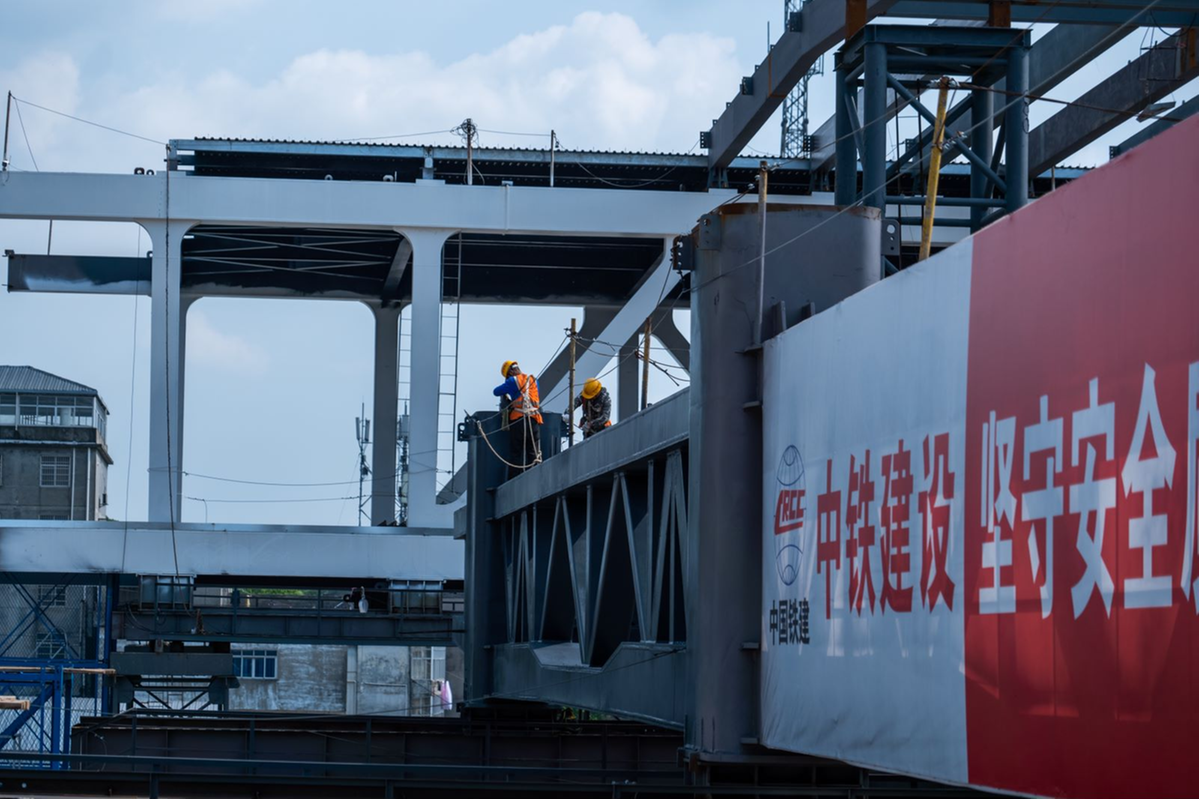 China Railway 24th Bureau Group Corp Ltd, a unit of China Railway Construction Corp, said on Wednesday its builders in Jiangxi province completed the jointing of a steel frame combination of the east station house of Lu Shan Railway Station and a steel column of the middle platform.
With the help of 10 hydraulic numerically controlled jacking frames, the 2,100-ton steel frame combination advanced 26 meters, successfully spanning the four tracks of the Nanchang-Jiujiang intercity railway.
The reconstruction and expansion of the Lu Shan Railway Station aims to build the station into an important transportation hub on the nation's Beijing-Kowloon railway line. The project's yard has eight platforms and is connected by 25 lines, and both its east and west station houses are being constructed by CRCC.
The west station house started operating in April 2022, and the east one began construction last May.
Construction workers of the second phase of the east station house made plans in accordance with on-site research and simulations to avoid disruptions on neighboring railways, CR24 said.
The project crosses 10 main lines including the Nanchang-Jiujiang intercity railway and the Wuhan-Jiujiang High-speed Railway. Among the 10 lines, six are operational.