'A Date with China' international media tour visits Zhongshuge Bookstore in Sichuan
Share - WeChat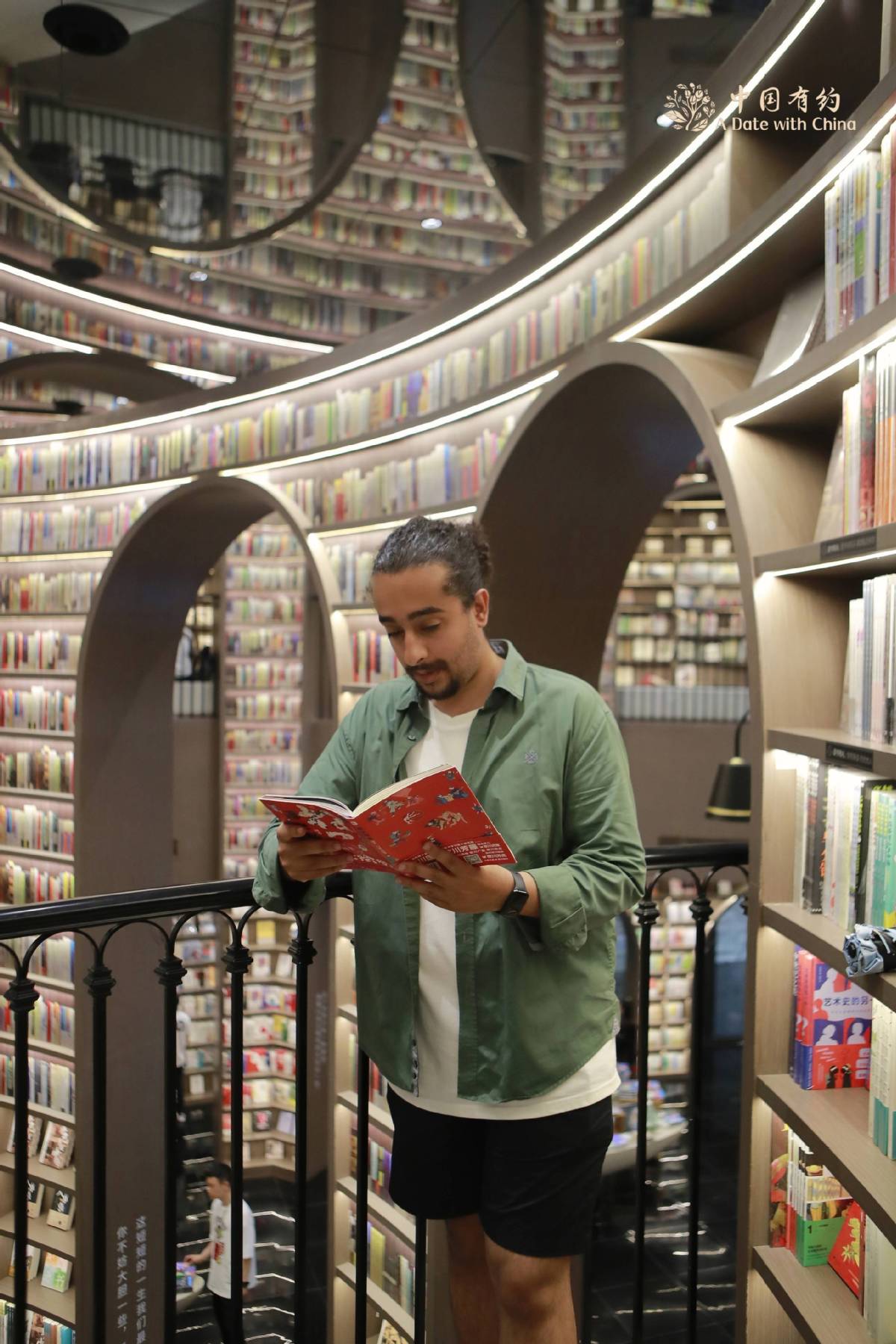 "A Date with China" international media tour visited Zhongshuge Bookstore in Dujiangyan city, southwestern China's Sichuan province, on Saturday and led China-based foreign media correspondents, foreign internet influencers and domestic journalists to explore the unique designs and cultural connotation of the bookstore.
Zhongshuge was opened to the public in September 2020, and houses over 30,000 different types of books with nearly 100,000 volumes.
The design of the bookstore, inspired by Dujiangyan irrigation project, which boasts a history of more than 2,000 years, showcases the charm of the historical project in a distinctive and creative way. The design also incorporates rich cultural elements such as pandas. The architectural structure vividly depicts the beautiful landscape of the area.
Customers can not only experience the joy of reading but also appreciate the sense of beauty in the architecture.