Young at art
Share - WeChat The decade-old Affordable Art Fair Hong Kong provides an unrivaled platform for up-and-coming artists as well as would-be collectors. Madeleine Fitzpatrick reports.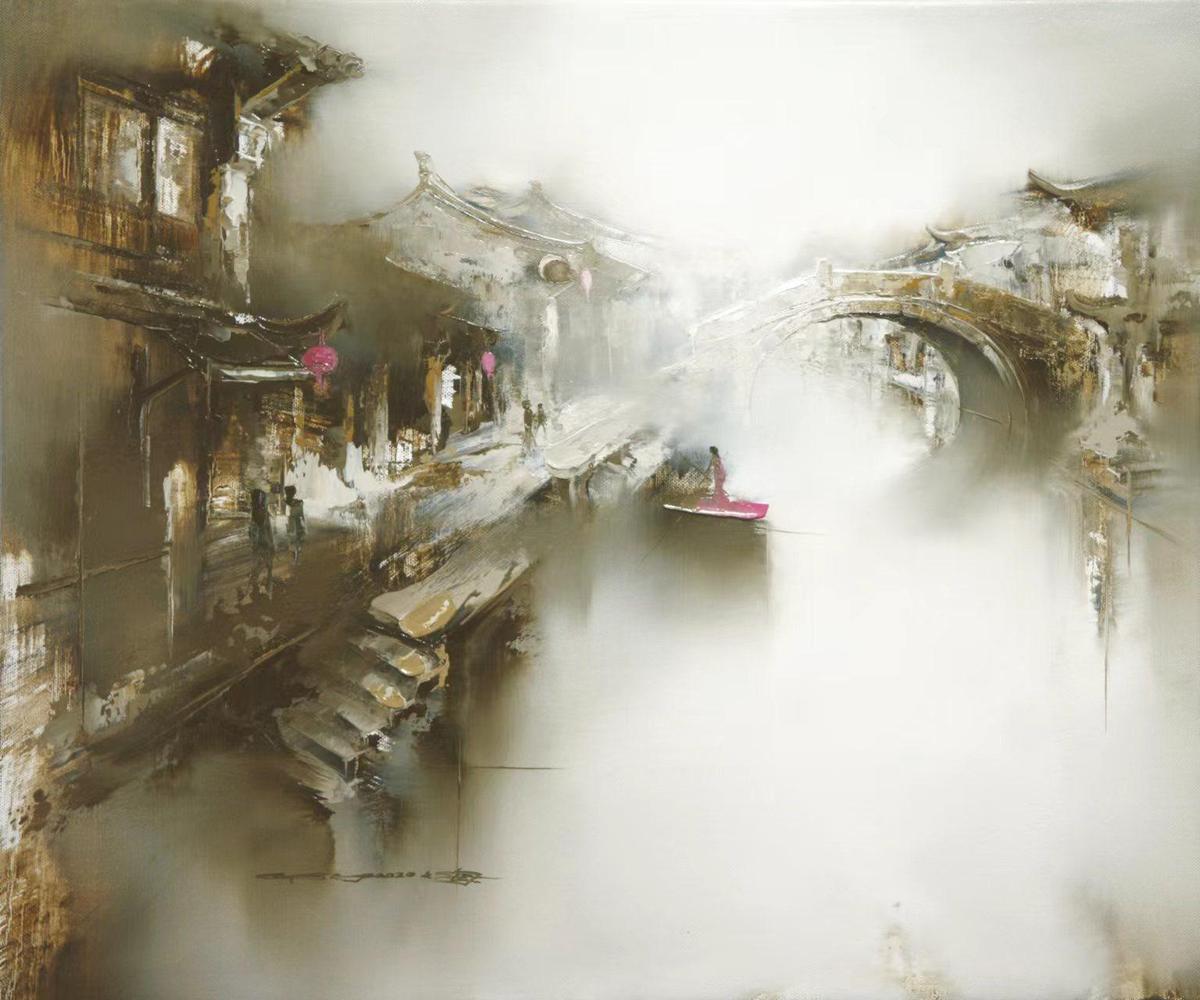 Celebrating its first decade in the city this year, the Affordable Art Fair Hong Kong (AAFHK) opened on Thursday at the Hong Kong Convention and Exhibition Centre, where it will run through Sunday. This year's fair features 93 galleries (including 47 from overseas) — a more than 40 percent increase on 2022's 65 galleries.
As the name implies, the Affordable Art Fair is geared toward buying art, rather than merely admiring it. In Hong Kong, over half a million artworks — priced between HK$1,000 ($128) and HK$100,000 — have found homes via the fair since 2013.
"We're nurturing the next generation of art collectors," says Regina Zhang, the local fair's director. "Before, the buyers were 35 and above; over the last two years, we see that they're 28 and above."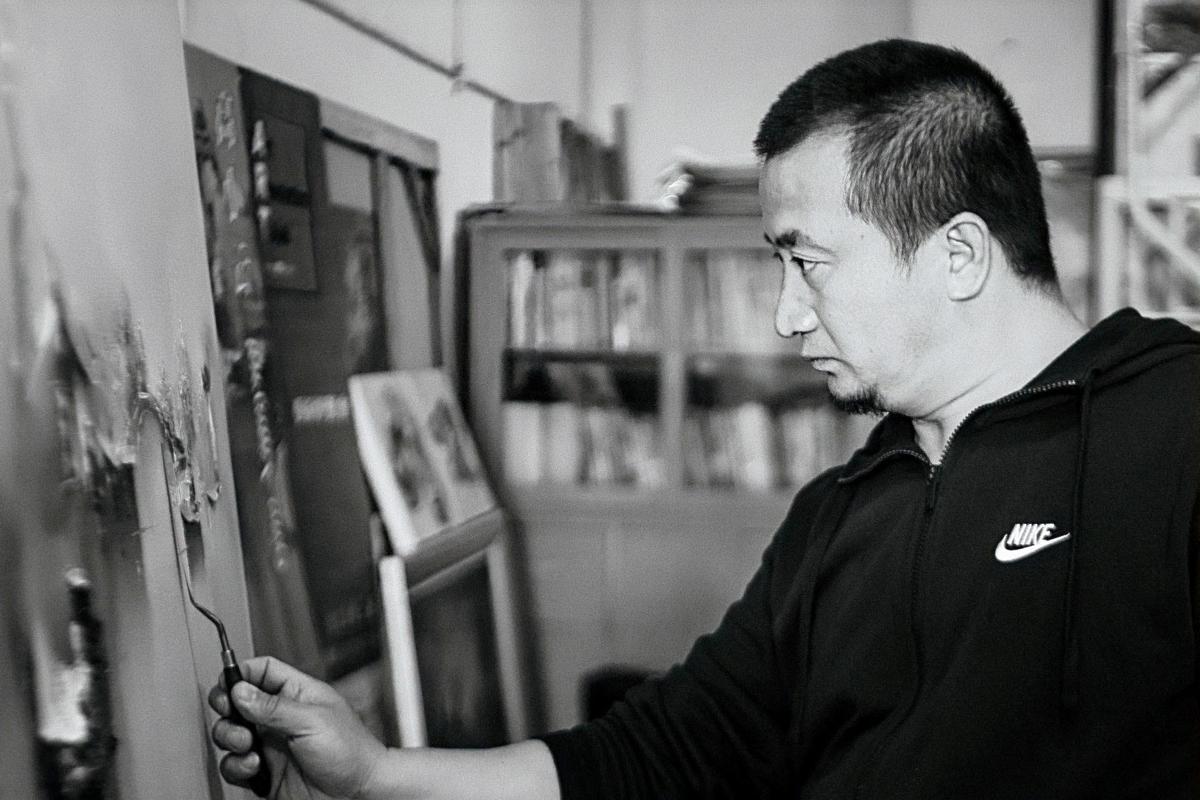 Asked to reflect on the AAF's past decade in Hong Kong, Will Ramsay, founder of the platform — which began life in London in 1999, and as of 2023, has spread to 11 cities and four continents — says the story really began six years earlier. "My first fair in Hong Kong was in 2007," he clarifies. "It was Art Hong Kong, which evolved into Art Basel Hong Kong. At the time, there were fewer than 30 galleries in the city; now there are over 100."
The fair has expanded in step with the city's art market. "There's been a cross-pollination — we've also helped the market grow," Ramsay says. "It just works."
The franchise continues to expand: Next month, the AAF will hold its first fair in Shanghai, with around 40 galleries including some 15 from overseas, making their debut on the Chinese mainland. Fairs in Berlin and Austin, Texas, will launch next year.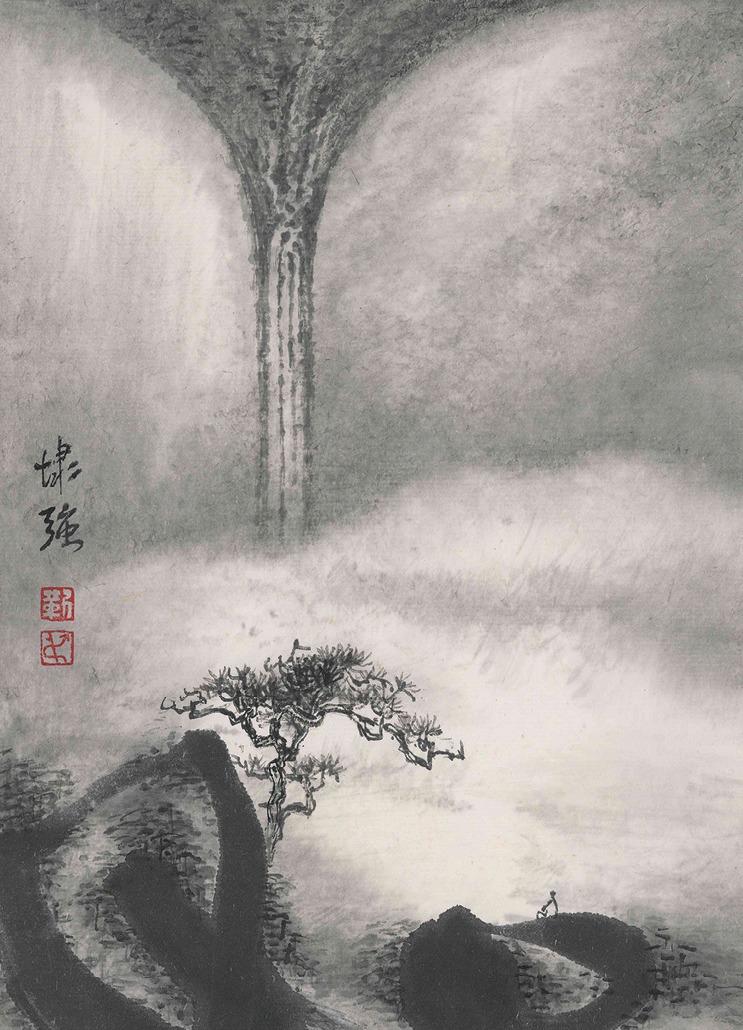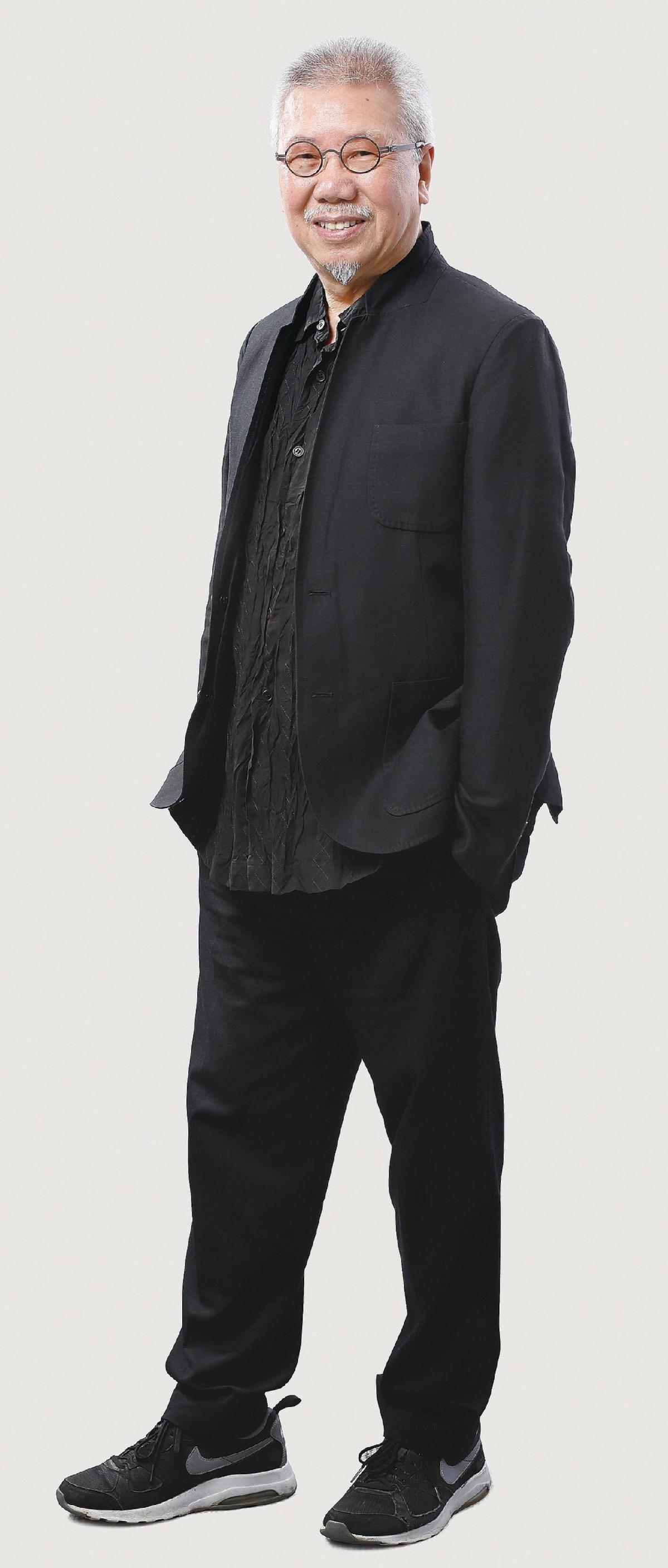 Forging bonds
"We had very few Hong Kong galleries in the early days, whereas this year we have 46," says Zhang. "We work with midtier galleries, and see them becoming more confident in presenting artists. We've also seen an increase in local artist collectives coming together to promote themselves and sell their artworks at the fair."
Since pre-pandemic 2019, the number of Hong Kong and mainland artists participating in the AAFHK has doubled to around 200.
Artists Kan Tai-keung and Gao Xiaoyun — represented by Art Circle and AI Gallery respectively — are both participating in their third AAFHK. Kan, a renowned designer and ink painter, has lived in Hong Kong since the 1950s, having relocated from Guangdong province in his teens. Gao, a noted landscape painter, is a native of Shaanxi province.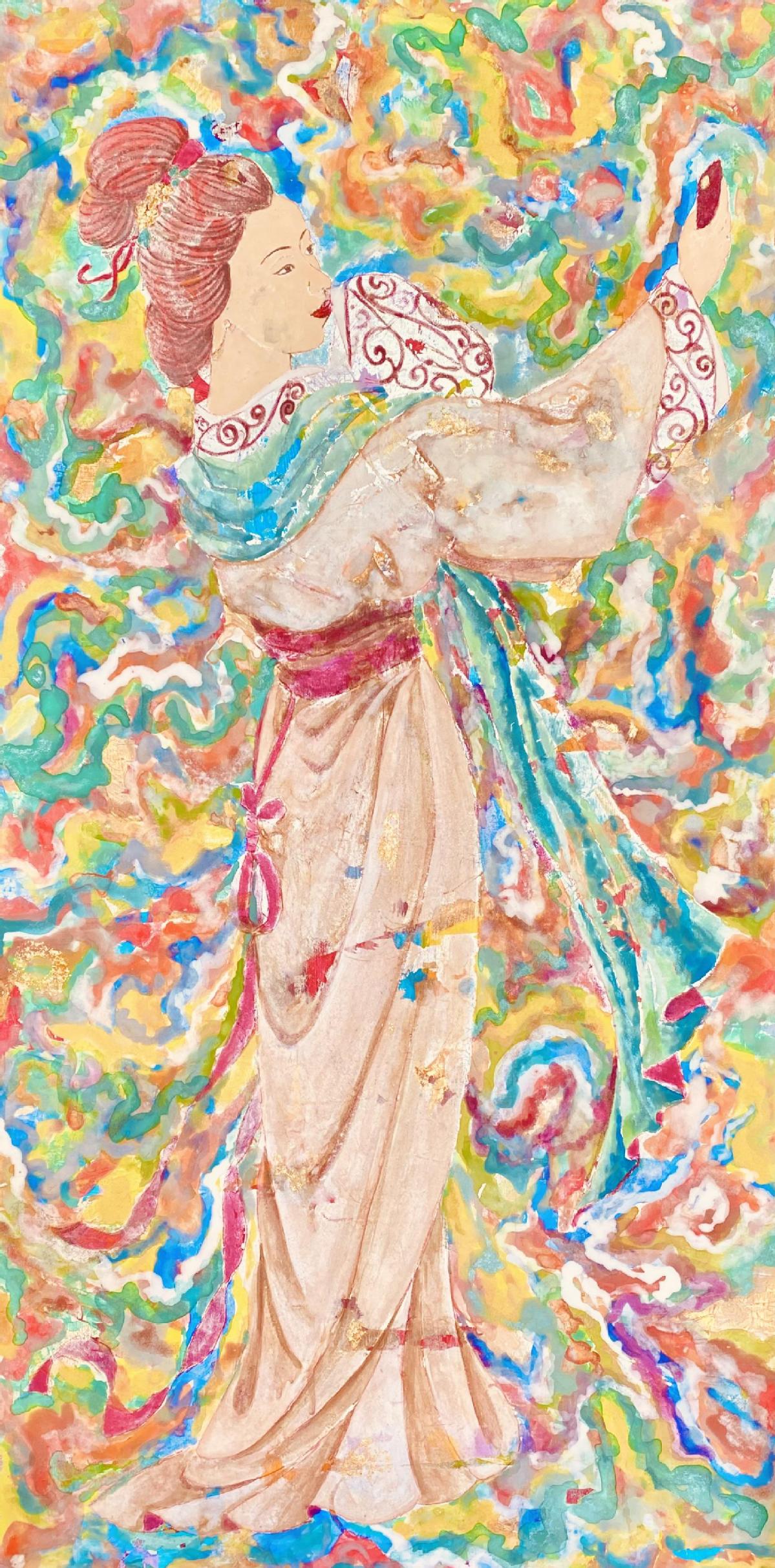 A Silver Bauhinia Star recipient and the designer of the Bank of China logo, Kan puts a contemporary spin on traditional Chinese ink painting with his beautiful black-and-white compositions. The artist has participated in other fairs in Hong Kong, and feels that the AAFHK is more accessible to emerging talents: "I like that there are more young artists as well as young collectors and art lovers at the fair."
"I know there are young collectors seeking an opportunity to acquire my works," he adds. "The AAFHK offers a platform for me to approach these young people more easily."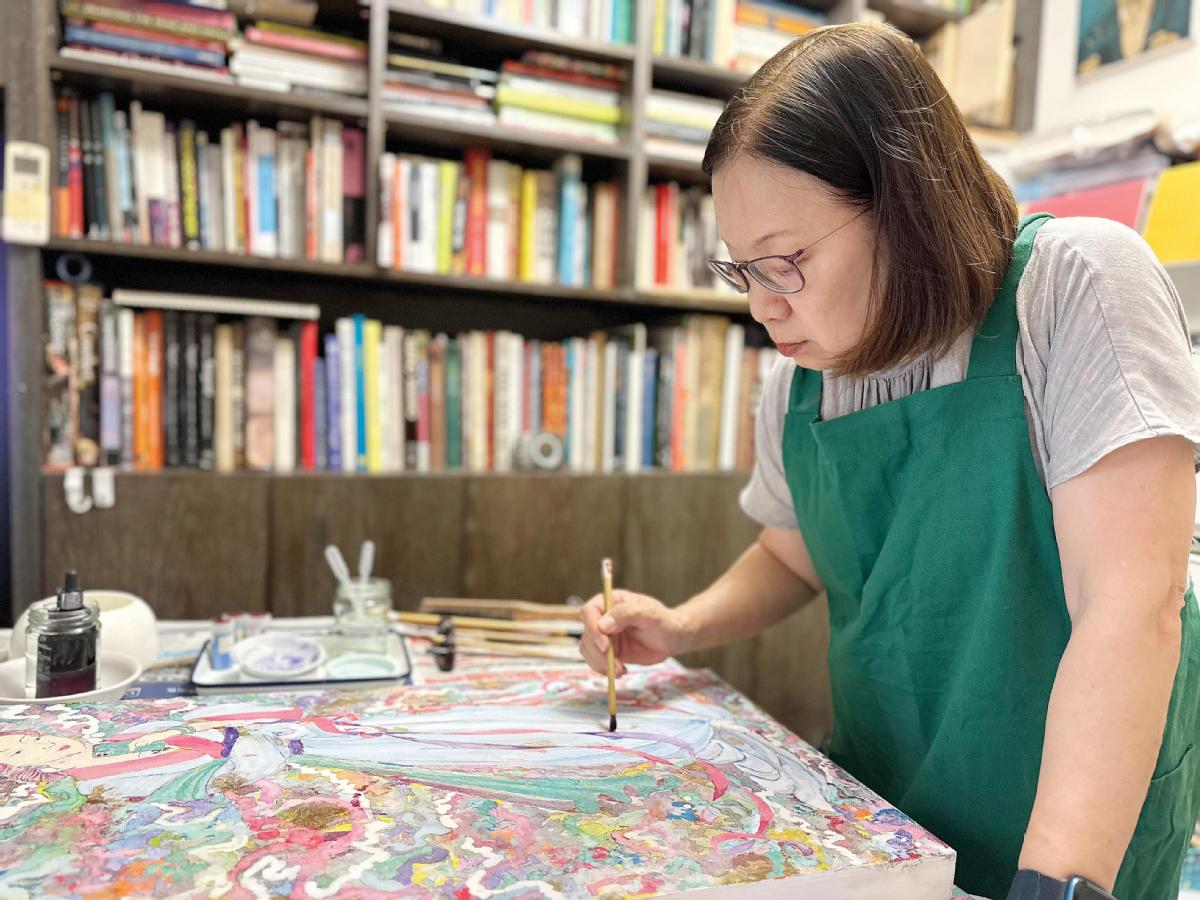 Gao uses oil on canvas for his dreamy landscapes, blending Chinese and Western techniques and motifs in his works. "I find it interesting that my artworks attract more young collectors — around 30 years old — in Hong Kong than anywhere else," he says. "It's delightful to see people here collecting art from a young age."
Represented by Art Cube, Hong Kong painter YouMi Wang (previously known as Eliza Tam) is participating in her second AAFHK. Using mineral pigments on wood, the artist's playful Avatar series depicts colorful ladies in Song Dynasty (960–1279) dress glued to their smartphones. "I enjoy talking to art lovers and exchanging views about my work," says Wang. "I had a heartwarming experience last year when, on the evening the fair ended, one of my buyers sent me a photograph of my painting hanging on his living-room wall."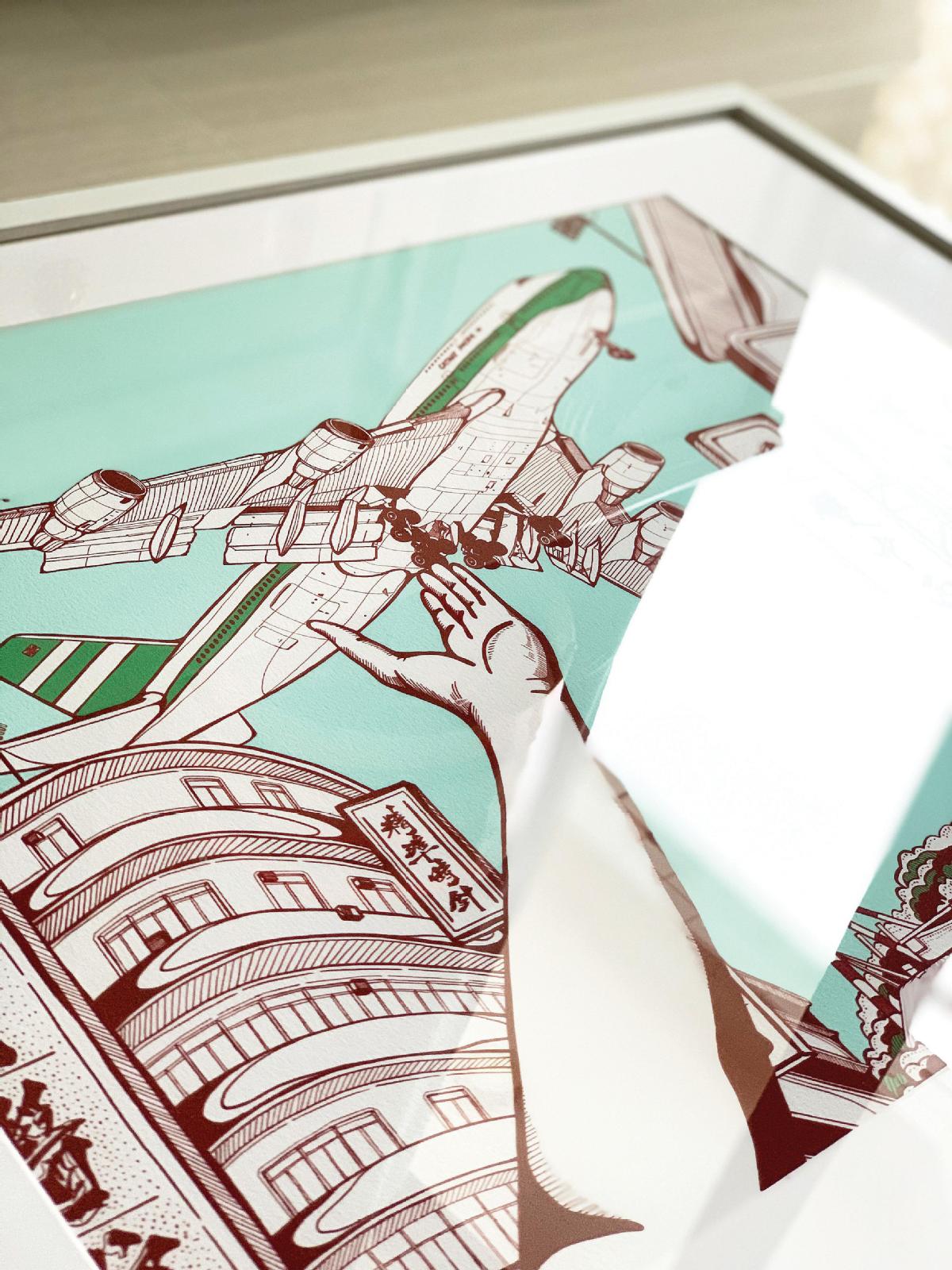 Art for everyone
Collector Swana Lau, a retired merchandiser and dance teacher, has attended every AAFHK since its inception. "The fair is important for Hong Kong people because they can find new and small pieces at affordable prices," she says. "Even if they don't buy something, they can participate, appreciate, and plan to buy a piece — say, in six months to a year."
"The fair educates people including children," she continues, adding that the fair is an essential platform for local artists just starting out.
David Lo, founder of a local brand and design consultancy, has also visited every AAFHK. His wife, Jenny, is attending for the second time.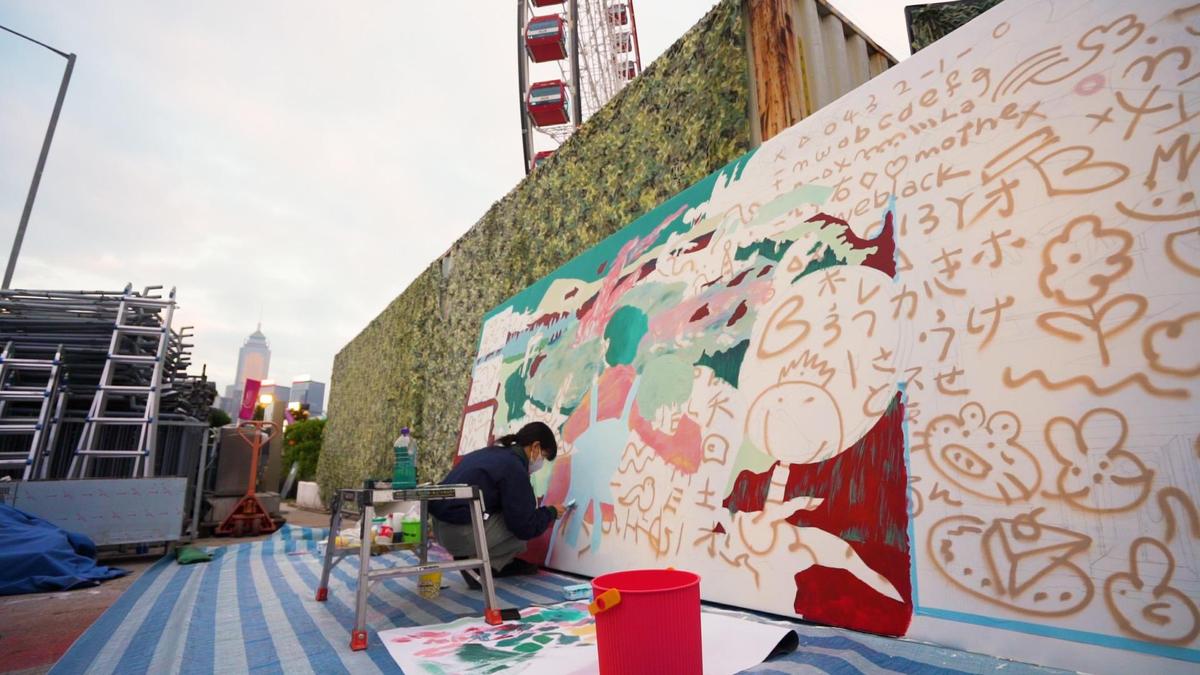 "Everyone should be able to enjoy art," Jenny says. "When there's so much to learn, appreciate and understand, it's important to have a friendly, approachable space like the AAFHK."
She too has noticed the collecting demographic getting younger, and affirms: "We need fresh, new artworks that aren't just tailored to older, established collectors. The fair provides a platform for younger collectors to find their favorite pieces as well."
"I love the variety of artworks the fair brings — be it sculptures, drawings or photography, they have it all," says David. "It's always exciting to anticipate what sort of artworks each gallery will showcase, since they do such interesting curating. You never know what to expect."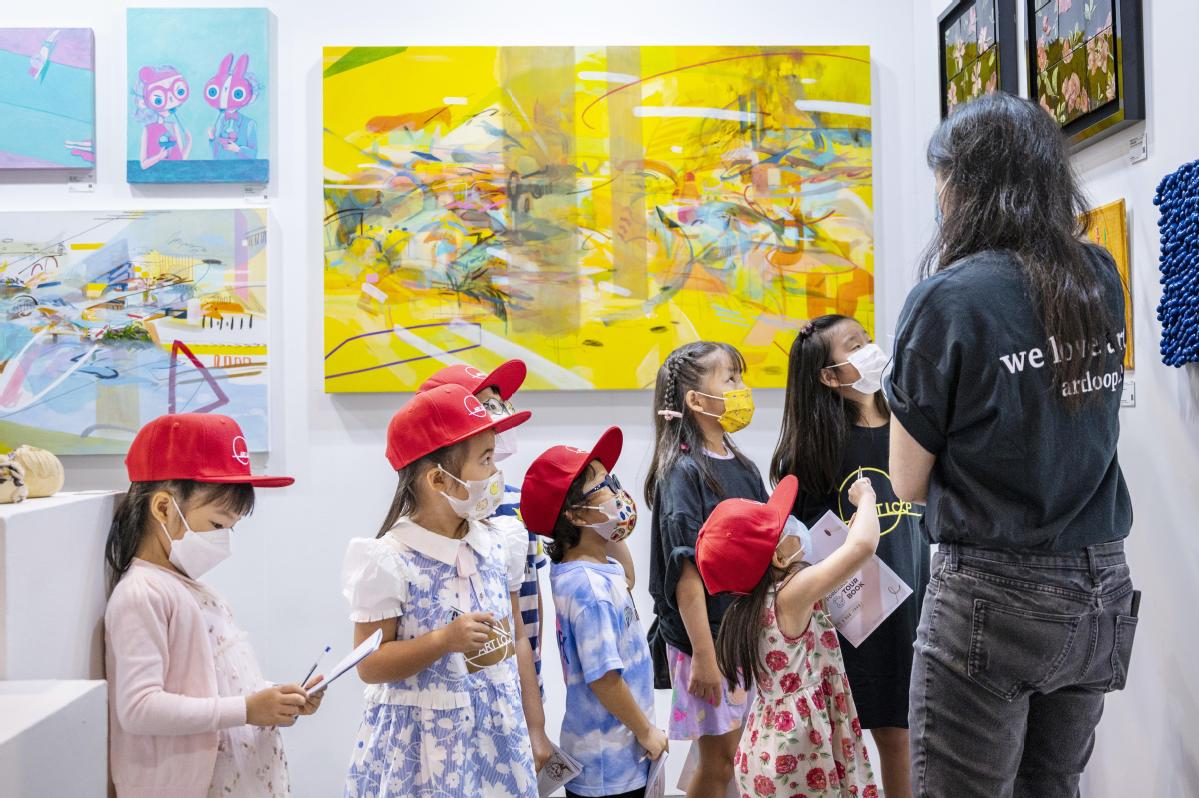 Future promise
Programs on this year's agenda include Special Projects, consisting of five large-scale installations; an environment-themed performance by Spanish visual artist Susana Sanromán (represented by Siger Gallery); nonprofit HKwalls' spotlight on 10 artists from its Youth Mentorship Programme; and talks on street art. The Special Projects featured artist, Rick Lo (from the Hong Kong Arts Collective), is a Hong Kong illustrator and graphic designer. He has created a 3D version of one of his illustrations, which serves as the fair's entrance piece. Titled Good Old Kai Tak, the work memorializes the exciting erstwhile flight path to Kai Tak airport (which closed in 1998) — a route that famously saw planes skim right over the residential buildings in Kowloon.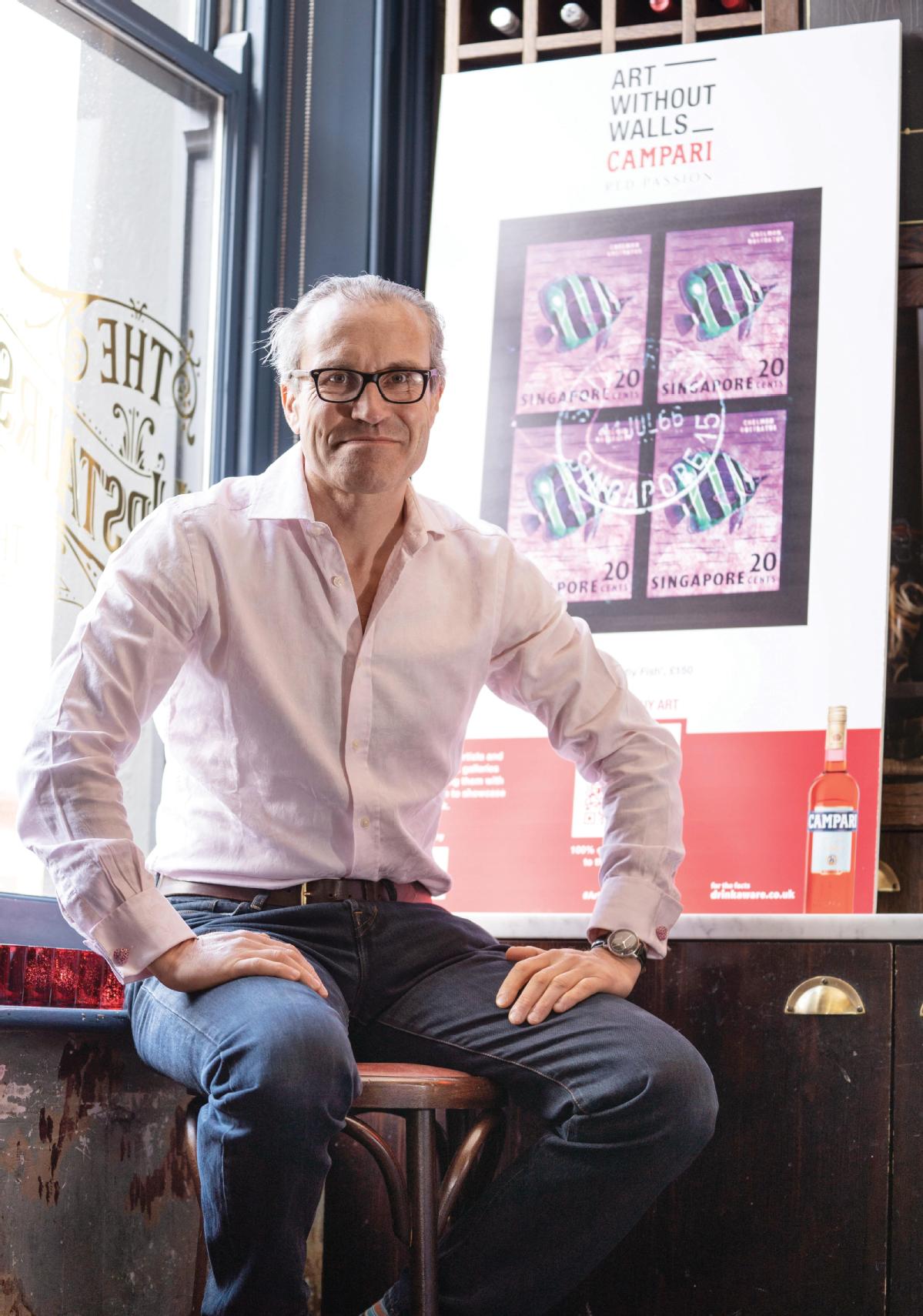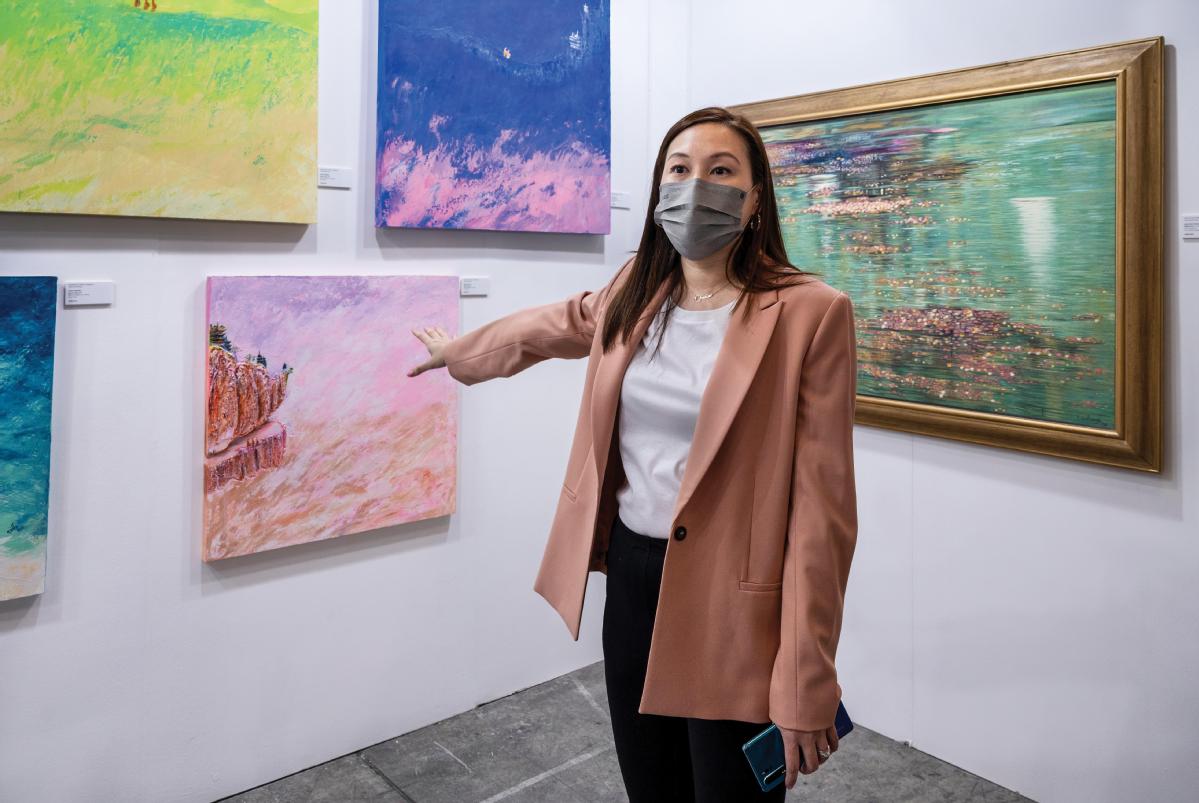 For the fair's younger visitors, as in previous years, the AAFHK has workshops and guided tours led by studio school Art Loop.
"We want to eliminate boundaries between children and art," says Coco Ma, the AAF's Asia marketing manager. Children under 16 enjoy free entry when accompanied by an adult with a ticket or pass, she adds. "We love seeing parents bringing their kids, and kids being immersed in art from a young age. Art education is at the heart of what we do, and we begin art literacy from a very young age in Hong Kong."
Zhang says the AAFHK's focus remains on developing the local art community. "We see a lot of potential, and are working to create a system that supports various aspects, including promoting new talents, increasing public awareness and art education, and generating interest in collecting.
"The goal is to create a self-sustaining ecosystem where creators, curators, collectors and enthusiasts can thrive."
If you go
Affordable Art Fair Hong Kong
Date: Through May 21
Venue: Hong Kong Convention and Exhibition Centre