High hopes voiced for China-Central Asia Summit
Share - WeChat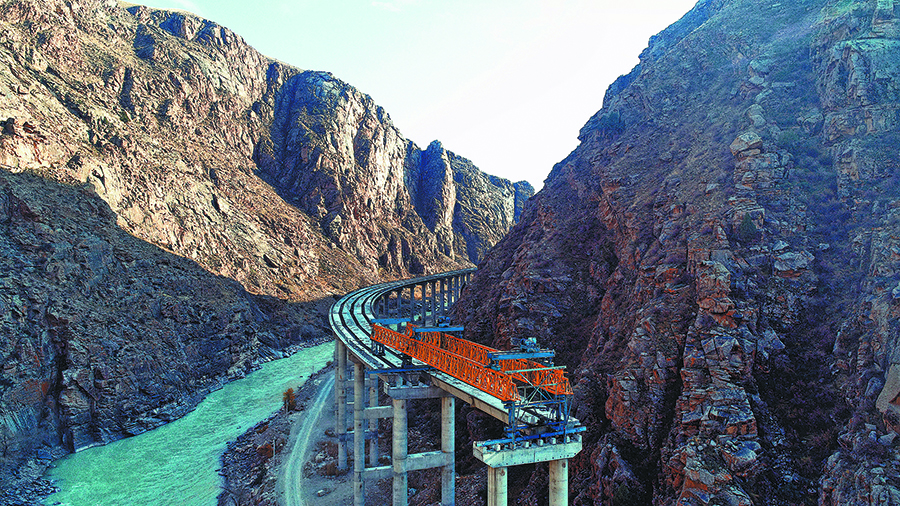 Xi'an gathering to boost economic and trade collaboration
Flour, edible oil and honey products from Kazakhstan have long been available at markets in Xi'an, Shaanxi province, offering the city's residents a range of choices to make their favorite steamed bread or biangbiang noodles.
Once the starting point of the ancient Silk Road, the city became an important market for produce from Kazakhstan after Xi'an Aiju Grain and Oil Industrial Group launched a series of projects to partner with farmers in Central Asia. The company is one of the main food processors and traders in Xi'an.
Liu Dongmeng, deputy general manager of the group, said the projects, inspired by the Belt and Road Initiative, have delivered win-win outcomes for Kazakh farmers, businesses and Chinese consumers.
"Through these projects, we have put better food on residents' tables in Shaanxi, in addition to helping growers in Central Asia put food on their own tables," he said.
Liu added that the company's projects in Kazakhstan have made it easier for local farmers to sell their produce at higher prices. They have also driven growth of the warehousing and transportation sectors, and created more than 1,100 jobs.
The group's projects in the Central Asian nation include an oil processing plant and orders to obtain produce from 100,000 hectares of wheat and oil crops. Together, they are just one of the many wide-ranging cooperation projects launched between China, Kazakhstan, Uzbekistan, Kyrgyzstan, Tajikistan and Turkmenistan.
On Thursday and Friday, the heads of state of China and the five Central Asian countries are due to gather in Xi'an for the first China-Central Asia Summit. Many analysts and business leaders have voiced high expectations that the event will take economic and trade cooperation to a higher level and deliver more tangible benefits to people from the six nations.
Zhao Huirong, a research fellow at the Chinese Academy of Social Sciences' Institute of Russian, Eastern European and Central Asian Studies, said the summit's priority is to advance economic and pragmatic cooperation, and establish platforms in various sectors to increase economic and trade cooperation.
She said the timing of the event is special, as this year marks the 10th anniversary of the BRI, and the past decade has witnessed stronger political mutual trust, enhanced security cooperation and exponential economic cooperation between China and Central Asia.
China has been the largest or main trading partner of Central Asian countries for years, and the total trade volume between China and the five nations reached a record $70 billion last year, data from China's National Development and Reform Commission show.
President Xi Jinping proposed the Silk Road Economic Belt, the forerunner of the BRI, in Central Asia. Beijing has signed cooperation agreements on jointly building the BRI with all five Central Asian countries, with Tajikistan being the first nation globally to sign such an agreement with China.
"While there is strong enthusiasm among China and the Central Asian countries for cooperation, problems still have to be resolved, and there is potential yet to be unleashed," Zhao said.
She highlighted the importance of the two sides further promoting trade and investment facilitation, ensuring the security of investments, and further refining the trade and investment structure.