Shaanxi urged to further advance modernization
Share - WeChat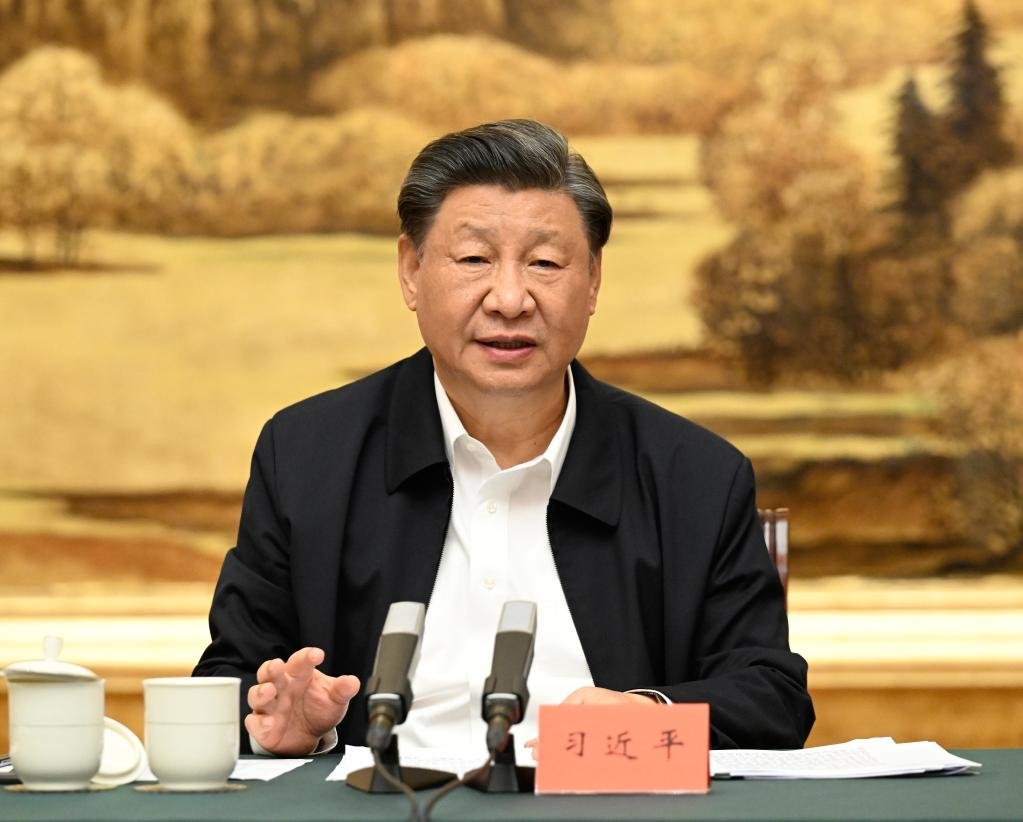 Shaanxi: Province urged to play bigger role in BRI drive
President Xi Jinping has urged Shaanxi province to actively serve and integrate itself into the nation's new development paradigm and play an exemplary role in advancing Chinese modernization in the country's western region.
Xi, who is also general secretary of the Communist Party of China Central Committee and chairman of the Central Military Commission, made the remarks on Wednesday in Xi'an, the provincial capital, when hearing a work report about Shaanxi's socioeconomic development.
He is in Xi'an to chair the China-Central Asia Summit, which will be held on Thursday and Friday.
Hearing the work report by Zhao Yide, Party secretary of Shaanxi, Xi said that the province should leverage its own strengths based on its actual conditions in writing a new chapter of advancing Chinese modernization, while keeping in mind the primary task of high-quality growth and the nation's overall development.
He stressed the need for the province to promote innovation in science and technology, build a modern industrial system, bolster the coordinated development of urban and rural areas, expand high-level opening-up and strengthen ecological conservation.
Efforts should be focused on developing the real economy, Xi said. While continuing to act as a pacesetter in its traditional pillar industries, the province needs to be bold enough to foster competitiveness in new fields, he said.
Xi asked Shaanxi to bear in mind the nation's strategic needs and the frontier fields of international competition, carry out major national scientific and technological projects and overcome difficulties in core technologies in key fields.
Efforts should be made to build Xi'an into a comprehensive national scientific center and sci-tech innovation center, and make it a base for high-tech industries and manufacturing, Xi said.
Noting that the most arduous task for advancing common prosperity lies in promoting the development of the countryside, Xi called for narrowing the development gap between urban and rural areas.
Efforts should be made to actively promote the construction of new-type townships at the county level and improve the counties' infrastructure and public services, he said.
Xi called for improving policies and mechanisms that contribute to the integrated development of urban and rural areas to enable resources in urban areas to flow into the countryside in an orderly manner, and ultimately promote the vitality of agricultural and rural development.
Xi called for advancing green and low-carbon development, and promoting high-quality ecological conservation.
While stressing the importance of expanding opening-up, Xi urged Shaanxi to play a bigger role in Belt and Road cooperation, and actively participate in the construction of a new western land-sea corridor, through which products from western China are continuously going global, and high-quality goods from overseas are also entering the Chinese market.
It is important to give full play to Xi'an's role as a hub for the China-Europe Railway Express to make it an important window of opening-up to countries in Central Asia, South Asia and West Asia, and allow it to play a bigger role in the nation's "dual-circulation" paradigm, Xi said.
As the CPC is carrying out a Party-wide thematic education campaign to study and implement Xi Jinping Thought on Socialism with Chinese Characteristics for a New Era, the general secretary urged Party organizations of Shaanxi province to fully understand the Thought and make concrete achievements through the theoretical study program.
On his way to Shaanxi, Xi inspected Yuncheng in Shanxi province, urging efforts in ecological conservation of the Yellow River basin and the protection of cultural relics.