16-year-old girl summits world's tallest mountain
Share - WeChat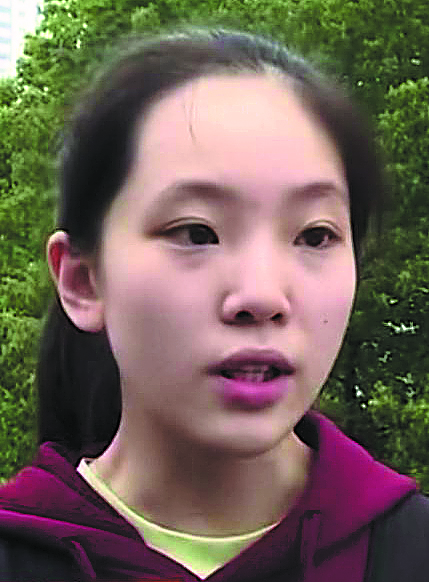 A 16-year-old girl from Changsha, Hunan province, successfully reached the summit of Qomolangma, known as Mount Everest in the West, on Monday morning, becoming the youngest Chinese female to conquer the world's highest peak from the southern slope, according to State broadcaster China Central Television.
Xu Zhuoyuan is a first-year high school student at Hunan Normal University Affiliated Middle School. On April 15, she left Changsha for Nepal. On April 21, she began her trek from Lukla. On April 28, she arrived at the base camp and started her altitude acclimatization training.
At 10 pm Beijing time on Sunday, Xu started trekking from Camp 4 at an altitude of 7,950 meters on the southern slope of Qomolangma. After a grueling 10-hour climb, she successfully reached the summit.
Xu Zhuoyuan's father, Xu Jianglei, was the first person from Hunan province to reach the summit of Qomolangma. Influenced by her father, Xu Zhuoyuan has been exploring remote areas with him since she was very young.
Despite her young age, Xu Zhuoyuan has already climbed five mountains over 5,000 meters in China. When she was 12 years old, she made a bold statement on Hunan TV saying, "I will climb Qomolangma."
Four years later, she fulfilled her promise.
Although Xu Zhuoyuan has rich climbing experience, she has been undergoing high-intensity professional training non-stop to conquer Qomolangma. Last year, she climbed Mount Muztagata, which stands 7,546 meters.
"Human beings are small in the face of nature. We should respect nature and get closer to Qomolangma," said Xu Zhuoyuan.
She brought the gloves her father used when he reached the summit with her as a form of inheritance and to bear witness to her own dream coming true. After finishing her university studies, she hopes to continue climbing and achieve the "7+2" (7 summits plus the North and South Poles).