Team China makes flying start at Sudirman Cup
Share - WeChat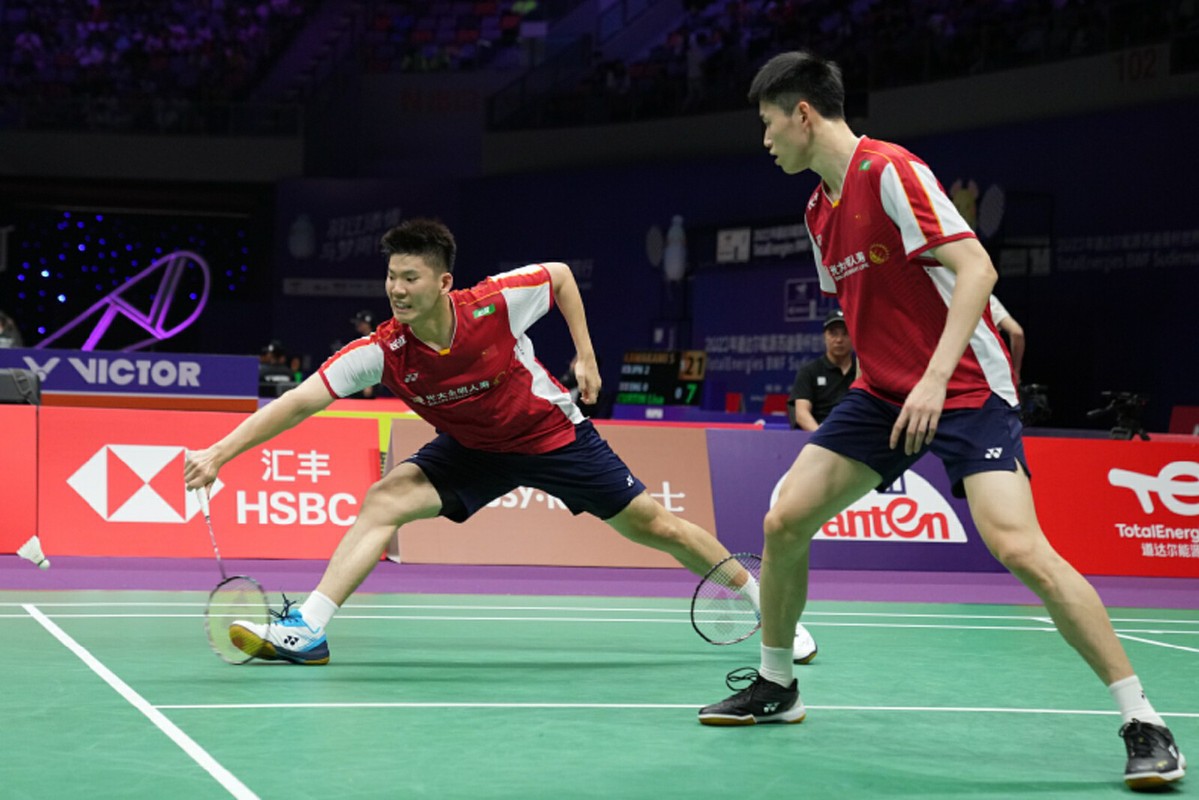 The Chinese badminton team got off to a flying start at the 2023 BWF Sudirman Cup Finals on Sunday, romping to a 5-0 victory over Egypt in Suzhou, Jiangsu province.
Mixed doubles pair Feng Yanzhe and Huang Dongping won Team China its first point of the prestigious mixed team competition by crushing Egypt's Ahmed Salah and Hana Tarek Zaher 21-3, 21-8. Men's singles ace Shi Yuqi then cruised to a 21-11, 21-13 triumph over Egypt's Adham Hatem Elgamal.
Olympic women's singles champion Chen Yufei was utterly dominant in the third match-up, thrashing Rahma Mohamed Saad Eladawy 21-2, 21-3. In the men's doubles, Liu Yuchen and Ou Xuanyi won 21-6, 21-7, before women's doubles pair Zhang Shuxian and Zheng Yu completed the rout with an emphatic 21-2, 21-4 victory.
"Our rivals didn't give us too much trouble in the opening match, but I was a little bit nervous before I stepped onto the court as this is a team event and we were playing the first match," said mixed doubles player Huang.
"My serve wasn't too good and this is the first time I've played at the Sudirman Cup with my partner. So I just wanted us to be at our best in front of the home crowd."
After enjoying such an easy opening encounter, women's single ace Chen told reporters that Team China is wary of complacency setting in and that mistakes will need to be avoided against tougher opponents.
China is the reigning Sudirman Cup champion and is the most successful team in the event's history, winning 12 of the past 17 editions of the tournament. With the exception of 2003 and 2017, China has won each edition of the mixed team competition since 1995.
Next up for Team China is a Group A match against Singapore on Tuesday before it faces a world-class Denmark team on Thursday.
The tournament concludes in Suzhou on next Sunday, May 21.
shifutian@chinadaily.com.cn