Tributes pour in for renowned, prolific filmmaker
Share - WeChat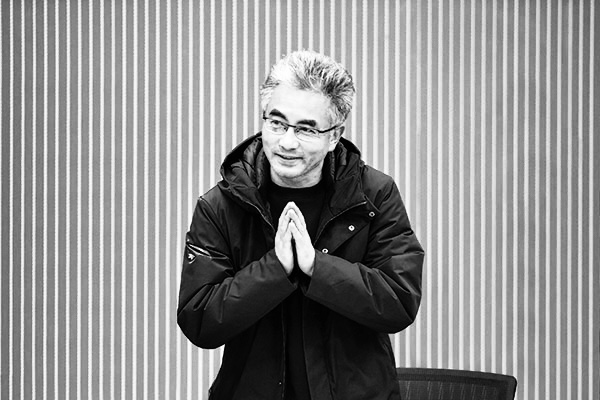 Internationally recognized Chinese director Pema Tseden died of sudden illness in the Tibet autonomous region on Monday at the age of 53, according to an obituary released by the China Academy of Art, where the filmmaker had worked as a professor since 2021.
A day before his passing, Pema Tseden, of the Tibetan ethnic group, reportedly felt uncomfortable while shooting a new movie in Nakarze county of Lhokha city in Tibet. Early Monday morning, he was sent for treatment at a local hospital in the county and later transferred to Lhasa, but passed away due to heart disease, according to The Beijing News.
His last message on social media was posted to his WeChat account at 5:23 pm on Sunday. The message reads, "Congratulations to the young filmmakers", and includes three pictures that show young Tibetan director Gegyal Pema's film Gift earning a nomination at the official selection of the Indian International Short Film Festival Awards.
Born into a herder's family in Guide county of the Hainan Tibetan autonomous prefecture in Qinghai province in 1969, Pema Tseden initially worked as a primary school teacher and, later, as a government employee. After discovering his passion for art, in the early 1990s, Tseden started publishing literary works, such as Enticement: Stories of Tibet. At the age of 33, he sought to further his interest in cinema by quitting his job to study at the Beijing Film Academy.
Pema Tseden demonstrated his unique examination of Tibetan life and culture in his directorial debut The Silent Holy Stones, a short, 30-minute film made during his study in Beijing. The work was later adapted into a feature film of the same name, earning him a best directorial debut gong at the 25th Golden Rooster Awards and obtaining a nomination at South Korea's Busan International Film Festival in 2005.
Since then, Pema Tseden had written and directed a series of highly acclaimed and award-winning Tibet-themed films, varying from The Search (2009) and Old Dog (2011) to Tharlo (2015). With his movies regularly shown during international festivals, in 2018, Pema Tseden won the best script award in the Horizons section at the 75th Venice Film Festival for his movie Jinpa and the best picture for his feature film Balloon at the second Hainan Island International Film Festival in 2019.
Renowned ethnic Tibetan writer Tashi Dawa once praised Pema Tseden as the "double peaks" of Tibetan literature and cinema. Also receiving dozens of awards, Pema Tseden's literary works have been translated into multiple languages, including English, French, Spanish and Japanese, thus providing foreign readers with a deeper understanding of Tibet.
The sudden passing of Pema Tseden has caused widespread mourning among fans of art house cinema and members of the domestic film industry.
Chen Gang, director of the department of film and media at Beijing Normal University, says that he couldn't believe his eyes when he read the news on Monday morning, as he had seen Pema Tseden's WeChat Moments post the day before.
Describing Pema Tseden as "a great person", he tells China Daily that the university had once planned to invite the director — who had already given some speeches at the institution — to conduct a workshop and guide college students in their filmmaking endeavors. "It's a pity that the director still had quite a few works that he planned to shoot," he says.
During his final days, Pema Tseden was leading a crew on the shoot for his new movie, Have a Nice Trip, a romance about two travelers who fall in love during a trip to one of the base camps at Mount Qomolangma, known as Mount Everest in the West, according to the Shanghai-based magazine Xinmin Weekly.
The prolific director had two other movies that were yet to be completed. One of them is Snow Leopard, which finished shooting last year and was scheduled to complete postproduction in October. The other is Stranger, starring Huang Xuan, which tells the story of a man riding a Harley Davidson motorcycle on a quest to find a woman in Tibet.
"I have written and deleted so many words repeatedly, and I feel that none of them can express my current feelings. … We discussed life and death, reincarnation and impermanence, but I still couldn't face your departure. In my lifetime, I will always cherish our memories together," actor Huang wrote on Sina Weibo.
Most Popular