Railway cost-effective, efficient way for NEV transportation
Share - WeChat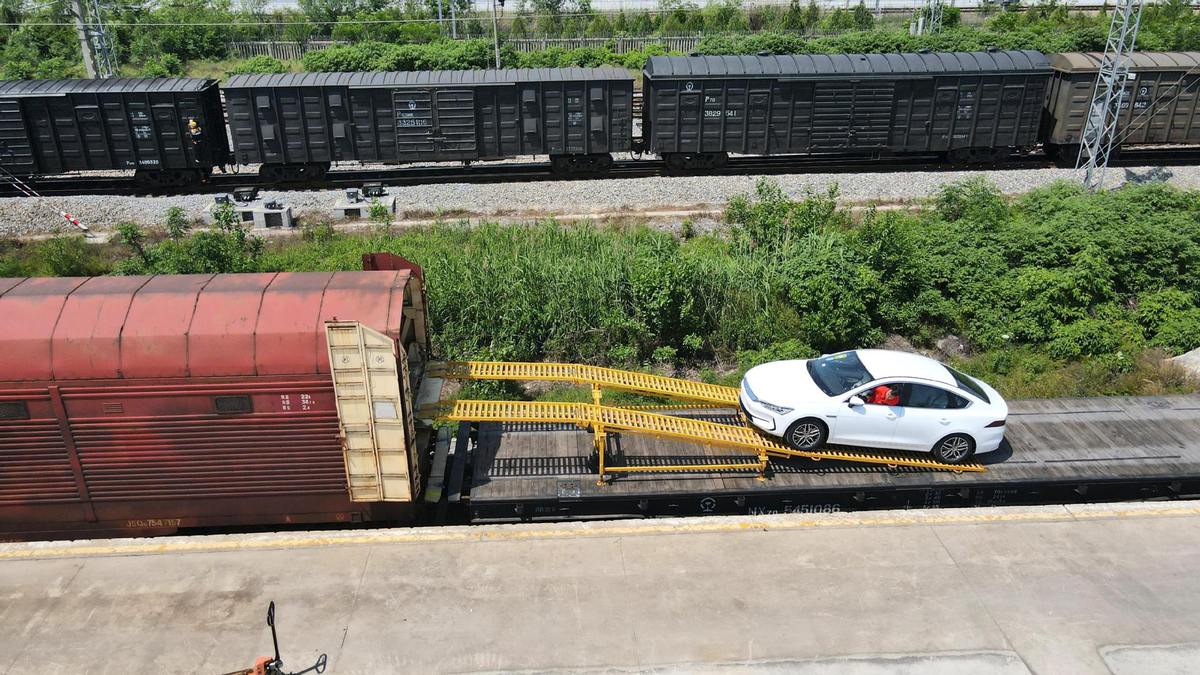 To meet the transportation demand of a new energy vehicle project of Chinese automaker BYD in Hefei, Anhui province, Huainan West Station and Bengbu Freight Center of China Railway Shanghai Bureau Group are actively carrying out NEV railway transportation business.
The Shuijiahu freight station ensured the safe and smooth transportation of NEVs and reduced the logistics cost through improving the stock capacity, optimizing the transportation plan, speeding up the turnover of vehicles and improving the loading efficiency.
At present, Shuijiahu freight station transports more than 8,500 new energy vehicles per month, according to a Xinhua report.