Jury finds Trump sexually abused writer
Share - WeChat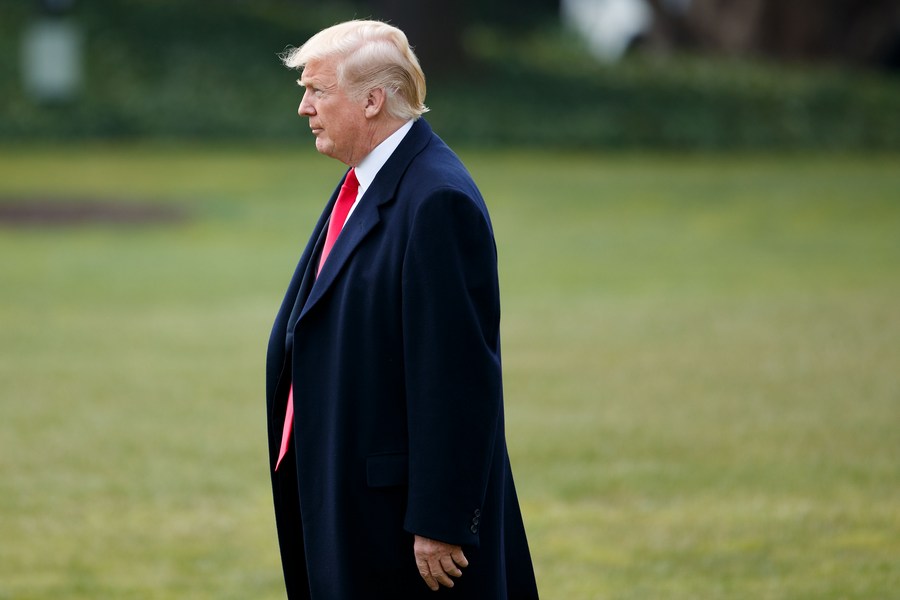 A jury in Manhattan on Tuesday found former US president Donald Trump sexually abused a writer in a 1996 attack in a dressing room of a department store but rejected her claim that Trump raped her.
After a little under three hours of deliberation, the jury of six men and three women in the civil case found it more likely than not that Trump sexually abused E. Jean Carroll in a dressing room of the Bergdorf Goodman store on Fifth Avenue in Manhattan, across from the Trump Tower building, and that she was injured as a result.
Jurors also found that Trump defamed Carroll in comments he made denying her allegations, which she first made publicly in 2019. In a posted a statement on his Truth Social website in October 2022, Trump called her case "a complete con job" and "a Hoax and a lie".
Trump was ordered to pay her $5 million in damages.
"I filed this lawsuit against Donald Trump to clear my name and to get my life back," Carroll said in a statement. "Today, the world finally knows the truth. This victory is not just for me but for every woman who has suffered because she was not believed."
It marked the first time that Trump, 76, who has faced years of allegations that he engaged in sexual misconduct with women, has had to answer such a claim at trial.
Trump has insisted he never sexually assaulted Carroll or even knew her.
The jury heard from Carroll, who formerly was a longtime Elle magazine columnist and at one time a writer for Saturday Night Live, over three days, two other women who accused Trump of sexually attacking them and two friends whom Carroll confided in about the alleged attack.
Trump didn't appear or testify in court during the three-week civil trial. He was under no obligation to do either. Instead, recordings of his deposition in the case were played in court.
Trump wrote on his social media platform after the verdict was announced: "I HAVE ABSOLUTELY NO IDEA WHO THIS WOMAN IS. THIS VERDICT IS A DISGRACE — A CONTINUATION OF THE GREATEST WITCH HUNT OF ALL TIME!"
Carroll, 79, smiled as the verdict from the jury was announced. She left the courthouse and walked past microphones and reporters who had gathered outside. Accompanied by her lawyer Roberta Kaplan, she entered a car and left the area.
Trump attorney Joe Tacopina congratulated and hugged Kaplan and shook Carroll's hand.
Carroll testified that she had a chance encounter with Trump at the Bergdorf Goodman store. She said it was a lighthearted interaction in which they teased each other about trying on a piece of lingerie before Trump became violent inside a dressing room.
Tacopina told the jury in closing arguments Monday that Carroll's account was too farfetched to be believed. He said she made it up to fuel sales of a 2019 memoir in which she first publicly revealed her claims and to disparage Trump for political reasons.
Carroll's attorney Kaplan cited excerpts from Trump's October deposition and his comments on a 2005 Access Hollywood video in which he said celebrities can grab women between the legs without asking.
Kaplan said much of what Trump said in his deposition and in public statements "actually supports our side of the case".
Trump's lawyer argued that his client was never even in the Bergdorf Goodman dressing room where Carroll said he attacked that evening. Carroll and the witnesses she called to corroborate her account had simply made up the story, Tacopina argued, and so had the two witnesses at the trial who said under oath that they, too, had been sexually attacked by Trump.
Kaplan compared the way her client had appeared during the trial — a "courageous" woman who answered questions "calmly and patiently" to Trump's comments in a videotaped deposition shown to the jury.
In it, Trump had said he couldn't have raped Carroll because she was not his "type".
Agencies contributed to this story.