Turkish parties vow to send refugees home in poll run-up
Share - WeChat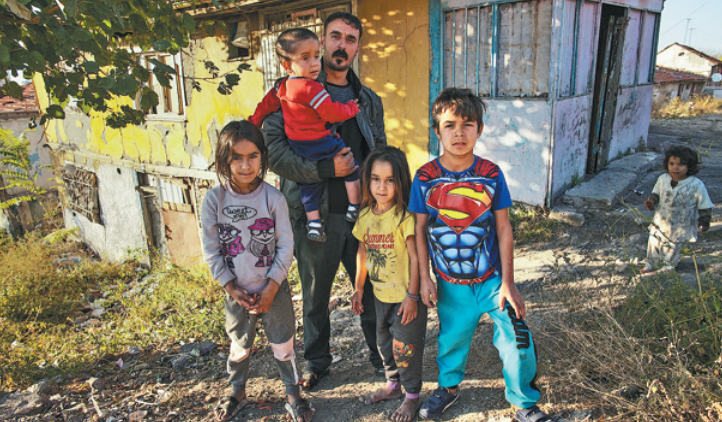 ANKARA, Turkiye — For Nidal Jumaa, a Syrian from Aleppo, life in Turkiye is tough. He works part time at a furniture workshop and collects plastics and cardboard from trash cans that he sells for recycling, but he can hardly afford the rent for a run-down house in a low-income neighborhood of Ankara.
Despite the hardship, the 31-year-old would prefer to remain in Turkiye than return to Syria where he no longer has a house or a job. Most of all, he worries that his 2-year-old son, Hikmat, who requires regular medical supervision following two surgeries, would not be able to receive the treatment he needs back home.
"Where would we go in Syria?" Jumaa said. "Everywhere is destroyed because of the war. We can't go back."
Syrians fleeing the civil war — now into its 12th year — were once welcomed in Turkiye because of compassion, making the country home to the world's largest refugee community. But as their numbers grew — and as the country began to grapple with a battered economy, including skyrocketing food and housing prices — so did calls for their return. A shortage of housing and shelters following devastating earthquakes in February revived calls for the return of Syrians, who number at least 3.7 million.
The repatriation of Syrians and other migrants has become a top theme in Sunday's presidential and parliamentary elections when the country will decide whether to give incumbent President Recep Tayyip Erdogan a new mandate to rule or bring an opposition candidate to power.
All three presidential hopefuls running against Erdogan have promised to send refugees back. Erdogan himself has not mentioned the migration issue on the campaign trail. However, faced with a wave of backlash against refugees, his government has been seeking ways to resettle Syrians back home.
Kemal Kilicdaroglu, the joint candidate of an alliance of opposition parties that includes nationalists, said he plans to repatriate Syrians on a voluntary basis within two years. If elected, he would seek European Union funds to build homes, schools, hospitals and other amenities in Syria and encourage Turkish entrepreneurs to open factories and businesses to create employment.
"How long must we carry this heavy load?" Kilicdaroglu said last month. "We want peace in Syria. We want our Syrian brothers and sisters who took refuge in our country to live in peace in their own country."
In Ankara's impoverished Ismetpasa neighborhood, plastic sheets partially cover the roof to keep the rain out of the house where Jumaa, his wife Jawahir and their four children live. The family has no furniture and they sleep on mats they throw around a coal heater.
Asked about the anti-migrant sentiment and calls for the repatriation of Syrians, Jumaa was fatalistic.
"There is nothing we can do, for now we are carrying on living. We are under the mercy of God," he said.
Agencies via Xinhua