Shandong promotes culture, tourism in Italy
Share - WeChat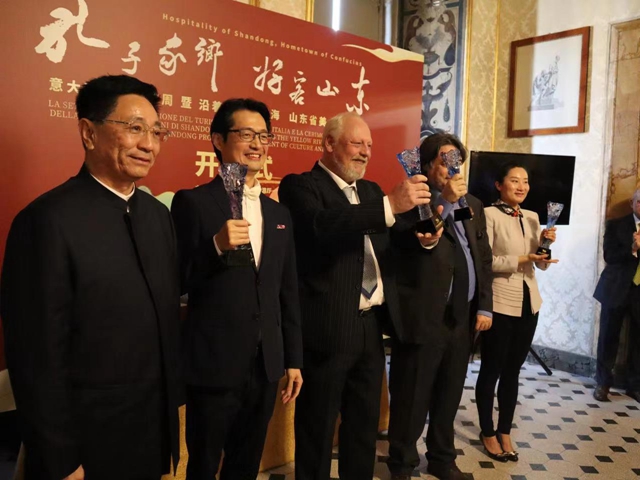 A cultural tourism promotion event titled "Hometown of Confucius, Hospitable Shandong" opened in Rome, the "Eternal City" of Italy, on May 6.
Hosted by the Shandong Provincial Department of Cultural and Tourism, the event's opening ceremony was attended by more than 100 guests, including government officials from both sides, media outlets, as well as representatives from Italian travel agencies, airlines, hotels, overseas Chinese communities, and culture and art circles.
Shandong is a large province in terms of population, economy, culture, and tourism along the east coast of China. It has a population of more than 100 million and is the third largest economy in China. It boasts rich cultural tourism resources as it is where Mount Tai raises, the Yellow River flows into the sea, and Confucius was born. "Friendly Shandong" has become an influential tourism brand.
China and Italy are outstanding representatives of the Eastern and Western civilizations, with both exerting great and far-reaching influence on the history and development of the East and the West.
Most Popular