Chinese Taichi's growing popularity in France
Share - WeChat PARIS, May 2 (Xinhua) -- Hundreds of practitioners gathered in Saint-Germain-en-Laye, a commune located in the western suburbs of Paris, last weekend as the fifth edition of the Taichi Demonstration and Xiang'bo International tournament took place.
Yuan Zumou, the organizer of the event, has been promoting Taichi and other kinds of classic Chinese martial arts like wrestling, or Shuaijiao in Chinese, in France for over three decades.
"In European countries like France and Italy, more and more people are learning Taichi, but it was usually more popular among senior people," Yuan said. "This is why I try to combine Taichi and traditional Chinese wrestling. I named it Xiangbo, and it did attract more young people to practice it."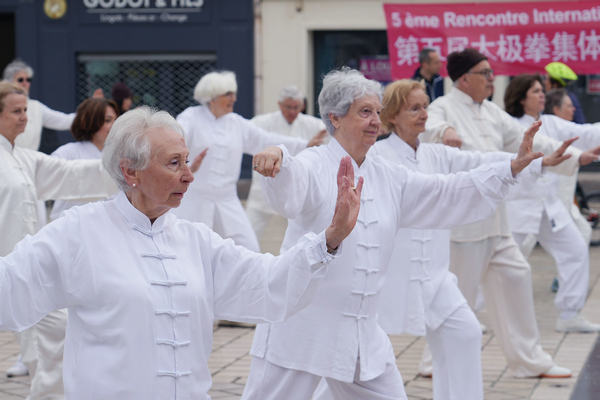 Yuan, 83, arrived in France in 1985 at the age of 45. After earning his first income by washing dishes in his friend's restaurant, he decided to give his old profession a try.
"As I was involved in sports before, I didn't want to keep doing simple odd jobs," Yuan said.
He introduced Shuai Jiao to the French Wushu Federation. His promotion got off to a good start several months later at the National Wushu Championships.
"I have taught over 10,000 students during the past three decades. It's an honor for me to be able to help our Chinese traditional sports culture become popular abroad," Yuan said.
On December 17, 2020, the United Nations Educational, Scientific and Cultural Organization (UNESCO) inscribed Taichi on the Representative List of the Intangible Cultural Heritage of Humanity, which boosted the promotion of traditional martial arts around the world.
Michelle Lureau, a student of Yuan, is the president of the association "Taichi Chuan 78" in Saint-Germain-en-Laye.
"It is very pleasant to practice (Taichi), because you don't wake up the next day with muscles that are in a lot of pain," Lureau said. "It is a sport that combines concentration and calm, requiring significant mental work inside the body."
"Taichi is like a bridge that connects France with China, leading to the discovery of an entire culture, another world," she told Xinhua.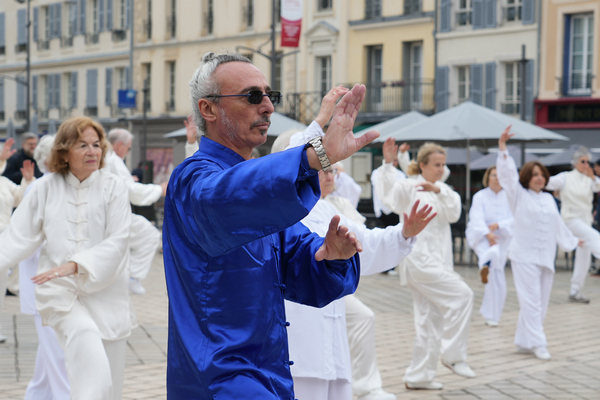 Most Popular