Curtain rises on Dali exhibition in Guiyang
Share - WeChat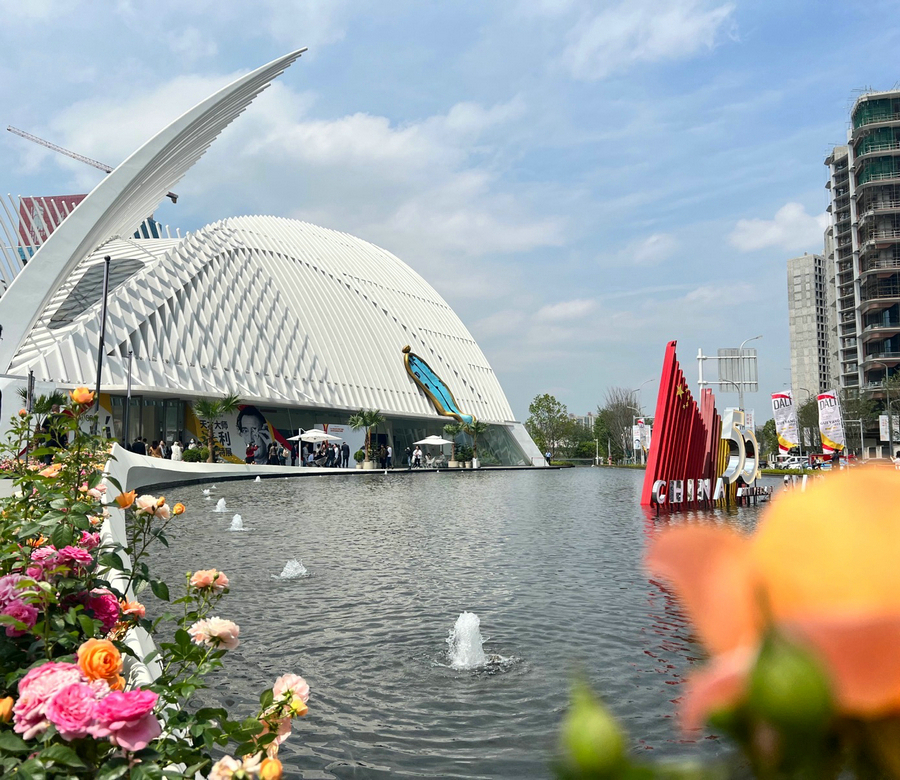 April in Guiyang is known as a time of cherry blossoms and lush greenery, but this year another attraction will be on offer for residents and visitors to admire. The special exhibition A Universal Genius: Salvador Dalí made its debut on Thursday in provincial capital Guiyang.
The rarely seen art exhibition opened at the Guiyang International Fashion Release Center, and was co-organized by China Railway Construction Real Estate Group Co's Guizhou branch and the Gala-Salvador Dali Foundation.
The exhibition will run through Aug 31, lasting more than 100 days. A total of 132 works by Spanish surrealist Salvador Dalí are being exhibited in eight zones according to different creative themes. The exhibition also includes 121 paintings of landscapes, portraits, ballet sets, a series of homages to Dante's Divine Comedy, visual installations and films.
The largest painting in the exhibition, entitled In Search of the Fourth Dimension and painted by Dalí at the age of 75, reflects his thoughts on the passage of time and death and has a estimated value of around 200 million ($29.03 million). The total value of the exhibits is estimated at 2 billion yuan.
"Great painters and artistic genius are important elements that enrich our lives. We are delighted to be able to share authentic works by Salvador Dalí with the people of Guiyang and hope the collection will enable the public to gain an understanding of Dalí's entire artistic career," executive director of the Gala-Salvador Dali Foundation Juan Manuel Sevillano said during the ceremony.
Dalí was one of the greatest Spanish surrealist artists of the 20th century, alongside Picasso and Matisse. He has gone down in art history for his rich imagination and bizarre and grotesque imagery. Whether as a painter, graphic designer, illustrator, sculptor or playwright, Dalí has forged new artistic paths and is regarded as a benchmark figure in the art world. This exhibition brings his dreams to life, offering Chinese audiences unique insight into Spanish culture, organizers said.