High achievers
Share - WeChat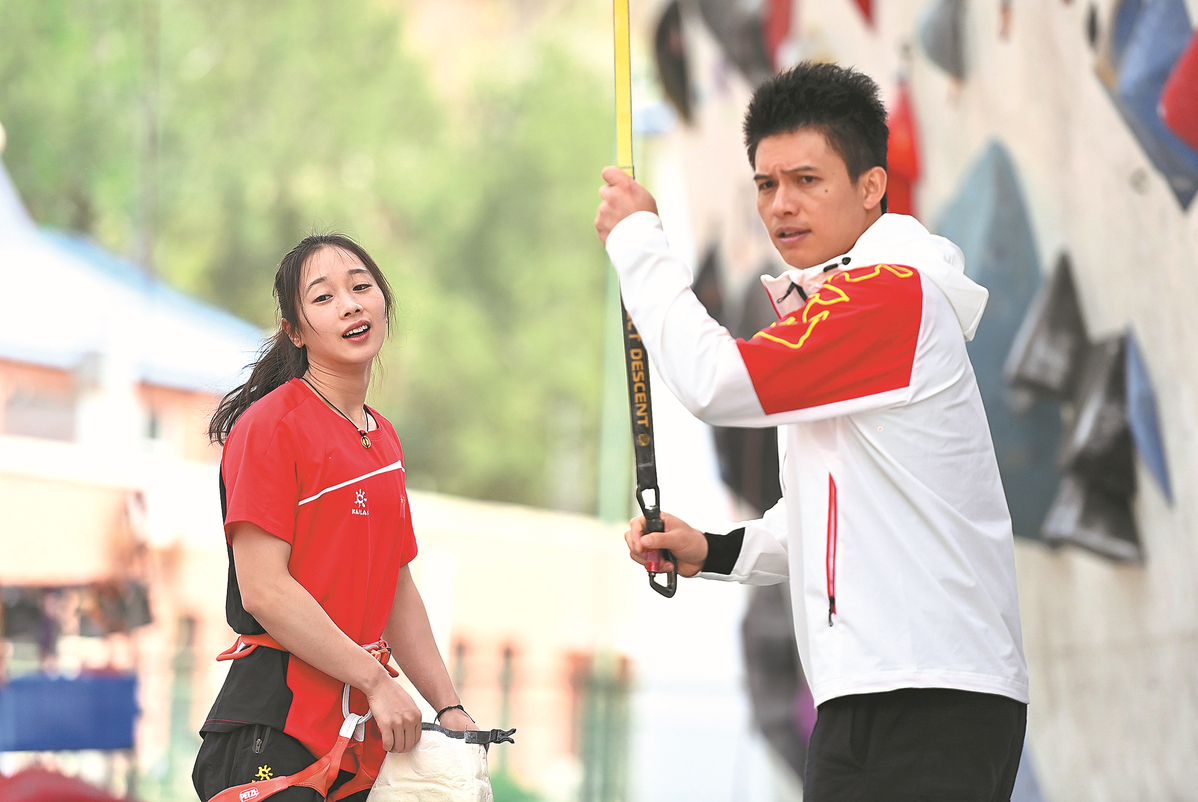 Speedy progress
Compared to the combined discipline, Chinese climbers have enjoyed considerable success in the speed event over the past decade, with the likes of current national team coach Zhong Qixin, women's national-record holder Deng Lijuan and rising men's star Long Jianguo among the elite "vertical speedsters" in the category.
Led by Zhong, China claimed five gold, three silver and three bronze medals from four World Cup stops last year to finish top of the overall speed standings in 2022. Expectations of Olympic glory in Paris are therefore high, but Zhong is not taking anything for granted.
"After last year's international races, we realized that we have plenty of weaknesses in overall strength and conditioning, especially power, compared to the elite climbers in the West," said Zhong, who in 2015 became the first Chinese man to top the individual speed World Cup season rankings.
To maximize the potential of his young athletes, Zhong has brought in his former personal trainer, Lukasz Lojas of Poland, as the national camp's strength and conditioning coach.
"They are already at the elite level ... they don't have any problems with mobility or flexibility. It's like natural for you guys," said Lojas, who began working with the national program in September last year.
"Our specific task in the gym is to make athletes stronger and more powerful. We mainly focus on maximal strength development and power development."
The season's first World Cup speed race will take place in Seoul on Friday, with both Deng and Long primed to challenge the current women's and men's world records, held by Poland's Aleksandra Miroslaw (6.53 sec) and Indonesia's Kiromal Katibin (5.00 sec).
"I'm pretty confident that I can crack the five-second barrier sooner rather than later," said Long, who tied the world record at last month's national trials.
sunxiaochen@chinadaily.com.cn