Guangxi celebrating grand ethnic festival with influx of tourists
Share - WeChat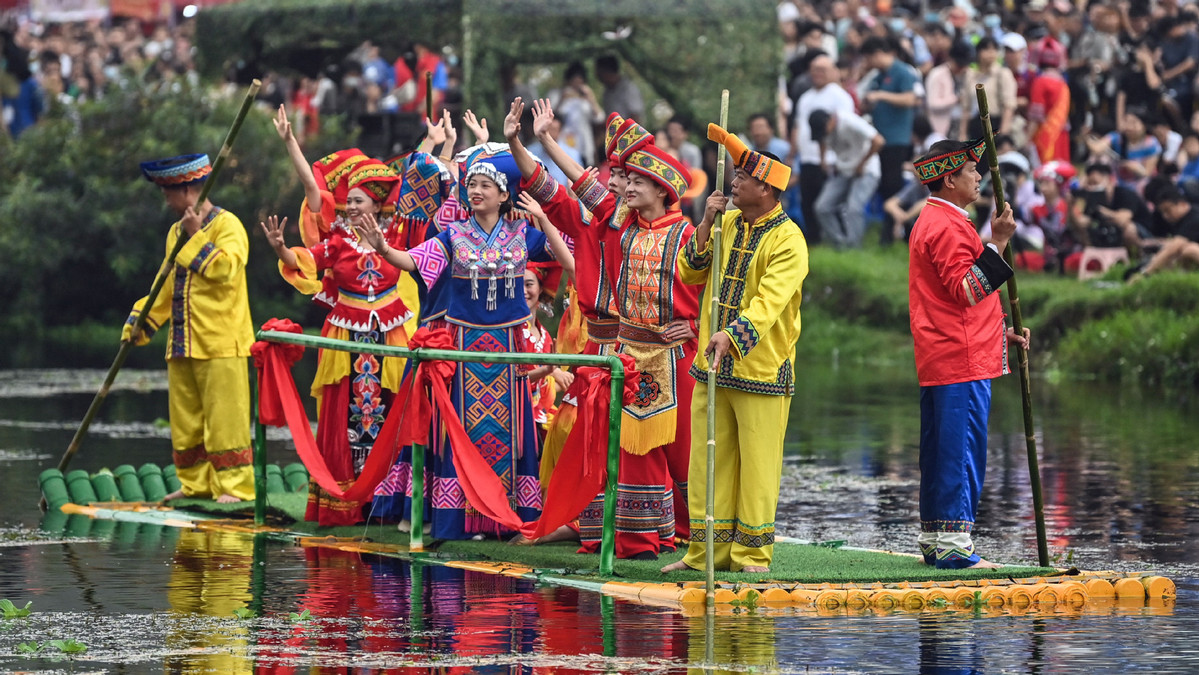 With romantic songs, bamboo stick dances and five-color glutinous rice, ethnic groups in south China's Guangxi Zhuang autonomous region are ushering in a particularly lively "March 3 Festival" this year.
More than 1,000 festive activities from folk song choirs to TV variety shows will take place across the region in the coming month, stretching beyond the three-day holiday that began on Friday this year, according to the regional government.
In Guangxi, March 3 of the lunar calendar, or "Sanyuesan," has been an important occasion to sing in the antiphonal (call-and-answer) style to find love, to worship ancestors and pray for a good harvest. It has been observed by many of the region's ethnic groups including Zhuang, Yao, Miao, Dong and Mulao.
Listed as a national intangible cultural heritage and a statutory holiday in Guangxi in 2014, the Sanyuesan Festival usually ushers in a tourist high season with its showcasing of colorful ethnic diversity.
"All seven rooms of my home inn had been fully booked a week before the holiday. We expect a particularly busy holiday so we also hired three other villagers as helpers," said Wu Junyi, a Mulao ethnic villager in Mianhua Village, Luocheng Mulao Autonomous County.
Boasting well-preserved Mulao traditions and architectures, the village has shaken off poverty since 2018 with the take-off of tourism. Solar street lamps and cliff swimming pools are now juxtaposed with corn fields and grape trellises to give the village a touch of modernity combined with antiquity.