Nobel laureate Mo Yan's Frog awes hearts in Russian premiere
Share - WeChat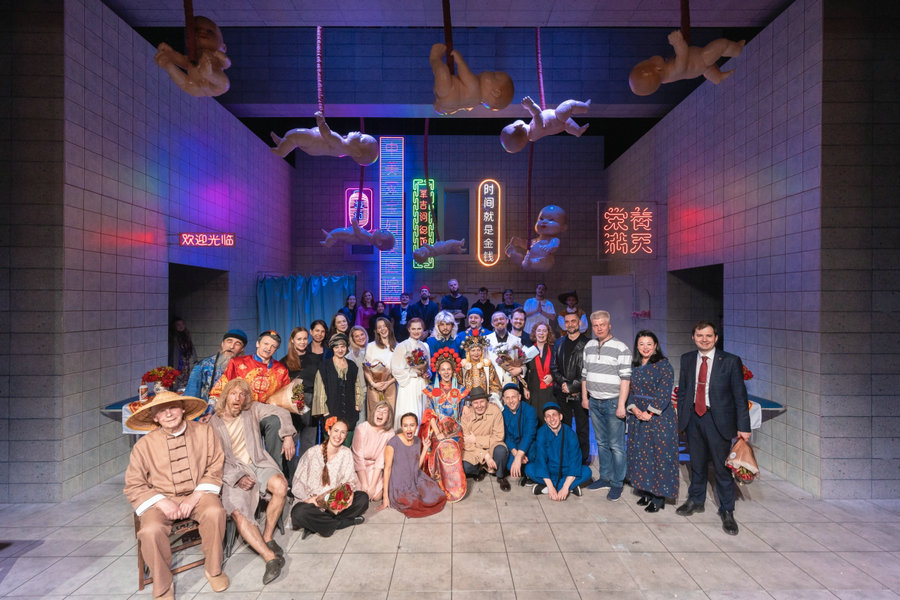 A Russian rendition of Frog, based on the work by contemporary Chinese writer and Nobel laureate Mo Yan, premiered at the Pskov Pushkin Drama Theatre on April 19 and 20, to a sold out audience. The two-day premiere was great success with a full house audience, strong on-site response and positive comments and praises from both social media users and experts in oriental studies.
Pskov Pushkin Drama Theatre was the first Russian state theater to address contemporary Chinese literature in the 21st century.
"I would draw attention to the grandiosity and epochal nature of the event," said Aleksei Rodionov, senior deputy dean of the Faculty of Asian and African Studies, St. Petersburg State University.
"Chinese theater has not appeared on the Russian stage for more than 30 years. This is the first attempt, so it is significant for the development of Russian-Chinese cultural ties. Our neighbor China is a huge civilization with a long history and a rich culture, about which we know almost nothing. In addressing this problem, a great task was given to the theaters, so I believe that every Russian should see a performance of Frog," added Rodionov, who also served as the academic advisor of the play.