Art program announces French craft exchange winner
Share - WeChat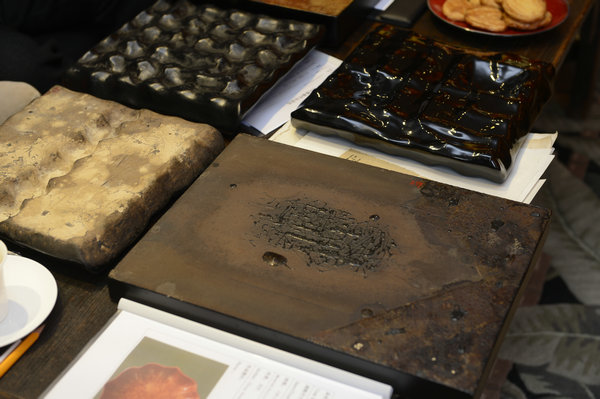 The "Intelligent Hand - Golden Phoenix · Yishu 8 Sino-French Craft Exchange Program" announced this year's winner on Saturday. Yao Bangliang, a teacher at the Guangzhou Academy of Fine Arts, emerged as the winner of this year's award among the 25 shortlisted artists.
In addition to receiving a prize of 20,000 yuan ($2,900), Yao will also be granted a two-month residency and study opportunity at the Paris International Art City. During his residency, he will have the chance to hold an open studio day at the Paris International Art City or exhibit his work in a salon at the Yishu 8 Paris space. After completing his residency, he will hold a solo exhibition at the Yishu 8 Art Center in Beijing.
Lei Geye, co-founder of Intelligent Hand, said she hoped Yao will have the opportunity to engage in deep exchanges with their French counterpart. "On the one hand, he can continue to delve into the traditional lacquer craftsmanship and, on the other hand, he can bring new artistic expressions to the lacquer craft," Lei said.
Christine Cayol, founder of Yishu 8, said the program aims to seek for Chinese craftsman who has a lot of potential in creativity. "If the craftsman goes to France, he will learn a lot about French culture and will enrich himself in fostering his own style and own creativity," she said.
"Not long ago, I met with the French President Emmanuel Macron, who visited our current location, Yishu 8, in 2018, which was also the former site of the China-France University. He expressed his support for Yishu 8 and encouraged us to continue promoting cultural and artistic connections between China and France," Cayol said.
Laurent Boillot, CEO of Hennessy, the sponsor of the program, said that they have always been dedicated to the art of crafting and the wisdom of hands. "As such, we are proud to join hands with this award and Chinese artisans, acting as a connector and a bridge to support cultural and artistic exchange between France and China," he said.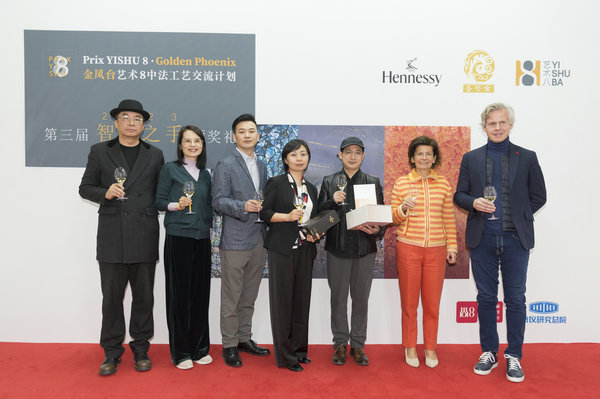 Having visited China multiple times, Boillot has learned a lot about Chinese culture and the history of the cultural exchange between France and China. He acknowledged that there are differences between craftsmanship in France and China, but also noted the similarities that both show in the precision of their work as well as in the beauty and art of the craft.
He views art and culture exchanges between France and China as an opportunity for dialogue and communication, which can inspire more creativity.
He extended an invitation for Yao to visit France to share his expertise, knowledge and craftsmanship, and act as a bridge for cultural exchange between both countries. "We have a lot of hopeful ideas for his trip to France," he said.
According to Boillot, inspired by this program, Hennessy has developed a program within their company called "Hennessy Hand," aimed at preserving and developing their expertise.
With 2024 marking the 60th anniversary of formal diplomatic relations between China and France, and the Year of Sino-French Cultural Tourism, Boillot expressed his desire to continue developing a long-term connection with China.
Most Popular