Ministry: Be vigilant to Japan's military buildup
Share - WeChat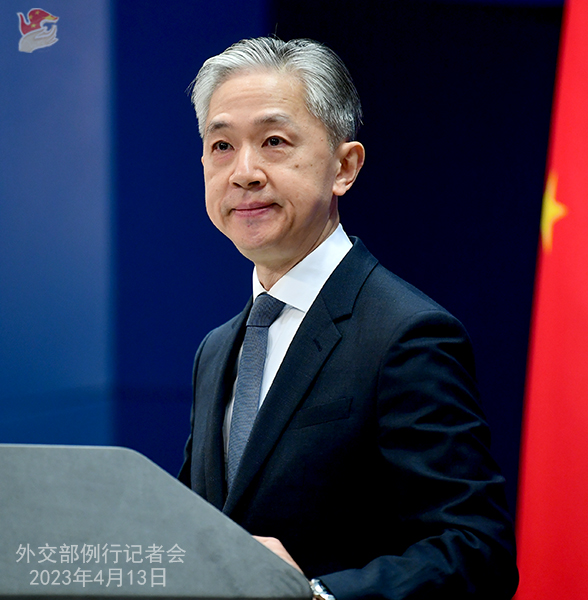 Foreign Ministry spokesman Wang Wenbin said on Thursday that Japan has repeatedly hyped up the so-called "China threat "and increased its military buildup in recent years, sending a dangerous message that it is attempting to overturn the post-World War II international order.
Calling on the world to remain vigilant against this attempt, Wang said Japan has kept breaching its Peace Constitution and its commitment to the exclusively defense-oriented policy over the years by sharply increasing defense spending and developing offensive weapons.
Wang made the remarks while commenting on reports about missile contracts the Japanese Ministry of Defense has signed with Mitsubishi Heavy Industries.
Japan has awarded the company contracts worth 378 billion yen ($2.84 billion) to develop and build a new missile force, Reuters reported.
The four contracts include land-, sea- and air-launched missiles as well as a hypersonic ballistic warhead that it wants to start deploying in 2026, and the new missile force is expected to be capable of striking ships and land targets more than 1,000 kilometers from Japan, according to Reuters.
China is paying a high level of attention to such reports and will closely follow the developments, Wang said.
"We strongly urge the Japanese government to reflect deeply on its history of invasion, effectively respect the security concerns of its Asian neighbors, adhere to the exclusively defense-oriented policy and peaceful development, and act cautiously in the military and security fields," the spokesman said.
In December, Japan unveiled plans to increase its defense spending by more than 50 percent to about 43 trillion yen over the next five years, sparking China's strong concerns.
In response, the Foreign Ministry has urged Japan, which has increased its defense budget for 10 consecutive years, to take more steps conducive to regional peace and stability.