Dialogue urged to deal with differences
Share - WeChat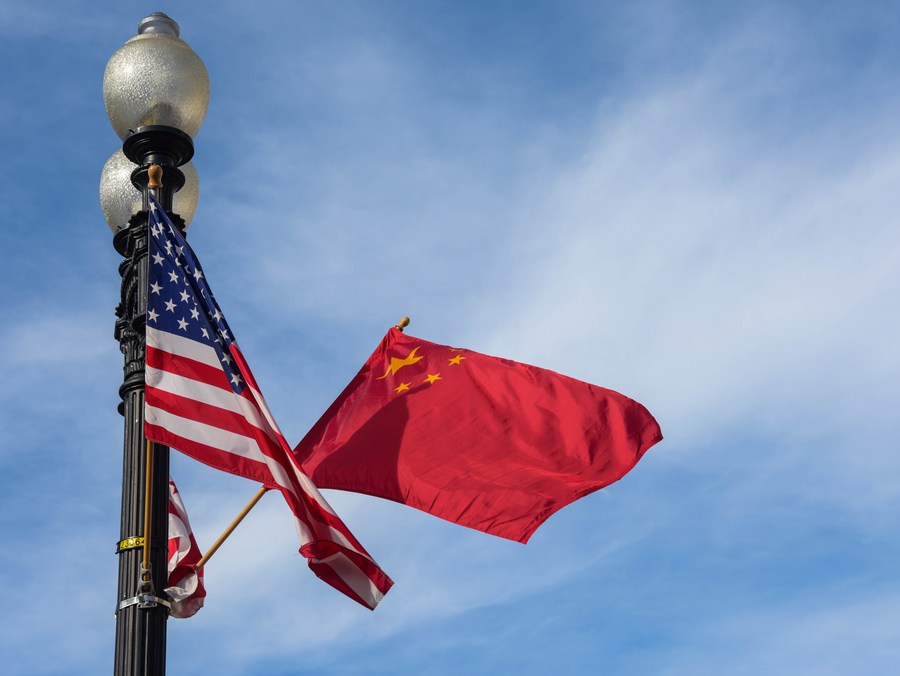 Talks needed for Beijing, Washington on agriculture cooperation, forum told
The relationship between the United States and China might be at a low point, but it is heartwarming to see that interaction between both countries is still taking place, said an adviser on China at the Carter Center, which promotes global development.
Senior adviser Yawei Liu was referring to the virtual think tank dialogue of the 2023 US-China Agriculture Roundtable organized on Tuesday night by the US Heartland China Association, or USHCA, a bipartisan organization committed to building stronger ties between 20 states in the US heartland and China.
At the discussion, about a dozen researchers, scientists and professors from both countries shared with each other how to address rural development challenges and changes in their respective countries, as well as challenges to achieve optimal health outcomes for people, animals, plants and their shared environment.
They discussed issues such as how to deal with food-borne diseases and other environmental issues.
Jason Henderson, professor and vice-president for extension and outreach programs at Iowa State University, discussed the US agricultural production shift from low-cost and high-quantity — cheap goods in mass quantity — to more focus on food quality, nutritional value and if it is produced in a sustainable way. Such a trend is forcing rural communities to focus on a people-based development policy, said Henderson.
Xu Jin, associate professor and assistant dean of the College of International Development and Global Agriculture at China Agricultural University, shared a story about how a depopulated village in Yunnan province turned idle houses into restaurants, meeting rooms, a cafe and book bar, and Airbnb rooms to make the village into an attractive tourist destination. The changes help sustain local economic development when agricultural production is no longer sufficient.
Kenneth Quinn, strategic adviser to the USHCA and president emeritus of the World Food Prize Foundation, said the roundtable, in its third year, is a new type of diplomacy.
"Given that the relationship between our two governments has become more and more difficult, the model we developed has become a new and very interesting way to conduct diplomacy," said Quinn at the discussion.
New diplomacy
"By having nongovernmental organizations like the USHCA and the CASS(Chinese Academy of Social Sciences) inviting governmental officials, they are more easily (able) to come together to speak," Quinn said. "This new type of diplomacy, not in capitals, but in agricultural … provinces and by having nongovernmental organizations inviting officials to participate, we are able to have a productive dialogue."
A letter was shared at the dialogue that was addressed to the US and Chinese leaders in the form of a paid advertisement in The Wall Street Journal last week. It was cited as an example that many other US leaders want to see the US and China have a better and more engaging relationship.
The letter, titled "On the Need to Stabilize Bilateral Relationship", was signed by more than 20 US business and policy leaders, including three former US ambassadors to China, a few former federal officials, leaders of think tanks and businesses, and a co-founder of Home Depot.
The lead signer was Maurice Greenberg, chairman and CEO of CV Starr & Co, a privately owned investment holding company. He founded a group composed of senior US business and policy leaders to promote dialogue between the US and China last July.
"We are writing to encourage the leadership of both the United States and China to work together diligently to repair and stabilize the state of affairs between our two countries. We call for more robust dialogue now to alleviate the heightened temperature and better manage our many differences," the letter said.