French envoy optimistic on China ties
Share - WeChat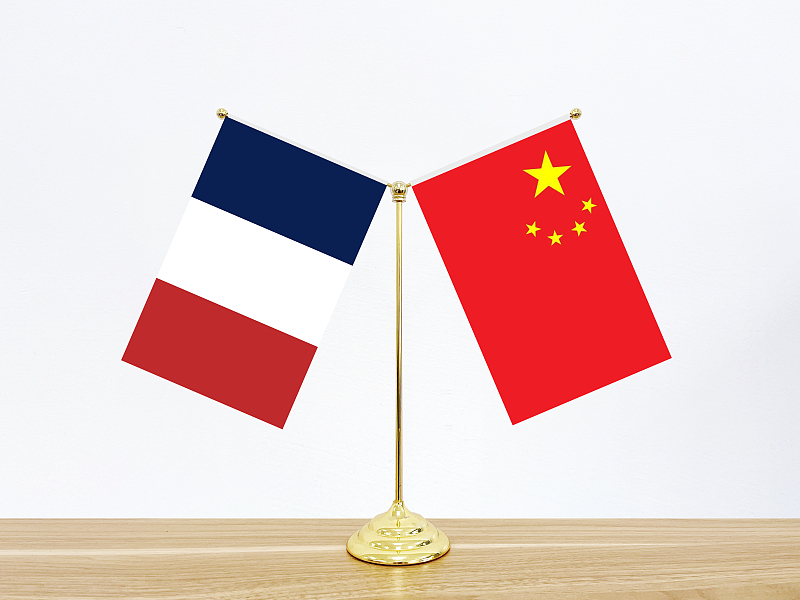 French Ambassador to China Bertrand Lortholary has emphasized the importance of strengthening strategic communication, economic cooperation and cultural and people-to-people exchanges between France and China.
During an interview with Chinese media in Beijing on Thursday, Lortholary, who arrived in Beijing last month to begin his mission as a diplomatic envoy to Beijing, said the governments of both countries shoulder the joint responsibility to pass on the "precious" France-China friendship from one generation to another.
His remarks came after French President Emmanuel Macron's state visit to China last week.
The ambassador spoke highly of fruitful results in the fields of politics, economy and culture during the visit, and highlighted more than 40 cooperation agreements signed between the two sides.
The agreements sent an important message to enterprises from both countries that they could restart the economic engines that were disrupted in the past three years by the COVID-19 pandemic, Lortholary said.
He said that amid mounting uncertainty and instability in the international landscape, countries should not refuse to develop exchanges. He underlined the need for both France and China to strengthen exchanges, particularly among youths, saying that mutual understanding between young people will shape the future of bilateral relations.
Responding to a question about Macron's comments in China urging the European Union to uphold strategic autonomy and reduce dependence on the United States, Lortholary underlined the need for the EU to strengthen unity. He said that a few years ago, Macron had expressed his hope that the EU should strengthen ties with Beijing.
Macron also called for not following US steps on the Taiwan question and for avoiding being dragged into "crises that are not ours" when referring to a possible crisis over the Taiwan Strait.
Despite criticism from some politicians and commentators in Europe and the US, Macron has said his position on the Taiwan question is unchanged.
Echoing Macron, Lortholary said that France upholds the "one-China" policy. He emphasized the importance of maintaining peace and stability across the Taiwan Strait, saying that the unstable and tense situation does not conform to the interests of France or Europe.
He spoke of the diplomatic engagement between China and the EU and its members, including the trilateral meeting between France, the EU and China last week and the ongoing visit to China by German Foreign Minister Annalena Baerbock, saying that the EU has a common will to engage with China.
Speaking of the Ukraine crisis, the ambassador said that France believes China could play an even bigger role in resolving the conflict.