Hainan city to promote tourism centered on ethnic culture
Share - WeChat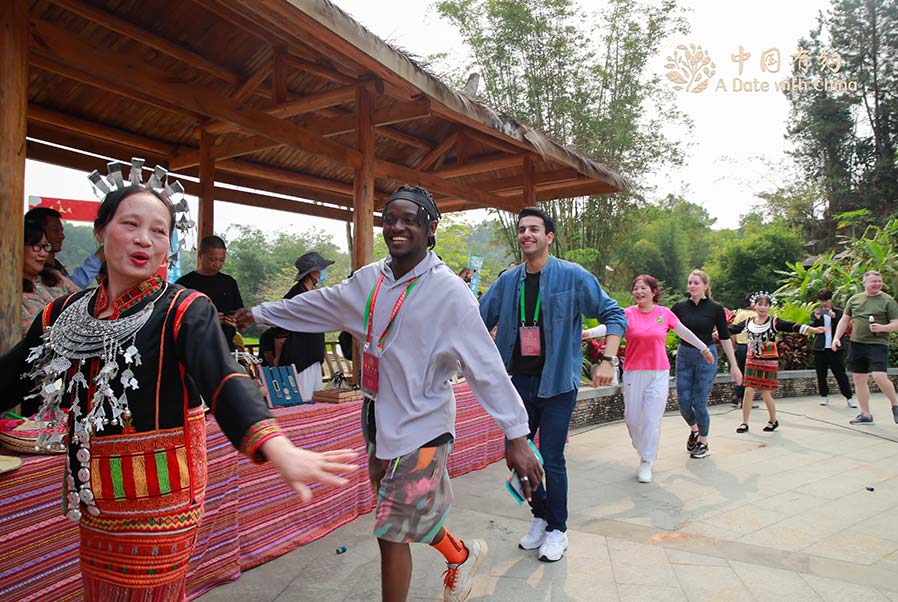 "A Date of China" International Media Tour led China-based foreign media correspondents, foreign internet influencers and domestic journalists to Maona village on Wednesday and explored the time-honored customs and arts of the Li and Miao ethnic groups.
Botagoz Syrgaayeva, a Kazakhstan journalist with "A Date of China", was amazed by the preservation of the traditional culture of the ethnic groups in Wuzhishan. "The culture of those ethnic groups is intriguing. I am so glad that they can be well protected and passed on," she said.
Ameen Muneer Mohammed, a journalist from Iraq, appreciated the air quality of the village. "This place is livable and gives me a sense of tranquility," he said.