Fujian launches sea patrol operation in Taiwan Straits
Share - WeChat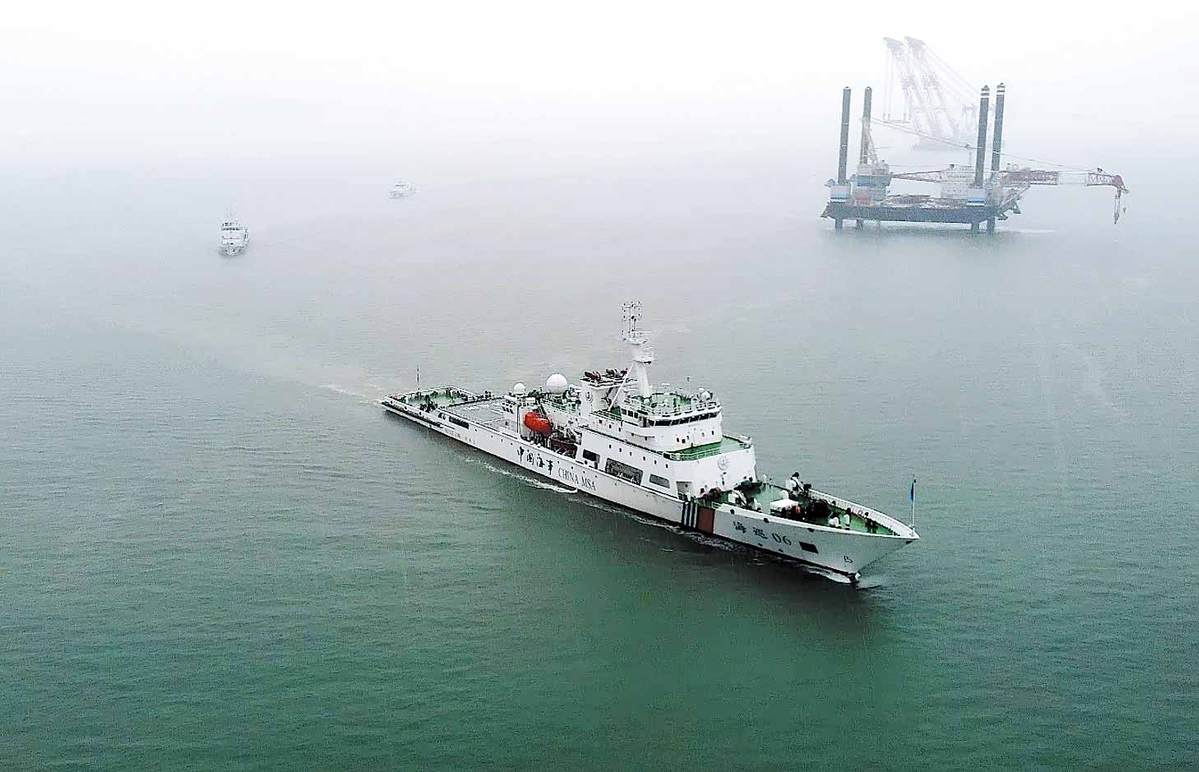 A three-day joint patrol operation was launched in the central and northern parts of the Taiwan Straits, the Maritime Safety Administration of coastal Fujian province announced on Wednesday.
The administration told China Daily that the Haixun 06, the largest maritime patrol ship in the Taiwan Straits, would be leading a law enforcement fleet to conduct the patrol.
According to the administration, the campaign will be around the customary seafaring routes in the central and northern parts of the Straits, including those for cargo ships, passenger ferries and fishing boats, as well as areas historically prone to illegal sand mining.
Inspectors will conduct on-site checks on ships and key construction sites to make sure the ships sail safely and construction projects operate smoothly.
Yuyuantantian, an online news account affiliated to China Media Group, released a short video on Wednesday showing pilots steering the ship.
The Haixun 06, or Sea Patrol 06, is the first large patrol/rescue vessel in the Taiwan Straits and was commissioned in July. The Fujian Maritime Safety Administration said the ship is its most advanced.
The ship is tasked with conducting law-enforcement patrols, monitoring maritime traffic, responding to emergencies and searching for and rescuing ships and crew, as well as extinguishing fires and handling pollution.
Designed by the China Ship Development and Design Center in Wuhan, a subsidiary of China Shipbuilding Industry Corp, the Haixun 06 is 128 meters long and has a full-load displacement of 6,600 metric tons.
The ship is able to operate for as long as 60 days without resupply and travel more than 18,500 kilometers in a single voyage. It can reach all the sea areas on the planet, excluding the Arctic and Antarctic, according to Fujian Daily.
The ship carried out its first patrol in late July, which covered the coastal regions of Fujian and lasted for a week.