Bird-watchers compete in Fujian
Share - WeChat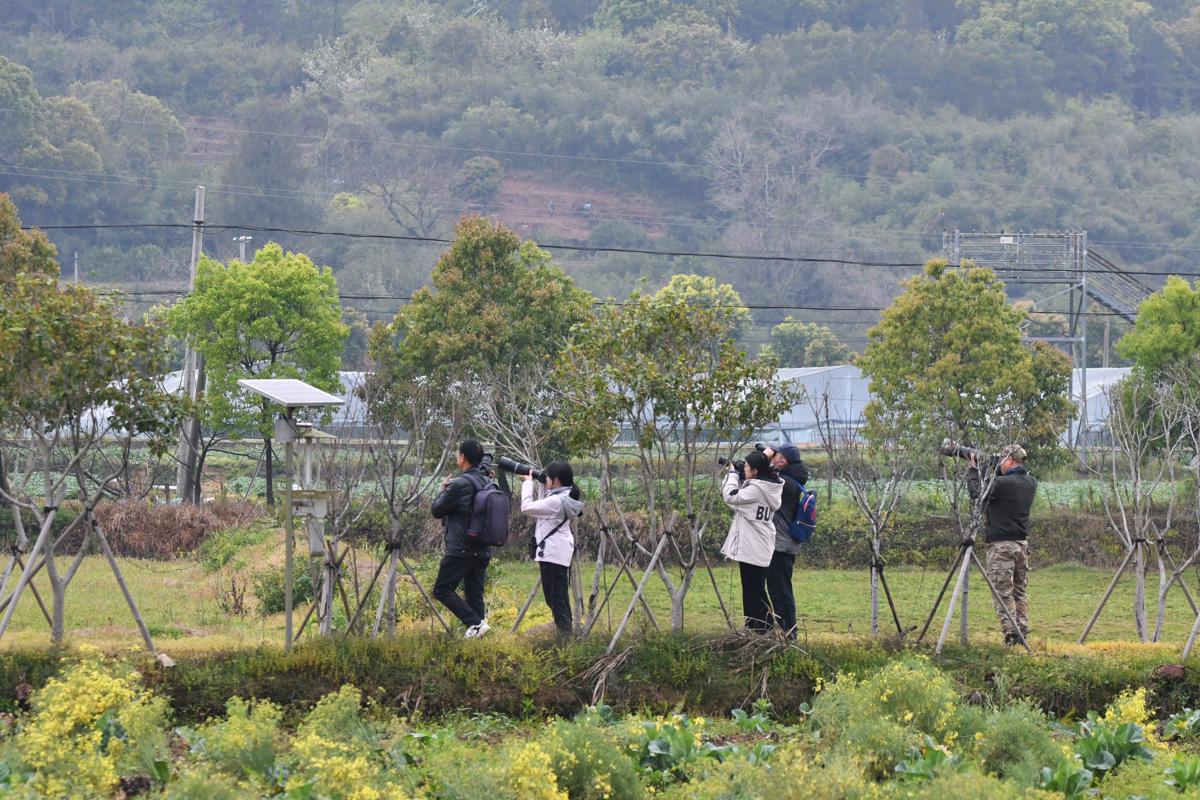 Bird-watchers spotted 163 species during an eight-hour competition recently at a festival in Ningde, Fujian province.
The festival was at Funing Bay, in the eastern part of Xiapu county, an important resting and wintering place for migratory birds.
This week marks the 41st Bird Week in Fujian. Sponsored by the Fujian Wildlife Conservation Association and the Fujian Bird-Watching Society, the event at Funing Bay attracted 10 teams from the province.
On Sunday, they spotted one species under national first-class protection — a black-faced spoonbill — as well as 22 second-class protected species, including Eurasian spoonbills and black-necked grebes.
According to Yang Jin, executive vice-president of the Fujian Bird-Watching Society, the winning team spotted 112 species.
"Another team spotted a yellow bunting, setting a record for its earliest stop in Fujian. Previous records show late April as the time the yellow bunting takes a rest here during migration," he said.
The competitors also spotted a brown-headed thrush, another species that is rarely seen in the coastal areas of Fujian. In addition, for the first time, they found the roosting site of a group of gray-faced buzzards.