Consistent efforts on air quality pay off
Share - WeChat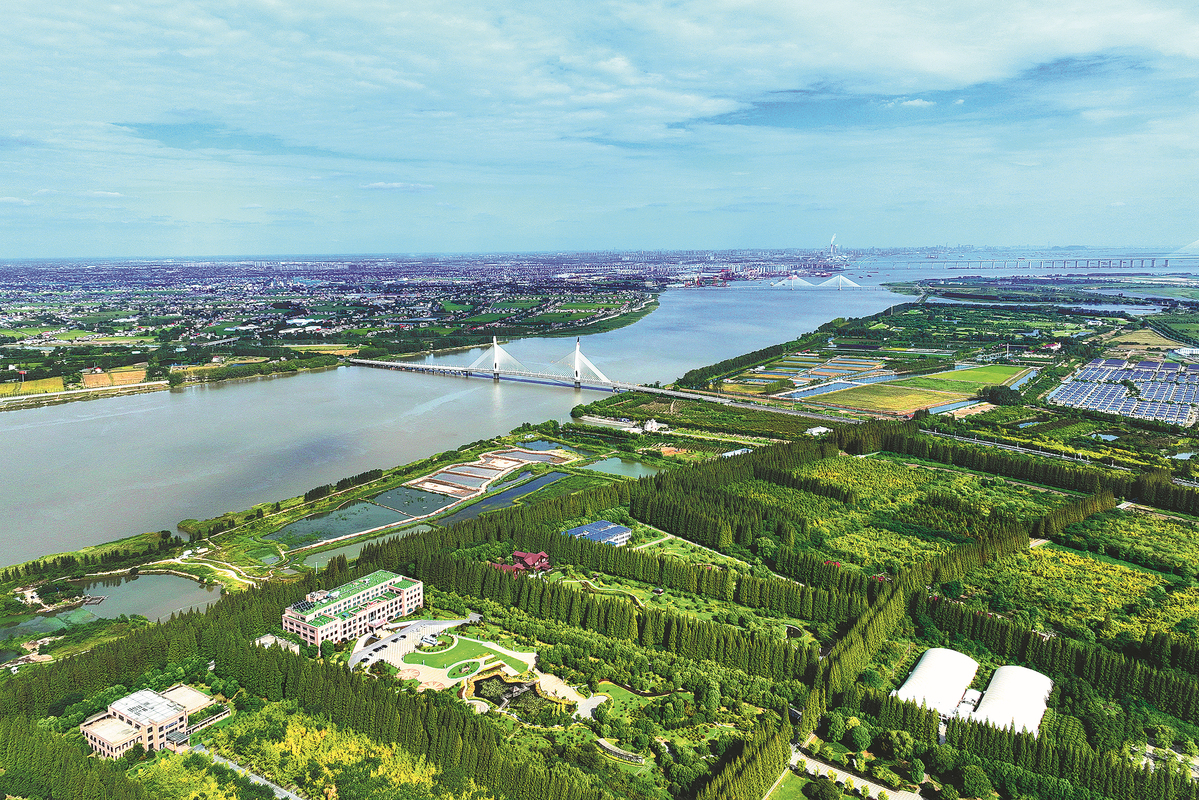 Decade of action sees nation's average density of PM2.5 decrease by 57 percent
Despite its GDP increasing by 69 percent over the past 10 years, China saw its average density of PM2.5 particulate matter decrease by 57 percent during that time, according to the Ministry of Ecology and Environment.
The proportion of days with heavy air pollution dropped by 92 percent during the period, Liu Bingjiang, head of air quality management at the ministry, said at a news conference on Tuesday.
In particular, Liu highlighted the significant improvement of air quality in Beijing.
In 2013, the annual average PM2.5 concentration in the capital stood at 89.5 micrograms per cubic meter, he said. Last year, the density fell to 30 mcg per cubic meter.
The average number of days with heavy air pollution fell during the 10-year period from 58 a year to only three, he added.
Liu credited the achievements to the country's consistent efforts to optimize the energy, industrial and transportation sectors.
In the past 10 years, the number of coal-fired boilers in China decreased from 520,000 to no more than 100,000, he said. Instead of consuming coal, about 35 million rural households across the country have turned to clean energy to warm their homes.
A large batch of other coal-fired facilities, including furnaces, have switched to natural gas and electricity, he continued. In total, these efforts have helped reduce coal consumption by almost 500 million metric tons and avoid emissions of 1 billion tons of carbon dioxide.
He said the country has made great efforts to shut down outdated production facilities and curb excess production in the steel, coal, cement and glass sectors.
The official, however, noted a downbeat air pollution control situation so far this year, with various indexes showing poor air quality.
Aside from unfavorable meteorological conditions, Liu noted an obvious increase in air pollutant emissions connected to the ongoing economic recovery from the COVID-19 pandemic as a factor.
"Many economic activities that were suspended or reduced because of the pandemic are experiencing full recovery," he said, citing oil consumption as an example.
Compared with 2019, at the end of which the pandemic broke out in Wuhan, Hubei province, gasoline consumption in China dropped by 9.2 percent in 2022 and diesel consumption fell by 3.2 percent, he said. So far this year, their consumption has risen to normal levels.
To boost economic growth, some regions have blindly introduced smokestack industries with high emissions and energy consumption. In the course of gaining more profits, some enterprises have emitted air pollutants illegally, he said.
A sharp temperature rise in the first half of March resulted in unfavorable meteorological conditions for the dispersal of air pollutants, he said. Though it was still spring, the highest temperature in Zhengzhou, capital of Henan province, and Jinan, capital of Shandong province, went beyond 30 C, resulting in ozone pollution.
Ozone pollution usually happens in summer instead of spring, as sunlight and high temperatures can trigger chemical reactions between volatile organic compounds and nitrogen oxides that lead to the formation of the hazardous gas.
Even relatively low amounts of ozone can cause lung damage and result in shortness of breath.
The increase of sandy and dusty weather events further worsened the air quality so far this year, he added.
Liu vowed consistent efforts to stamp out violations related to air pollution control.
"We will resolutely curb the blind development of industries with high emissions and energy consumption, and maintain zero tolerance as we strive to crack down on environmental violations," he said.