China achieves new milestone in wind power platform
Share - WeChat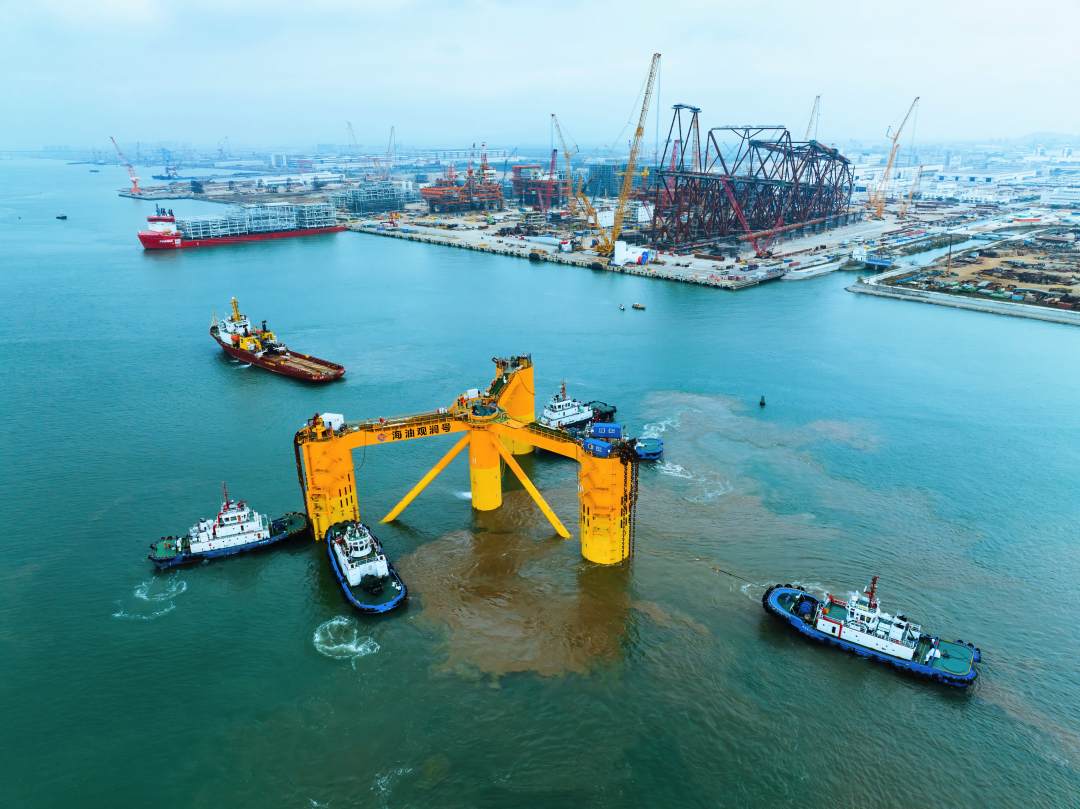 China's first far-reaching floating wind power platform left Lufu Wharf in Zhuhai of Guangdong province for the waters of Wenchang in Hainan province for installation and commissioning on Sunday morning.
The platform named CNOOC Guanlan, with an installed capacity of 7.25 megawatts, will be used in the offshore oil field waters, 136 kilometers away from Wenchang, according to a China Central Television report on Sunday.
CNOOC Guanlan is the first floating wind power platform in China with a working distance of more than 100 kilometers from the coastline and a water depth of more than 100 meters, it said.
The platform reaches the international advanced levels in terms of multiple indexes, including investment per MW, steel consumption per MW, and capacity of a single floating wind turbine.