Narrowing a yawning gap
Share - WeChat Hong Kong's widening income disparity stands in stark contrast to its status as the city with the world's second-highest number of ultrahigh-net-worth individuals. Striking a balance between income and wealth distribution needs to be done on various fronts. Oswald Chan reports from Hong Kong.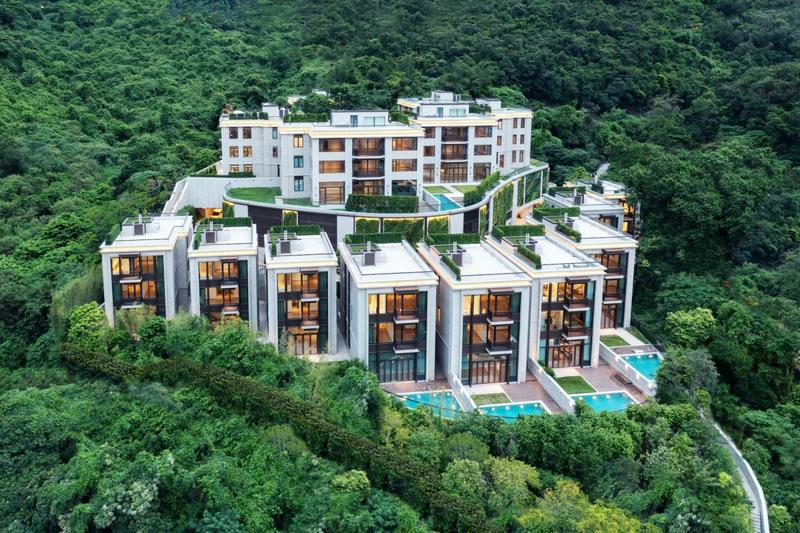 Hong Kong is one of the richest cities in the world with a gross domestic product per capita reaching $49,800 in 2021, based on World Bank data. But because of the special administrative region government's limited role in social transfers, a heavily market-oriented economy and labor market, as well as a graying population, the city's Gini coefficient - a measurement of income inequality - rose from 0.525 in 2001 to 0.539 in 2016.
The 2022 Forbes list shows there were 50 families in Hong Kong with a combined net worth close to $330 billion, while the city's poorest households earned 47.3 times less than the richest families in the first quarter of last year, according to Oxfam Hong Kong's data. The median monthly household income of the poorest 10 percent fell more than 20 percent compared to their incomes before the COVID-19 outbreak, while the richer deciles still climbed 6.3 percent from the pre-pandemic levels.
Based on the poverty line, which sets the median monthly household income at HK$4,400 ($561) per person, there were 1.65 million people (703,000 households), or 23.6 percent of the SAR's population, living in poverty in 2020, compared to 20.6 percent in 2009, according to that year's "Hong Kong Poverty Situation Report". In other words, 1 in 5 people in the city is poor, and the poverty situation has deteriorated over the years.
A confluence of factors has been cited for the glaring income and wealth gap in Hong Kong, including the city's economic growth model, the tax regime, the social welfare system, and the government's quick-fix approach to tackling the poverty problem.
Reasons for the gap
First, the industrial shift and technological change were directly associated with Hong Kong's growing income disparities from 1980 to 2020.
Thomas Piketty, professor at the Paris School of Economics, and Yang Li, research associate at the German Institute for Economic Research (DIW Berlin), explain that Hong Kong's wage inequality in the past four decades has been aggravated by the expansion of higher education, and industry transformation from manufacturing to the financial and services sector, with the rise in producer services and outward processing trade as a major cause of wage inequality. International trade specialization has benefited Hong Kong high-skilled labor that draws a higher wage premium.
Piketty, the author of Capital in the Twenty-First Century - a masterpiece in economic thinking - centered on the thesis that when the rate of return on capital (profits, dividends, interest, rents, and other income from capital) is greater than the rate of economic growth (society's income or output) over the long term, the result is wealth concentration, and this unequal distribution causes social and economic instability. The professor argues for state intervention, such as a global system of progressive wealth taxes, to rectify inequality.
Both scholars argue that before 1997, Hong Kong's wage growth had been strong (7.5 percent) and inclusive, whereas the growth rates for the top 1 percent and the bottom 50 percent had not been too divergent - 8.2 percent versus 6.1 percent. After 1997, the SAR's wage growth was moderate (3.1 percent), but much less inclusive, with the top 1 percent earning more than 2.5 times than the bottom 50 percent - 4.6 percent versus 1.8 percent.
Hong Kong's social welfare system has been operating under a residual model for decades, with social welfare used as a safety net for the vulnerable and the underprivileged minority, but not for the purpose of redistributing resources.
The SAR government's facilitative and regulatory role in poverty alleviation is to help the disadvantaged advance from welfare to self-reliance by promoting employment, while too much government welfare is seen as eroding the traditional values of self-reliance and social obligation.
That explains why a wealthy city like Hong Kong has no compulsory social insurance programs covering retirement, medical care and unemployment. Hong Kong's social protection system is largely based on means-testing programs (the Social Security Allowance Scheme and the Comprehensive Social Security Assistance Scheme) and individual asset-building through the Mandatory Provident Fund Scheme.
The city's low and simple tax regime also exacerbates the income and wealth gap. There is no progressive taxation to mitigate the growing income gap. In Hong Kong, no taxes are levied on interest incomes, share dividends, capital gains and overseas incomes, whereas all these make up the bulk of local billionaires' revenues. The city even abolished the estate duty in 2006, eliminating another way of taxing the rich. To alleviate poverty, something needs to be taken from the rich and distributed among the poor.
The HKSAR government merely adopts a quick-fix approach in tackling the income and wealth-gap issue. The poverty problem is always examined from the perspective of individual thinking rather than collective responsibility. As the government never views social welfare as a collective responsibility in fighting poverty, there are only piecemeal approaches that crimp the effectiveness of these poverty-alleviating measures.
Scholars and non-governmental organizations would like the government to deal with the income and wealth gap dilemma from various angles - through education, taxation, housing, social welfare policy paradigm shifts and private-sector collaboration.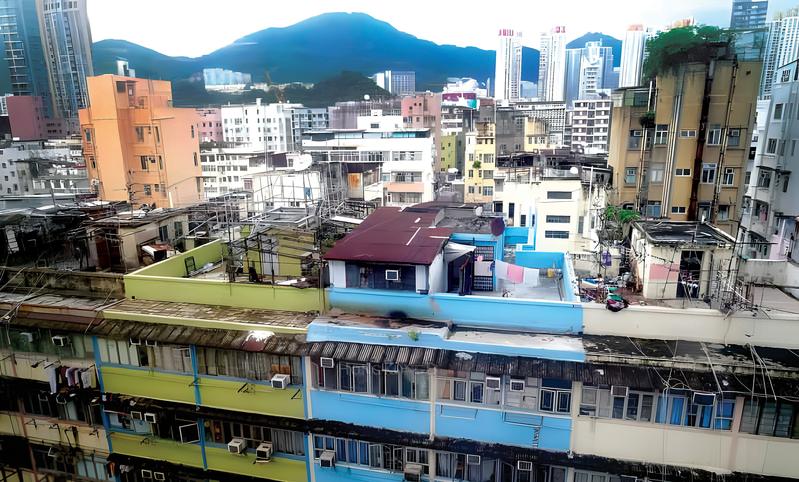 Ways to tackle the issue
Lui Hon-kwong, a professor in Lingnan University's Department of Marketing and International Business, says the government should proactively provide more educational resources, such as online learning and overseas exchange opportunities, for the children of underprivileged families to boost their productivity at an early stage.
"The way to tackle income inequality in Hong Kong is to enhance the productivity of the new generation to cater to the economic and social development needs of Hong Kong, which operates on a city-economy model," Lui says.
The uniqueness of Hong Kong's city-economy model is that the lower class of residents cannot migrate to the Chinese mainland easily due to the institutional differences in areas like housing, social welfare and healthcare. This is different from the practice of Western nations, where the lower class can opt to relocate from the major cities to other regions in a country.
"As internal migration is virtually impossible under Hong Kong's city-economy model, it is therefore, of utmost importance for Hong Kong to bolster the future productivity of children among the lower class, with the aim of alleviating income and wealth inequality in the future," Lui argues.
"In education, the best strategy for Hong Kong in mitigating rising wage inequality is to continue expanding higher education. Because of the significant expansion of higher education by 2016, higher education becomes a much less inequality-enhancing factor compared to between 1981 and 1996," Yang tells China Daily.
Providing redistributive reforms by overhauling the local tax regime is the second strategy to combat the growing income and wealth gap. "Income tax on rental income is flat (at 15 percent). Before 2018, the corporate income tax rate was also flat (at 16.5 percent). After 2018, the corporate income tax has been progressive, but it is only two-tiered (8.25 percent and 16.5 percent). There is no estate duty in Hong Kong," says Yang.
"Introducing more progressive tax on capital income, capital gains, corporate profit, and inheritance might help to rectify unequal distribution of income and wealth in Hong Kong," he says.
The third strategy concerns housing, as it is a key component in enhancing greater social mobility because property prices appreciate much faster than salaries.
Piketty and Yang argue that Hong Kong's wealth concentration level appears to be one of the highest in the world, as the rising share of capital income since 2000 (measured in terms of the size of billionaire families, and the share of housing assets in total private wealth) contributes to the widening income and wealth-inequality gap.
Lui urges the government to improve the allocation of public rental housing, saying that many rich households still have public rental flats, resulting in poor households that desperately need public rental flats being unable to get them. The government should design and vigorously execute an exit policy to let rich households move out of public rental homes to make the allocation of public rental flats more rational.
"Public rental flats can greatly improve the living conditions of poor households. These flats provide a better environment for children from underprivileged families to study, enabling them to excel in their academic achievements," Lui says.
Oxfam Hong Kong Director-General Kalina Tsang Ka-wai echoed Lui's comments. "The government should offer more public housing and build an effective financing mechanism to restore the housing ladder and make it more inclusive. This could fight against intergenerational poverty in the long run," she said.
Joe Leung Cho-bun, honorary professor at the University of Hong Kong's Department of Social Work and Social Administration, proposes that the government should make a paradigm shift in social welfare from the concept of redistribution to social investment.
"Social investment is a concept that social welfare is not being regarded as an expense or consumption, rather as an investment that can generate returns through building human capital or reducing social welfare expenditure in the future," he says.
On-the-job training or childcare services centers are two examples of social investment. The former provides training to promote elder employment, while the latter ensures free childcare services that can encourage more women to work. Better childcare services can stimulate the early development of the children from lower class, offering them better development potential in the future.
Other examples of social investment include providing free lunch for schoolchildren; giving allocation priority for households with children when applying for public rental flats; offering more educational resources for children of low-earning income families; and encouraging the employment of impaired people.
"Social investment is not redistributive; rather, it aims to provide upward social mobility so that more people can become middle class. The point is that poor people should not be the majority of Hong Kong's population," Leung says.
From 2017 to 2022, the fifth-term HKSAR government's recurrent expenditure on social welfare surged 71 percent - from HK$65.3 billion in 2017 to HK$111.8 billion last year - constituting the greatest increase in such spending so far.
Because of the complexity of the poverty issue, increasing welfare expenditures is important but not enough. In this regard, cross-sector collaboration, especially in how to engage the private sector to fight against poverty, is crucial.
"We urge companies to report on the labor, environment, human rights, equal opportunities and other areas of their business, and through these areas, implement strategies and policies that can help alleviate poverty," Tsang says.
"We have undertaken studies in this area and have repeatedly urged the Hong Kong Stock Exchange to raise the ESG (environmental, social and governance) reporting requirements for listed companies in Hong Kong," she adds.
Raising the minimum wage
Besides long-term cross-sector collaboration, Oxfam Hong Kong believes that short-term measures, such as raising the minimum wage and enhancing the scope of welfare programs (paying a living wage of HK$58.9), are also critical. The minimum wage in Hong Kong will rise by HK$2.5 to HK$40 ($5.1) an hour in May after a four-year freeze, benefiting 14,300 minimum-wage earners currently.
But Oxfam Hong Kong suggests raising the local minimum wage to not less than HK$45.4 an hour to benefit nearly 340,000 low-wage workers, who account for 9 percent of the current total number of local employees.
According to Picodi.com, Hong Kong's minimum wage stood at $959 a month January this year - unchanged from the previous year.
In Hong Kong, the price of a basic food basket early this year took up 23.8 percent of the minimum net wage, compared with 23.3 percent of the contemporary minimum wage in 2022, indicating that the minimum wage had increased at a slower pace than food prices, Picodi.com data show.
Contact the writer at oswald@chinadailyhk.com