Robots improve efficiency, safety at steel factory
Share - WeChat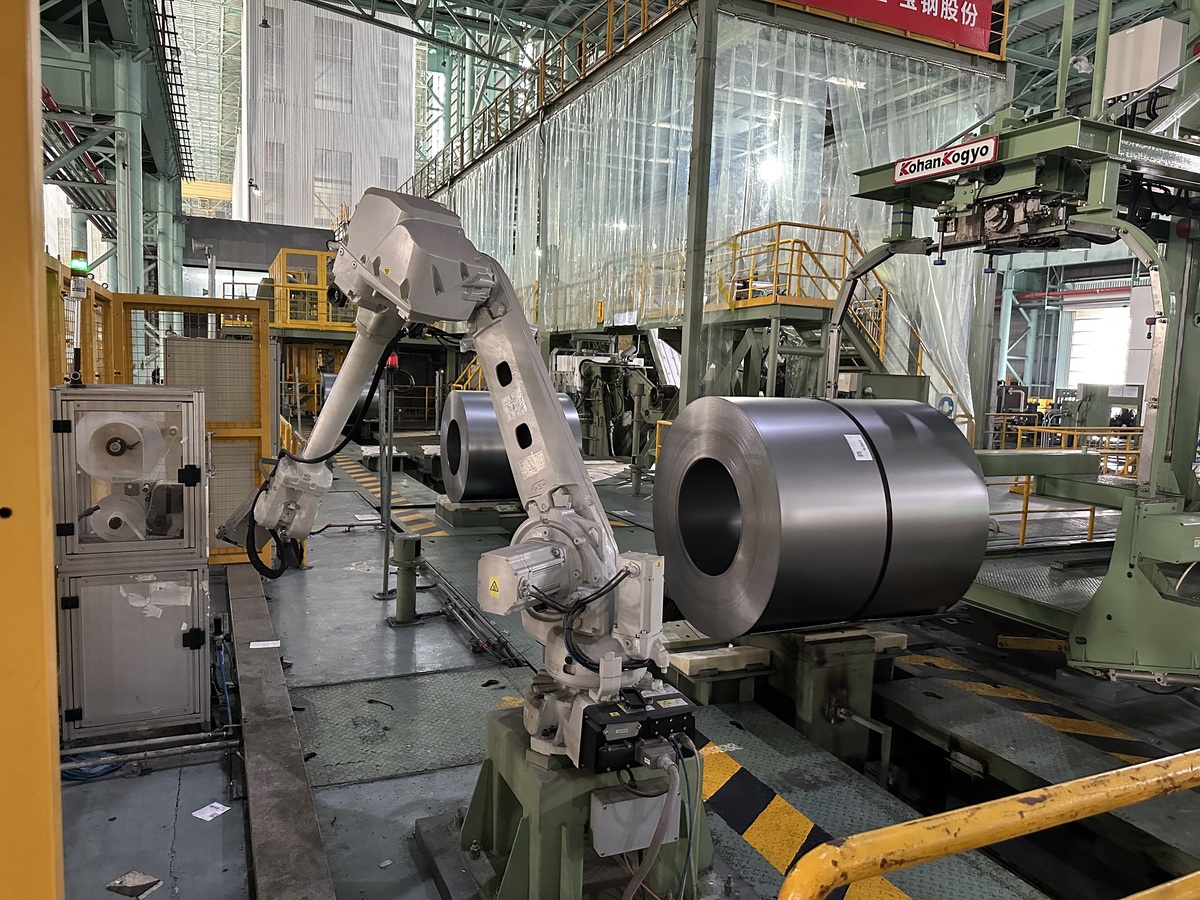 Artificial intelligence has played an important role in improving production and technical standards at Baosteel Zhanjiang Iron & Steel Co in Zhanjiang, Guangdong province. Intelligent robots have begun to be used widely, the Zhanjiang city government said in a statement on Wednesday.
The new robots are performing unbinding integration, sleeve unloading, slag removal, grinding and labeling, adding to the competitiveness of the city's steel industry, the statement said.
The robots, which can work in dirty or dangerous environments, have helped to reduce accidents and labor intensity of manual operations, significantly improving management level and production efficiency, it said.
Zhanjiang, a coastal city in western Guangdong, is sparing no effort to promote the development of AI and the digital economy to further promote the city's scientific and technological innovation, the statement said.