Israeli coalition modifies judicial reform proposal
Share - WeChat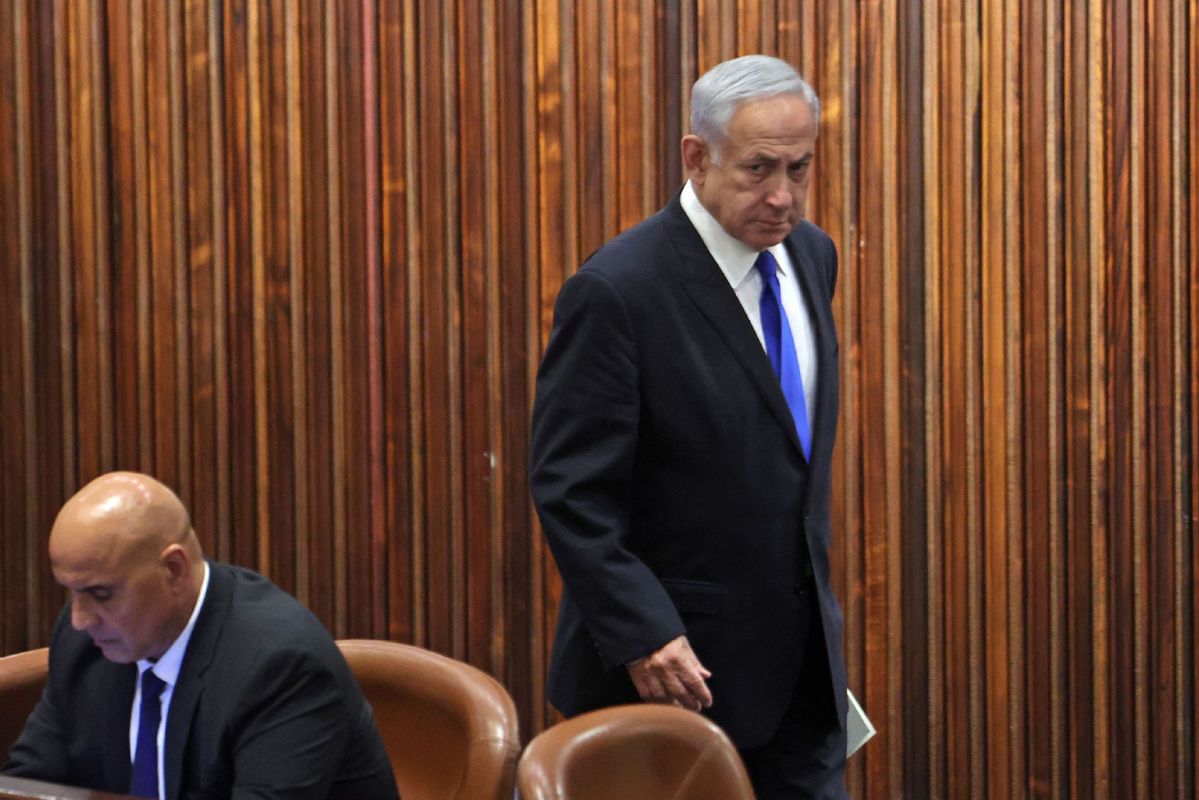 JERUSALEM — Israel's ruling coalition presented on Monday an amended version of a key element in its contentious judicial overhaul, in hopes of allaying concerns at home and abroad.
The country has seen 11 consecutive weeks of mass demonstrations against the proposed reforms, which are already moving through parliament and would give politicians more power over the courts.
A bill to change the way judges are selected has been amended after a first reading vote, Prime Minister Benjamin Netanyahu's Likud party said on Monday, arguing it would bring more balance to the court system.
The new version, which the party said its members had endorsed, would put more lawmakers and members of the judiciary in the judicial appointments panel than the initial text.
Opponents of the package have accused Netanyahu, who is on trial on corruption charges he denies, of trying to use the reforms to quash possible judgments against him. But Netanyahu has rejected the accusation.
The right-wing Likud party defended the new version, which it said "won't enable the coalition or opposition to take over the court, but ensures diversity in the selection of justices".
Opposition head Yair Lapid said it was a "lie" that the new version represents a compromise.
"If the change in the committee to select judges passes, it will constitute a hostile and dangerous takeover of the court system by ruthless politicians," Lapid said in a statement.
The modified bill would need to pass a vote by the parliament's law committee before a second and third final reading by the full chamber.
Netanyahu's coalition, which took office late last year and includes ultra-Orthodox Jewish and far-right parties, argues its proposed reforms are needed to limit judicial overreach.
Critics said the measures, which include allowing lawmakers to override some Supreme Court decisions and preventing judges from striking down legislation, threaten Israel's democracy by weakening key checks and balances.
Strong opposition
In another development, a firebrand Israeli minister claimed there is "no such thing" as a Palestinian people, which raised strong criticisms from the Arab world.
Israeli Finance Minister Bezalel Smotrich delivered a speech in Paris saying the notion of a Palestinian people was artificial.
"There is no such thing as a Palestinian nation. There is no Palestinian history. There is no Palestinian language," he said in France late on Sunday. He spoke at a memorial event for a French-Israeli right-wing activist who denied the existence of a Palestinian nation and advocated the annexation of the West Bank.
The development came a day after an Israeli and Palestinian delegation, mediated by Egyptian, Jordanian and United States officials at a meeting in Egypt, pledged to take steps to lower tensions roiling the region ahead of a sensitive holiday season.
Jordan's Foreign Ministry said Smotrich's act at the memorial event was a "reckless inflammatory act and a violation of international norms and the peace treaty "between the two countries.
It later summoned Israel's ambassador over Smotrich's remarks.
Palestinian Prime Minister Mohammad Shtayyeh said Smotrich's remarks were "conclusive evidence of the extremist, racist Zionist ideology that governs the parties of the current Israeli government".
In Brussels, European Union foreign policy chief Josep Borrell said the minister's remarks "certainly cannot be tolerated".
Agencies via Xinhua