London police 'racist, sexist, homophobic', review finds
Share - WeChat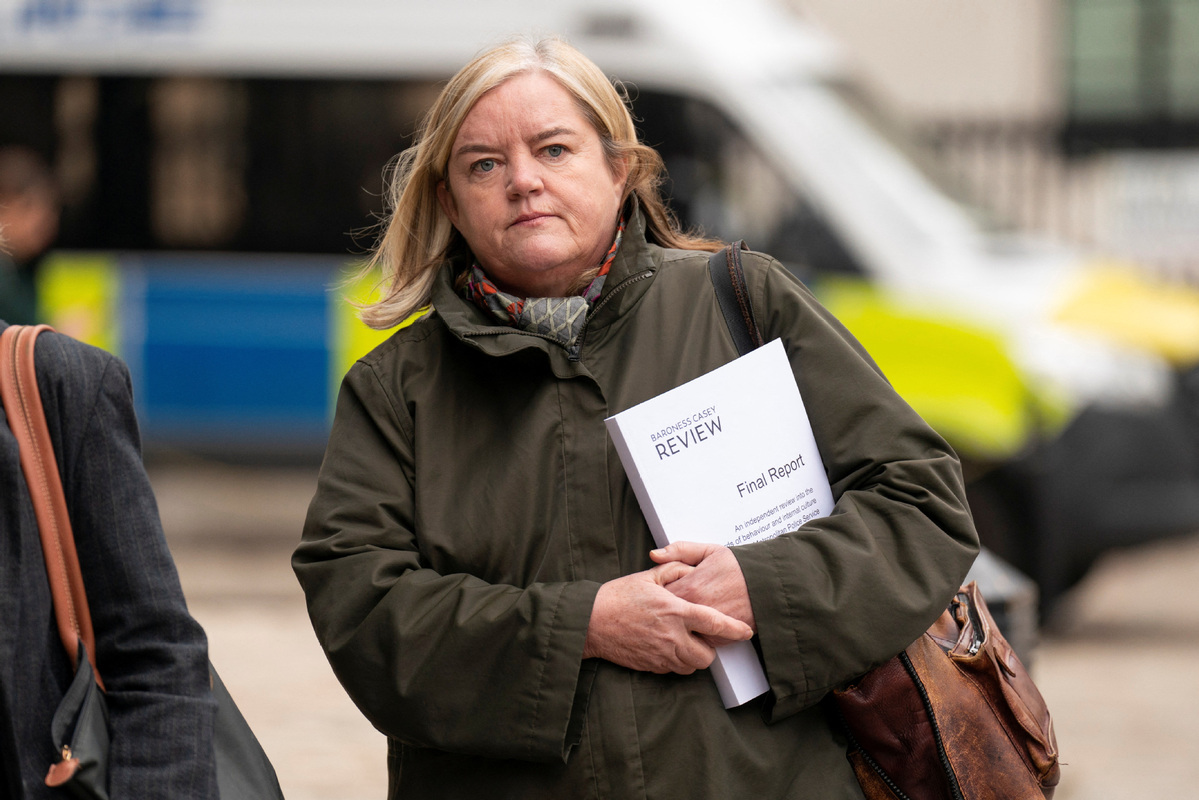 Human rights groups in the United Kingdom are demanding change after an independent review concluded the capital's police force is riddled with racism, misogyny and homophobia.
The 363-page review, carried out by Louise Casey, a social welfare official in the British government, was launched after the abduction, rape and murder of Sarah Everard in 2021 by serving police officer Wayne Couzens.
The review released on Tuesday said London's police force, which is known as the Metropolitan Police, or Met, has consistently failed women, children and minorities. And it said the Met should be disbanded if it cannot be fundamentally improved.
"Deep in its culture, it is uncomfortable talking about racism, misogyny, homophobia and other forms of discrimination," the report said, noting complaints of discrimination made by police officers from ethnic minorities are "often ignored" and "are likely to be turned against" them.
And largely nonwhite neighborhoods also suffer from discrimination, the review said. "Communities of color are both over-policed and underprotected," it said, adding "attempts to improve diversity in the Met are not succeeding".
Commissioner Mark Rowley, the Met's most senior officer, apologized and assured people meaningful change will follow. "You sit down and read that report and it generates a whole series of emotions," he told the BBC. "It generates anger, frustration, embarrassment."
The document, which also talked about widespread bullying by senior officers and of their failure to admit problems exist, made 16 recommendations, including more independent oversight, the use of more experts from outside police ranks, and improvements to screening processes — so people who want to use the uniform to abuse others are not able to do so. Casey also called for domestic abuse teams to be expanded, and for rules to be changed.
Sadiq Khan, mayor of London, said the report was one of the darkest days in the Met's 200-year history.
Andrea Simon, director of End Violence Against Women Coalition, told The Guardian she hopes the report inspires real change.
"This damning report leaves the Met nowhere to hide when it comes to the depth of its problems," she said.
Jamie Klingler, co-founder of the social justice organization Reclaim These Streets, said: "The report speaks volumes and the volume is too loud for the Met to hide from."