More young Chinese enjoy visiting museums
Share - WeChat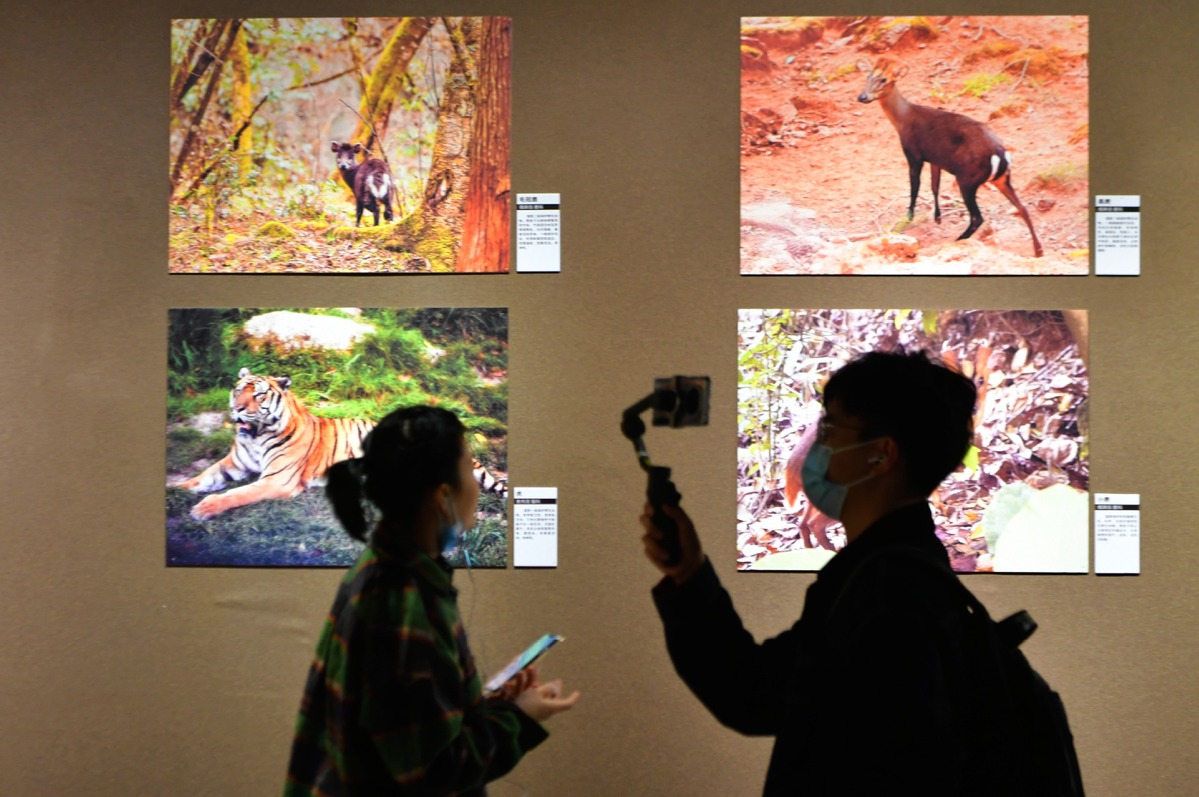 During the holidays, many young Chinese are eager to invite their friends to visit museum exhibitions and appreciate the charm of traditional culture. "Exhibition-watching socialization" has gradually emerged as a popular social activity for young people.
According to the data released by Trip.com Group, from January to May in 2022, museums, art galleries and exhibition halls ranked fourth among the top 10 most popular scenic spots, and 25 percent of the museum reservations were made by people born after 1995.
"Every time I go to the museum, I have the chance to meet many museum lovers. We also set up a WeChat group to share popular exhibition information and visit exhibitions together," said Zhou Xia, a 26-year-old citizen from Nanjing, capital of East China's Jiangsu province.
According to the data from National Cultural Heritage Administration, as of the end of 2022, the number of museums in China had doubled to 6,183 from 3,069 in 2012.
With a growing number of young attendees, the museums have been launching creative products and services tailored to appeal to this demographic.
Every morning, almost all the venues of Nanjing Museum are crowded with young tourists. They carefully select postcards and line up in a long queue, waiting to have them stamped with images of cultural relics collected at the museum.
"Young people love collecting stamps, and the passion for stamps is also related to history and culture," said Lian Kai, deputy director of the cultural and creative product department of Nanjing Museum, noting that every time the museum launches a new exhibition, the images on the stamps are changed accordingly. This is warmly welcomed by the younger generation and vitalizes traditional culture.
Many museums across the country have also launched cultural and creative products such as mystery boxes with an archaeology theme. Some boxes contain a soil sample with a miniature cultural relic inside, and collectors can dig through it with small shovels and other tools.
On March 5, Wuxi Museum in Jiangsu launched an exhibition of archaeological relics from the Bronze Age.
In addition to introducing stamps based on exhibits to attract young people, the local government will also launch a limited number of 1,000 digital collections of a sword dating back to the Spring and Autumn Period (770 BC-476 BC), with each digital copy priced at 59 yuan (about $8.6).
Many traditional museums also utilized digital collectibles to appeal to more young people. They digitize their collectibles through original designs and sell them to consumers online, including music, animation, games, hand-made figures, to name a few.
In 2022, a traditional artworks auction company in the eastern Chinese city Nanjing launched nine digital collectibles of painting and calligraphy cultural relics, with a total distribution of 45,000 copies. They were sold out in just two minutes, with a total sales volume of 2.7 million yuan.
According to a report issued by the research firm iResearch, China's digital collectibles market reached 280 million yuan in 2021.
"For museum cultural relics and exhibitions of museums, digital collectibles also meet the appetite of young people. It not only attracts the attention of many youths, but also encourages them to approach cultural relics, understand history and ignite their love for traditional Chinese culture," said Guo Daijing, a staff member of Wuxi Museum.