Putin praises China relations as role model
Share - WeChat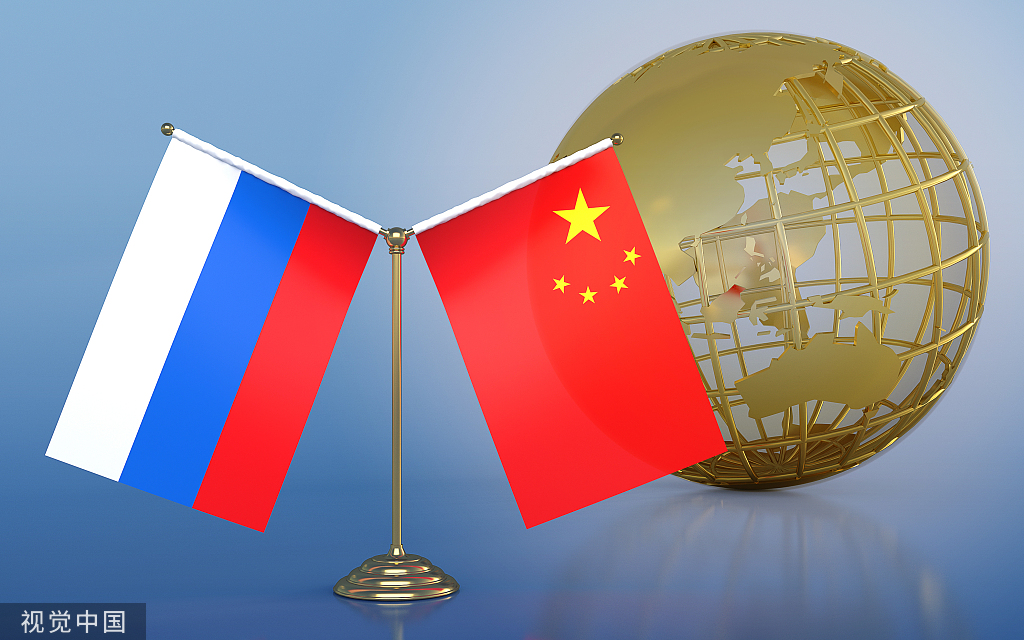 Russia-China ties are the cornerstone of today's regional and global stability and "a role model of harmonious and creative cooperation between major countries", Russian President Vladimir Putin said.
In a signed article published in People's Daily on Monday, Putin said that Russia-China ties "promote economic growth and serve as a guarantee of the positive agenda in international affairs".
"I am convinced that the Russia-China friendship and partnership based on the strategic choices of the two peoples will continue to grow, prosper and make Russia and China happy and prosperous," he wrote.
According to Putin, President Xi Jinping's state visit to Russia is "significant" and it "proves once again the special nature of the Russia-China partnership, which is always based on mutual trust and respect for each other's sovereignty and interests".
Putin said there is no doubt that his meeting with Xi in Moscow "will give a powerful new impetus to bilateral cooperation on all fronts".
He noted that the two countries' political dialogue "is full of trust and marks a comprehensive strategic collaboration in the new era".
Putin endorsed the "constructive role" of the China-proposed Global Security Initiative, saying that it fits with Russia's position in this area.
"Russia and China have always been committed to building a regional and global security architecture that is equal, open, inclusive and not targeting third countries," he said.
On the Ukraine conflict, Putin thanked China for its "balanced approach" on the issue, as China understands its historical background and real causes.
"We welcome China's willingness to play a constructive role in resolving the crisis," he wrote.
He added that Moscow "remains open to a political, diplomatic solution" to the crisis.
As for Russia-China ties, Putin said they have "progressed amazingly" and "have reached the highest level ever and continue to consolidate and flourish".
The relationship transcends the military-political alliances of the Cold War era, as it has no leaders or followers, and no boundaries or restricted areas, he added.
Noting that all COVID-19 response measures restricting people's visits have been lifted, "cultural and tourism exchanges should be promoted as soon as possible to strengthen the social basis of the Russia-China partnership", he said.
On bilateral cooperation on international issues, Putin noted that Russia and China, along with other like-minded countries, are constantly advocating the building of a more just and multipolar world order based on international law.
The two countries "maintain close cooperation on international issues in a stormy world, standing shoulder to shoulder, like rocks in turbulent waters, effectively coordinating foreign policy and addressing common threats and contemporary challenges", he wrote.
Both Moscow and Beijing are "bridge builders", "unlike some countries that seek to gain hegemony and dismantle global harmony".
He noted that the two countries actively promote the development of multilateral institutions such as the Shanghai Cooperation Organization and BRICS, which are increasingly influential and embracing more partners and friends.
The Russian president also hailed the synergy between the Eurasian Economic Union and the Belt and Road Initiative.