Serbia hails milestone of China-built railway
Share - WeChat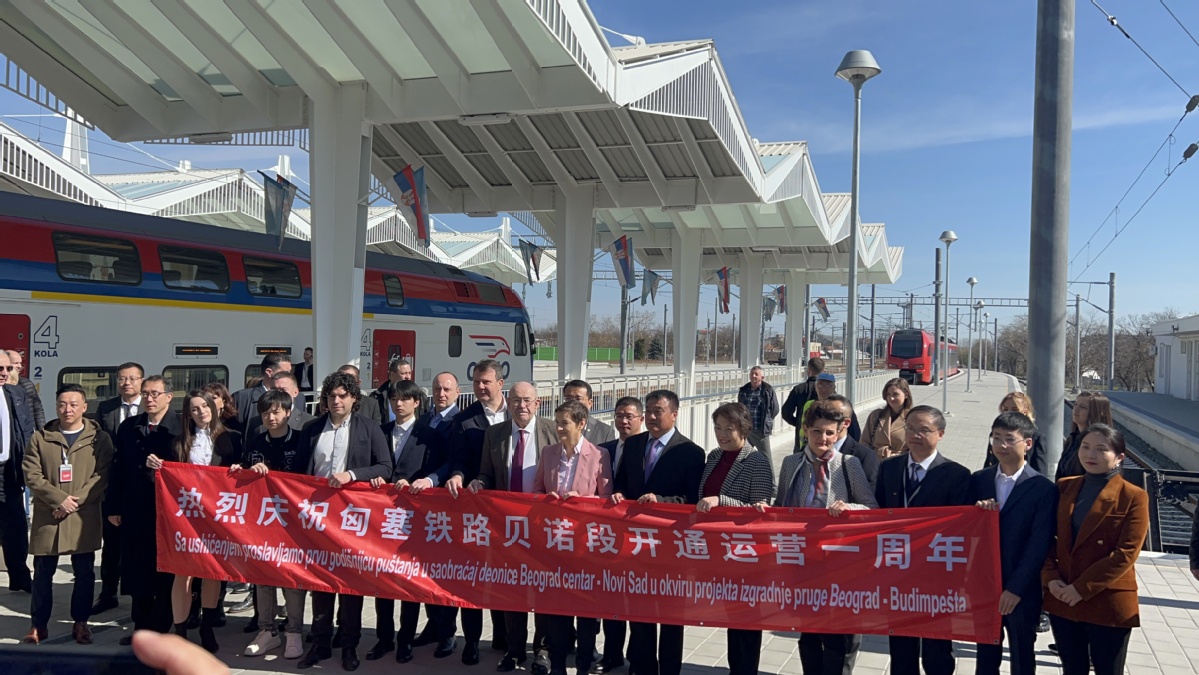 Serbian Prime Minister Ana Brnabic on Sunday praised China as a great cooperation partner and a trustworthy friend in Serbia's endeavor to realize its development aspirations.
Brnabic made the remarks at a ceremony in Novi Sad to mark the one-year anniversary of the inauguration of the Belgrade-Novi Sad high-speed railway, built by a Chinese consortium.
The 75-km section that began operation on March 19, 2022, has carried 2.93 million passengers in the past year. The trip takes about 30 minutes, compared to 90 minutes a year ago.
It's part of the 341.7-km long Belgrade-Budapest high-speed railway, which, upon completion in 2025, will shorten the rail trip between the two capitals from the current 8 hours to less than 3 hours.
The design speed is 200 km per hour on the 183.1-km Serbian section and 160 km per hour on the 158.5-km Hungarian section.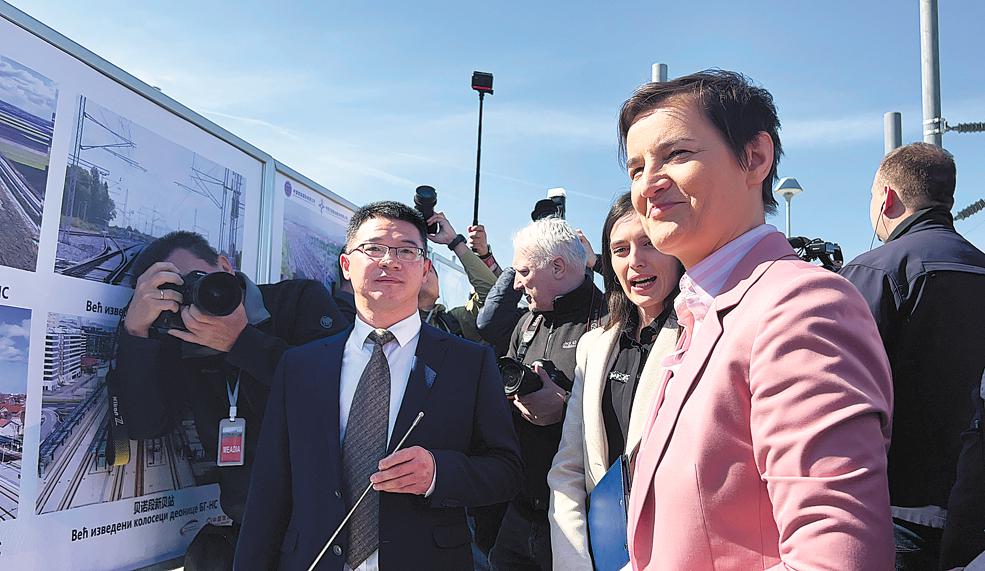 "What we inaugurated a year ago today is not just high-speed railway, it is a milestone in Serbia's development," Brnabic said.
She expressed that many people didn't believe that Serbia could build high-speed railways.
"But we did it," she said, adding that future projects in the Balkans will not only be dreams, but will come true.
"Today is an extremely important day. By the end of 2024, it will only take one hour from Belgrade to Subotica," Brnabic said, referring to the completion of the Serbian section of the Budapest-Belgrade high-speed railway.
"We have big dream. Our plan is to bring more Chinese investors to Serbia and to promote the exchange of science and technology between the two countries," she said.
"China is our great cooperation partner and a trustworthy friend in realizing our dream."
Milan Duric, mayor of Novi Sad, the second largest city in Serbia, said that he has witnessed the good quality of the high-speed railway in the past year.
"I'm fully confident that we will travel to Subotica on a high-speed railway by the end of 2024," he said.
Ju Guojiang, chairman of the board of China Railway International Co Ltd, said that his company and the Chinese consortium will forge ahead with the construction on the Novi Sad-Subotica section to set another global milestone in high-speed railway cooperation.
"The Budapest-Belgrade railway is an important part of Serbia's modernization drive and a key project in the collaboration between China and Central and Eastern European countries under the Belt and Road Initiative," he said.