Security over salary: Why do fresh graduates want civil service jobs?
Share - WeChat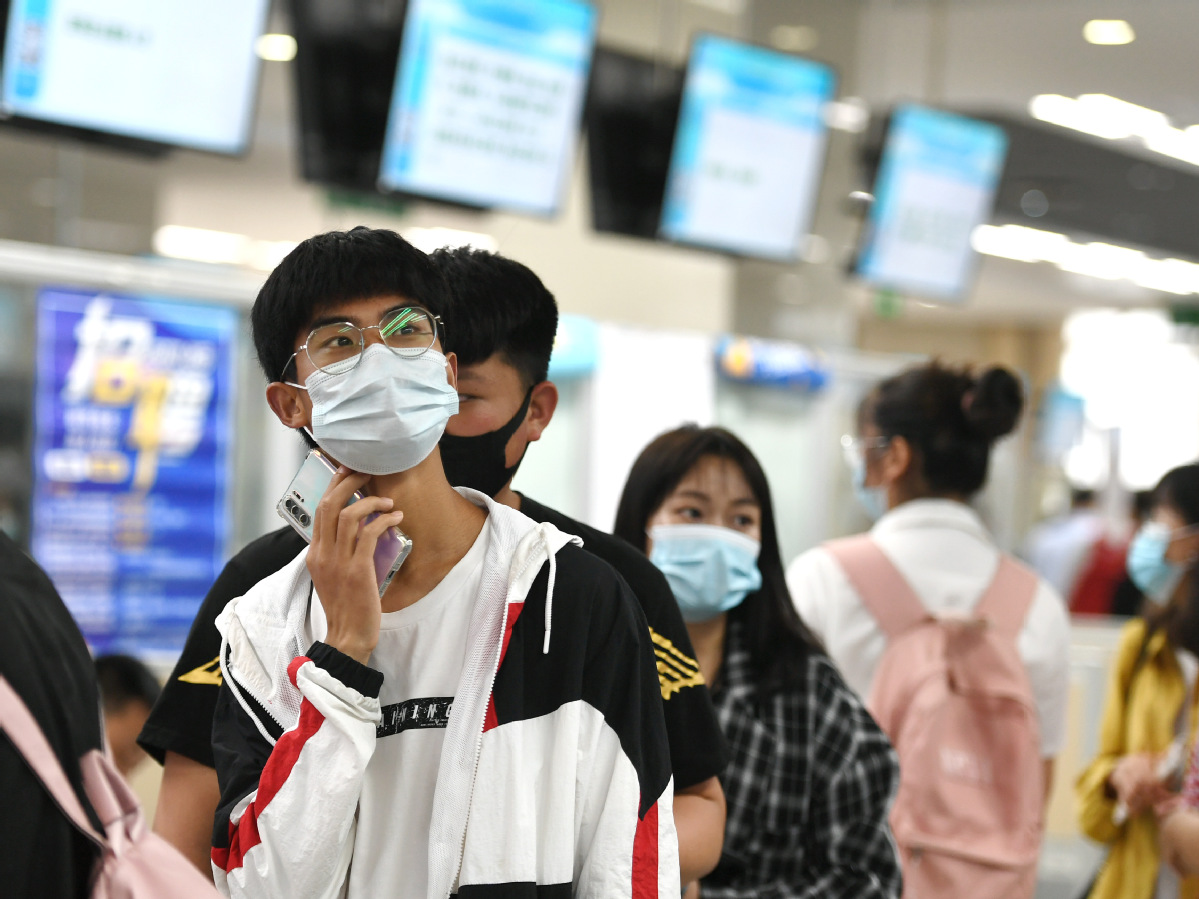 The preference for job security over salary has been a common phenomenon among fresh graduates in China, especially for those civil service positions that are considered 'iron bowl' jobs. The topic has once again gone viral as China just released its institution reform plan, with bureaucracy streamlining being a part.
It's not like government officials in China are paid a bomb, but fresh graduates feel secure there in the face of mounting uncertainties such as rising living costs and possible layoffs in private jobs.
Not surprisingly, more than 1.52 million people sat for China's annual civil service recruitment examination this year, although, according to the National Civil Service Administration, only one in 41 are likely to be recruited.
While job security is undoubtedly an essential consideration when selecting a career, such preference could also lead to a talent drain from the private sector, thus hindering the spirit of innovation and competitiveness of the economy.
To cope with this, the government and private sector should work together to create an environment that encourages risk-taking and innovation while providing adequate job security. By doing so, individuals can pursue their career aspirations while contributing to the growth and development of the economy.
According to a government reshuffle plan recently passed to streamline the bureaucracy, Beijing is cutting the number of positions in central government departments by 5 percent.
The government should also prioritize promoting innovation in all sectors of the economy. This can be achieved by funding research and development, encouraging entrepreneurship, and creating a favorable environment for innovation.
Second, the education system should be tailored to develop the skills required for the needs of high-quality development and innovation. There should be a greater emphasis on teaching creative thinking, problem-solving, and other innovation-related skills.
Third, career counseling should be emphasized on and provided to young people, highlighting the potential rewards of taking more innovative career paths and broadening their horizon for career opportunities.
Last but not least, the government should provide necessary financial support to private businesses, particularly small and medium-sized enterprises, to help them weather economic downturns, which would enable businesses to retain employees during tough times. In addition, laws should be in place to prohibit age discrimination at the workplace and prevent sudden layoffs.
To conclude, promoting innovation across all sectors of the economy, developing innovation-related skills through education, providing career counseling to young people, and providing financial support to businesses during tough times are essential steps for achieving high-quality development and innovation, and only this way can individuals pursue their career aspirations while contributing to the growth and development of the economy.
Most Viewed in 24 Hours
China Views