Private jet companies ride on the wings of pandemic-driven boom
Share - WeChat Disrupted commercial flight schedules have been a blessing for private aviation, as companies like VistaJet have found. Madeleine Fitzpatrick reports from Hong Kong.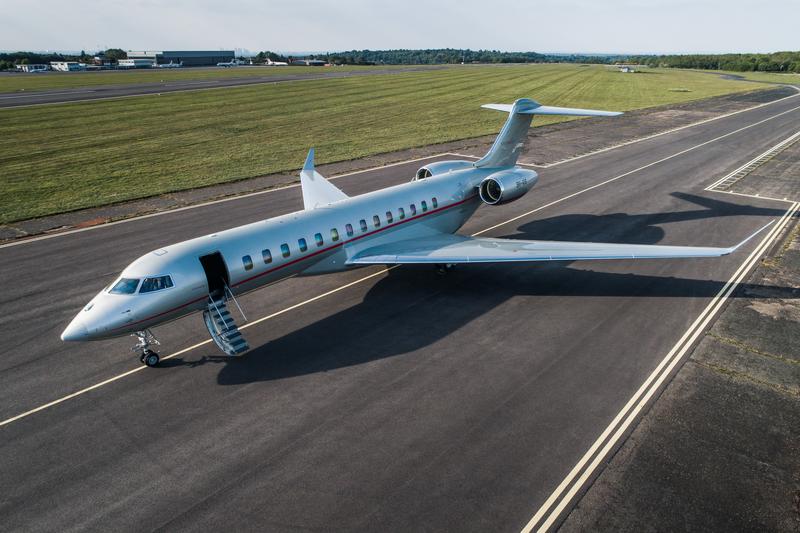 In every down cycle, there are industries that buck the trend. In the first global pandemic in a century, one major winner has been private aviation.
According to a 2022 report by Fortune Business Insights, the private jet market is projected to grow from $25.87 billion in 2021 to $36.94 billion by 2028 - a compound annual growth rate of 5.22 percent. Even more noteworthy, however, is how the sector has been faring since 2020.
"Private aviation typically grows at the same rate as the world's economy, but it's been outpacing the growth of the economy in the last two to three years," says Ian Moore, chief commercial officer of VistaJet, an aviation company that uses a pay-per-hours-flown model to provide its subscribers with private jet charters.
VistaJet achieved its best-ever subscription program sales in 2022, with a 74 percent year-on-year increase in gross hours sold, equating to over three times pre-pandemic levels. Its parent company, Vista Global Holdings, saw strong growth in 2022, with revenue up over 50 percent against 2021.
The company's subscribers must make a minimum commitment of 25 flight hours per year. (People who don't subscribe to VistaJet can also charter a flight, but priority booking and better pricing go to subscribers). For customers who expect to fly fewer than 25 hours, VistaJet Global Holdings offers a more-affordable, Uber-like service under a separate company, XO, connecting private jet operators with customers. XO currently operates in Europe and the Middle East, with plans to expand in Asia.
"We feel there's a real opportunity to grow that business in Asia over the next three to four years, and that will be based out of our Hong Kong office," says Moore. VistaJet established its Asia-Pacific headquarters in Hong Kong in 2008, just four years after the company's founding.
The viral disrupter
In the last three years, private aviation proved itself capable of offering what commercial aviation could not: flights to anywhere in a global pandemic.
"There was a pre-pandemic McKinsey report that said that 90 percent of the world's people who could afford to fly privately weren't," says Moore. "What the pandemic did is sharpen people's minds as to how best to use their money. They got the opportunity to taste private aviation, and from that point onwards, we've seen a huge drive that's continued to today."
Besides gaining new customers at a faster rate since 2020, private jet companies have benefited from a trend among existing customers who previously used both commercial and private to switch to flying private exclusively.
"To be picked up wherever you are and dropped off, not just in the capital cities of countries, but being able to go exactly point to point - this became a huge advantage that the commercial airlines to this day haven't recovered on," Moore explains.
Added to the fact that flying private can "shave weeks off the yearly travel schedule of an executive or a high-net-worth individual", considerations of safety, security and sanitization have come into stark focus in the wake of COVID-19.
The number of touch points, or human interactions, involved in a private flight is only around 20, compared with as many as 700 when flying commercial.
The pandemic "gave us a real opportunity to demonstrate that flying private is not just about caviar or strawberries or champagne," says Moore. "When it comes to concerns about your safety, your security or your health, there's no comparison. You're in complete control."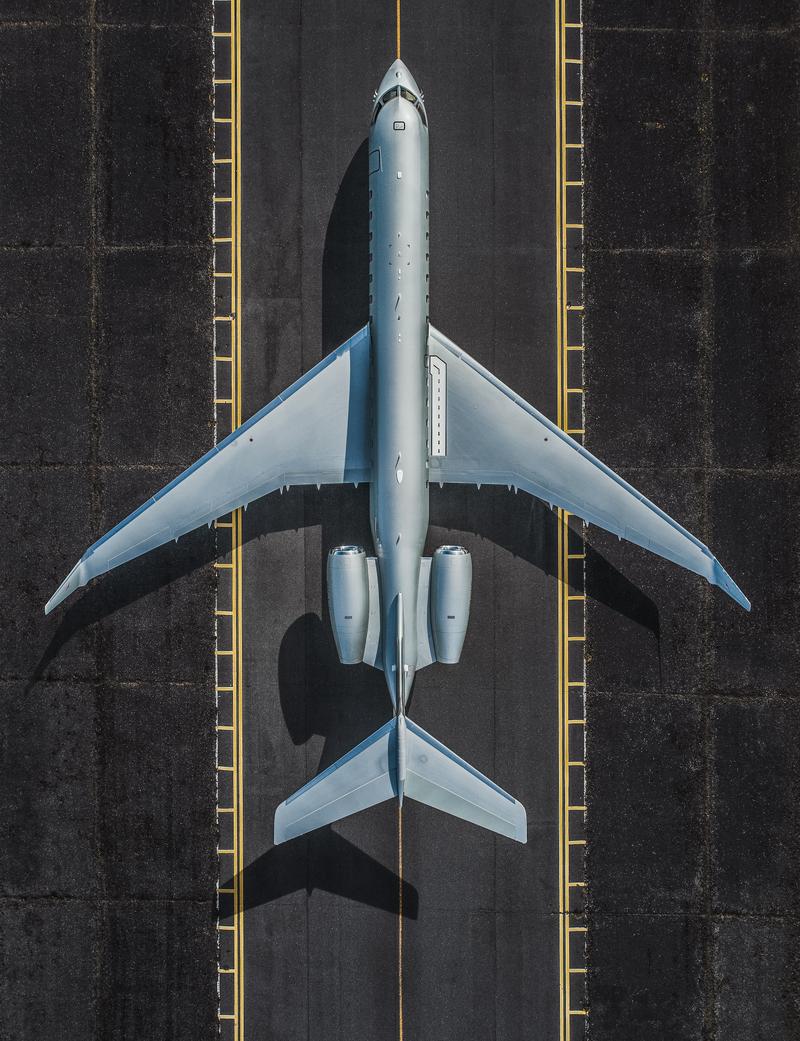 Back to business
Mandatory hotel quarantine remained in place until the final week of Q3 2022, yet VistaJet's Hong Kong flights experienced a 41 percent year-on-year growth in 2022 and increased 27 percent versus pre-pandemic 2019.
"To me, that's an amazing number because (pre-pandemic) Hong Kong was an extremely popular location for us - it was in our top 10 airports and at capacity," says Moore.
Then came the scrapping of quarantine from Sept 26, 2022, heralding the long-awaited beginning of a return to business as usual.
"A lot of people took the opportunity to go and see their offices, which we hadn't seen for a couple of years," says Moore, adding that further into 2023 - and with Hong Kong now having loosened all its pandemic restrictions - VistaJet expects to see plenty of corporate customers jetting in and out of the city.
"Demand for private travel continues to grow, especially now that Asia is open. We expect stronger growth coming from Asia, with Hong Kong having a significant portion of that demand."
The capabilities of VistaJet's flagship aircraft - the Bombardier Global 7500 - dovetail nicely with that proposition. Having added its first Global 7500s in 2021, VistaJet today owns 10 such planes, representing 10 percent of Global 7500s in existence. The aircraft is the world's largest and longest-range private jet.
"The Global 7500 has a range of over 7,700 nautical miles, or about 16 hours," says Moore. "It's an aircraft that's absolutely perfect for connecting Asia to the rest of the world."
Hong Kong remains a vital travel hub, he adds - and one critical to the company's business. "We're going to continue investing in the region," says Moore, adding that VistaJet has recently been stationing more aircraft in Asia. "We're confident that Hong Kong and Asia will have a big say in where our business is going to be over the next decade."