Exhibition is picture of success
Share - WeChat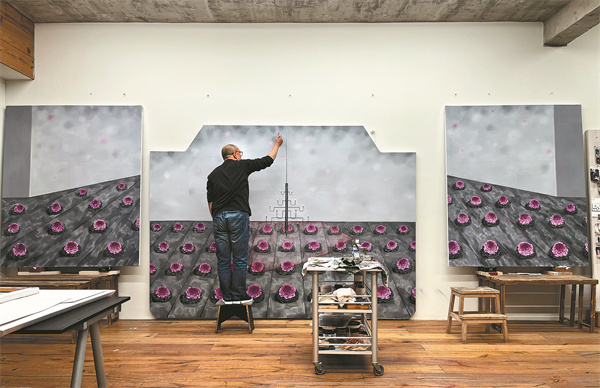 One of the prominent Chinese artists of the contemporary scene, Zhang Xiaogang is presenting his first solo exhibition in Shanghai.
Zhang Xiaogang: Mayflies, from March 4 to May 7, at the Long Museum West Bund, marks the first public solo show of Zhang's creations in the past three years.
More than 80 artworks, including oil paintings on paper and on canvas, installation and sketches, are on display.
In Chinese literature, the mayfly is often associated with philosophical ideas about the transience and insignificance of human existence, as the tiny creatures are known for their extremely short life span and large clusters in summer.
Most Popular