Political advisor urges young actors to practice patience
Share - WeChat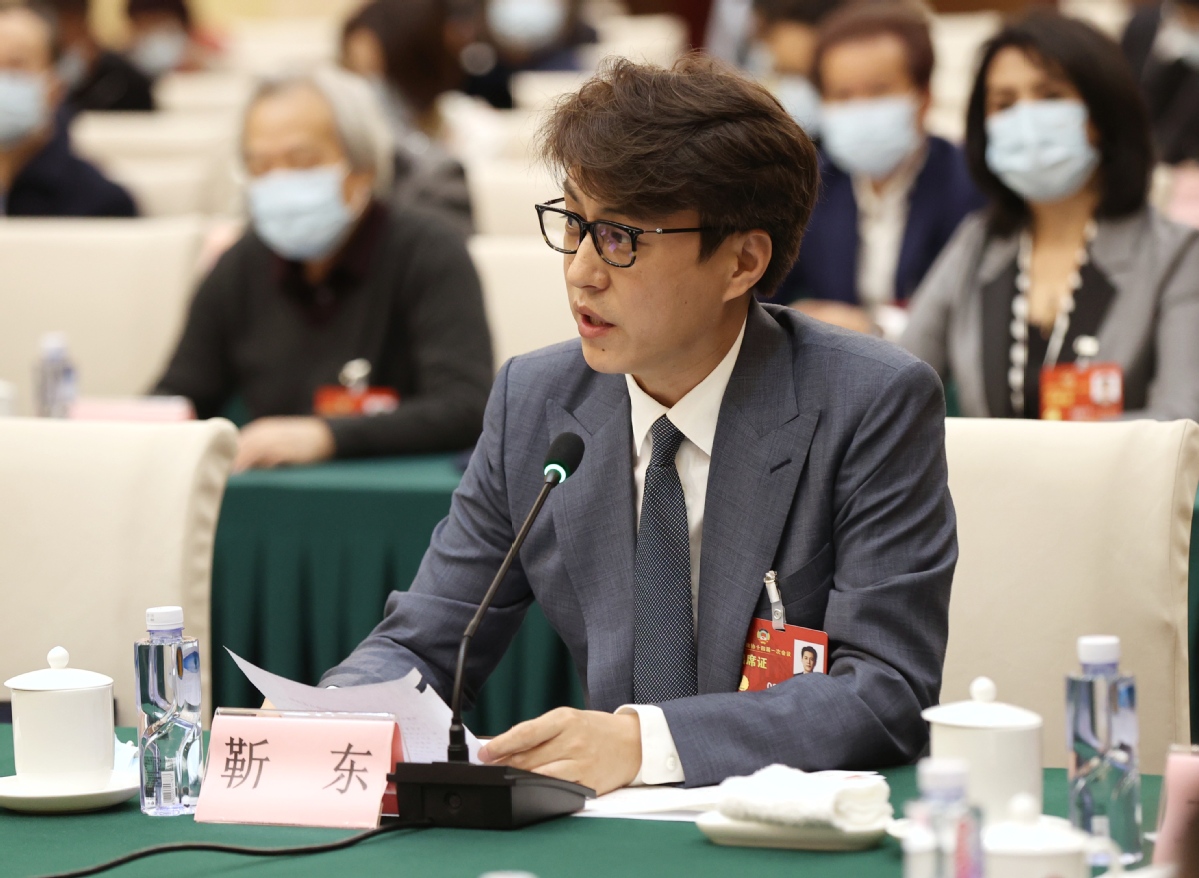 It is not rare for young actors, mostly idols, to be mocked and criticized for their poor, often embarrassing acting skills.
Veteran actor Jin Dong, member of the 14th CPPCC National Committee and deputy director of China Coal Mine Art Troupe, urges young actors to take it slow when creating new roles, observe life carefully and gain more life experiences.
"My top advice to young actors is that they should have patience. In this digital era where information is often consumed in fragments, most people's knowledge is only made up of fragmented information," Jin said during an interview on March 10 in Beijing.
"However, what artistic creation needs most is simply patience. No matter how fast our society advances, actors should always take it slow when approaching new roles because it always takes some time to gradually get familiar with a new role and then understand it well," he explained.
According to Jin, a huge part of an actor's job should be researching and experiencing, and actors should make it a lifelong effort to observe and experience life.
"Over the years, I have been to large swaths of China and gained a lot of new knowledge during field trips to research my roles. I find this more than meaningful and helpful to enrich myself," Jin said.
The veteran actor also argues that, even though art should be above life, yet it should still be derived from life. Therefore, actors should first learn about life extensively.
He thinks that it is crucial for actors to accumulate life experiences, and tackling difficulties and hardships in life is not necessarily a negative experience.
"The anxieties and helplessness that you encounter at different stages of your life can end up as your wealth. You may feel pain and even anger, but they will make you think – why people live, why you chose this profession, if you chose acting truly out of love, and if you can persevere in acting," he said.