French upper house votes to raise retirement age to 64
Share - WeChat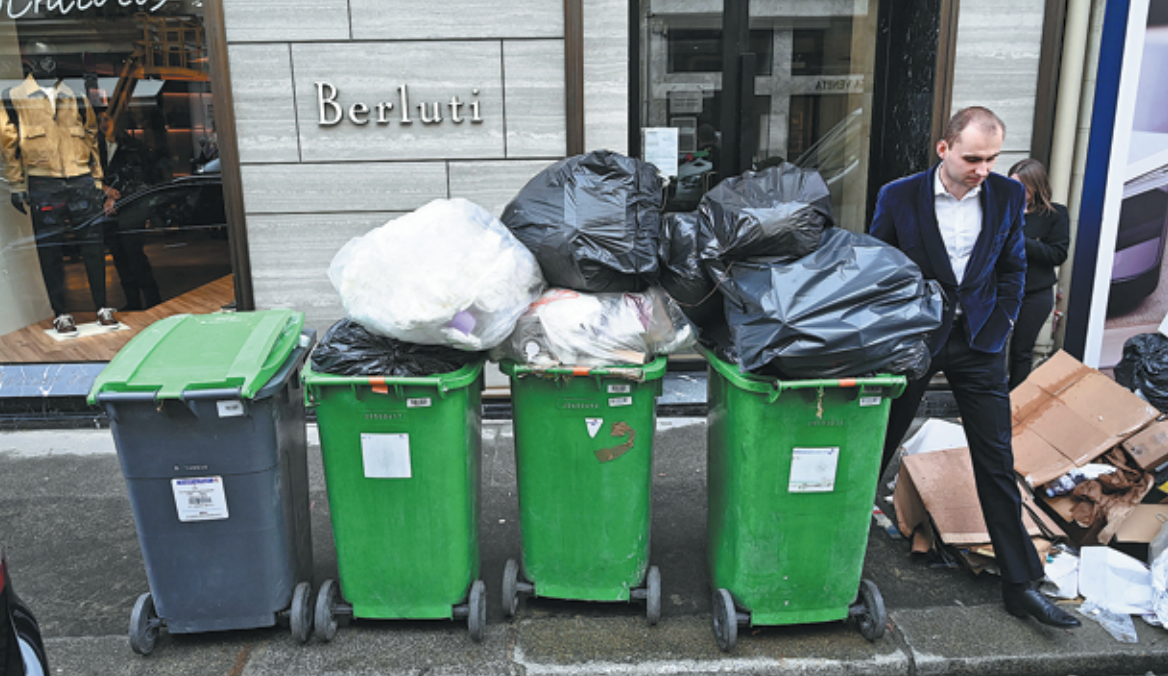 France moved a step closer to approving controversial pensions reform law after senators in the upper house of Parliament voted on Thursday to increase the retirement age from 62 to 64.
The flagship article in President Emmanuel Macron's plan was approved with 201 votes for and 115 against, while the remaining articles of the bill are expected to be ratified later this week, Agence France-Presse reported.
A committee of lawmakers from the Senate and the lower house of parliament, known as the National Assembly, will then debate the main article next week, with the government aiming to have the changes adopted by the end of the month.
Macron's pensions reform plans, first proposed in 2017 and then delayed by the pandemic, are deeply unpopular and have sparked waves of protests and strikes across the country. The new plan would require 43 years of work to earn a full pension.
More than a million demonstrators marched in cities and towns across France on Tuesday in what workers' unions described as the biggest show of force so far against the planned changes.
Strikes this week paralyzed transport systems across the country. Public transport authorities announced that trains and suburban metro services would continue to be severely disrupted on Thursday, and French airports were expected to cancel one-third of flights. Garbage collectors and others have said they too would continue strikes. The Le Monde newspaper reported that key ports were also blocked, as dockworkers joined the industrial action.
The CGT general union said fuel deliveries were blocked on Wednesday for the second consecutive day amid strikes at the refineries of TotalEnergies and Esso ExxonMobil.
Macron needs a majority in Parliament in order to push the bill through, and faces a battle to win over many conservative lawmakers. He may need to resort to using controversial constitutional powers to bypass Parliament, which would surely provoke wider discontent.
Opponents of the bill expressed anger following the Senate vote and unions have pledged to maintain pressure on the government by holding further protests and strikes.
"Your name will forever be attached to a reform that will set the clock back almost 40 years," socialist senator Monique Lubin told Labor Minister Olivier Dussopt in the upper house.
The government has watered down its original plan with concessions to appease opponents, but it has always vowed the reform will not be scrapped altogether.
Unions hope maintaining pressure will bring more concessions as the bill weaves its way through the complex legislative process.
Macron has always maintained pensions reform was essential to ensure the system does not go bust.
jonathan@mail.chinadailyuk.com