More than a grain of determination
Share - WeChat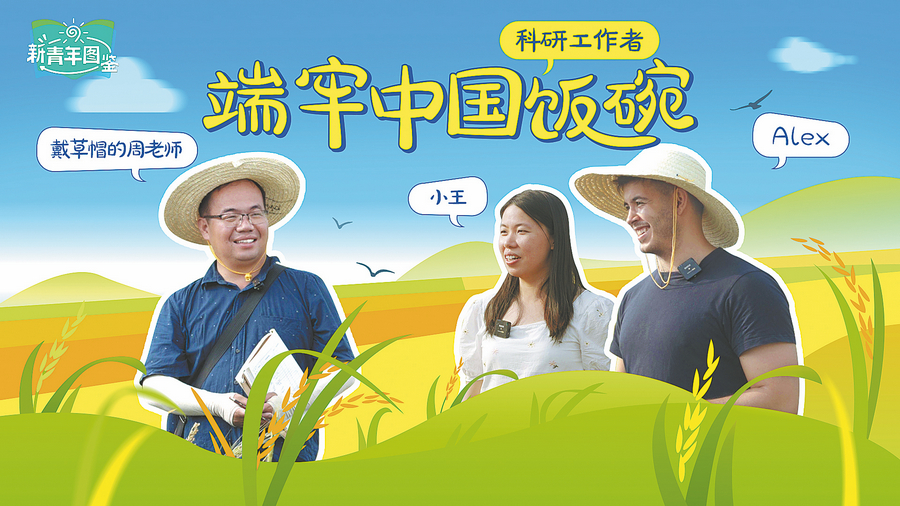 Scientist dedicates himself to developing new strains of rice to ensure food security for future generations of Chinese, Wang Xingwei reports.
China's No 1 Central Document, which is the first policy statement released by the country's central authorities each year, puts an emphasis on agricultural and rural development for 2023. This is also the 20th No 1 Central Document of this century to focus on agricultural and rural affairs.
Dedicating himself to agricultural development, based on his scientific research, Zhou Lei, 40, aspires to make sure that Chinese people not only get enough to eat, but also eat well, echoing one of the most important tasks in the No 1 Central Document — strengthening agriculture through science and technology.
A researcher at the Institute of Food Crops, Hubei Academy of Agricultural Sciences, Zhou, also a winner of the China Youth May Fourth Medal — the top honor for outstanding young Chinese people — has made major progress in the genetic breeding of rice and application research over the years. So far he has cultivated 16 new varieties of rice, increasing grain production by more than 1.5 billion kilograms, which ensures China has sufficient grain stocks to feed its people.
Zhou is working with a group of highly educated and skilled young people, most of whom hold doctorate degrees. According to Zhou, it usually takes people more than 10 years of academic training to become qualified for the research job. Zhou has been offered opportunities to go abroad and exchange experiences with peers overseas. An academic visit to the United States made Zhou realize that, even though China was playing a leading role in global rice research, its agricultural industry lagged behind other affluent countries.
"With a smaller population and richer resources, the US has achieved the mechanization of the agricultural sector, resulting in higher yields per acre and lower rice prices. We, Chinese researchers, still have a long way to go," he notes.
Upon returning to China, Zhou pledged to apply all he learned to solving the problems faced by the nation's agricultural industry. He and his team now work more than 300 days a year. They have cracked the "hardest nut" in rice-breeding technology — the cloning of cold-tolerant genes in rice — for the first time ever. Such breakthroughs effectively tackle the risks of grain reduction.
However, instead of staying in an air-conditioned office, grain experts like Zhou spend most of their time, literally, in the field. The whole base of Zhou's academy covers an area of about 200 hectares, while his team has over 4 hectares of field.
Eight people from the team spend at least seven to eight hours every day doing related on-site experiments. In order to develop a quality rice variant that has a good look, taste and texture, Zhou and his team have collected germplasm and selected mate parents for almost 10 years.