In Shanxi, spring plowing underway
Share - WeChat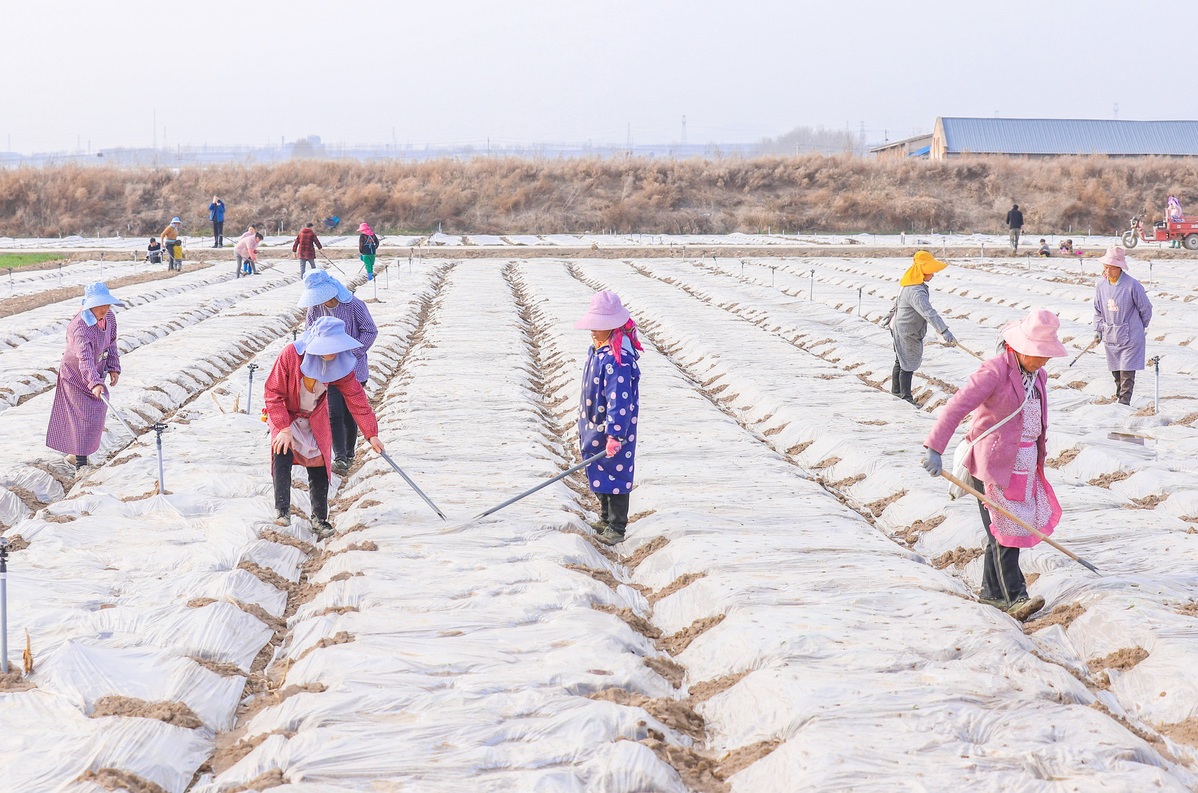 As spring arrives and temperatures rise, farmers are busily engaged with their spring plowing at an agricultural demonstration base of Shibang Agricultural Development Co in Xiaxian county, Shanxi province.
The farmers, wearing colorful clothes, are drilling on plastic film, which covers the land, making for unique views.
The base, with an area of around 666 hectares, is used to grow vegetables, such as Chinese cabbage and mustard.
Since its establishment in 2019, the company has taken cultivating advantageous industries as the primary task to promote rural vitalization.
Relying on local planting resources, it has continuously developed and expanded its vegetable supply base to Hong Kong.