China expected to maintain focus on reform and opening-up
Share - WeChat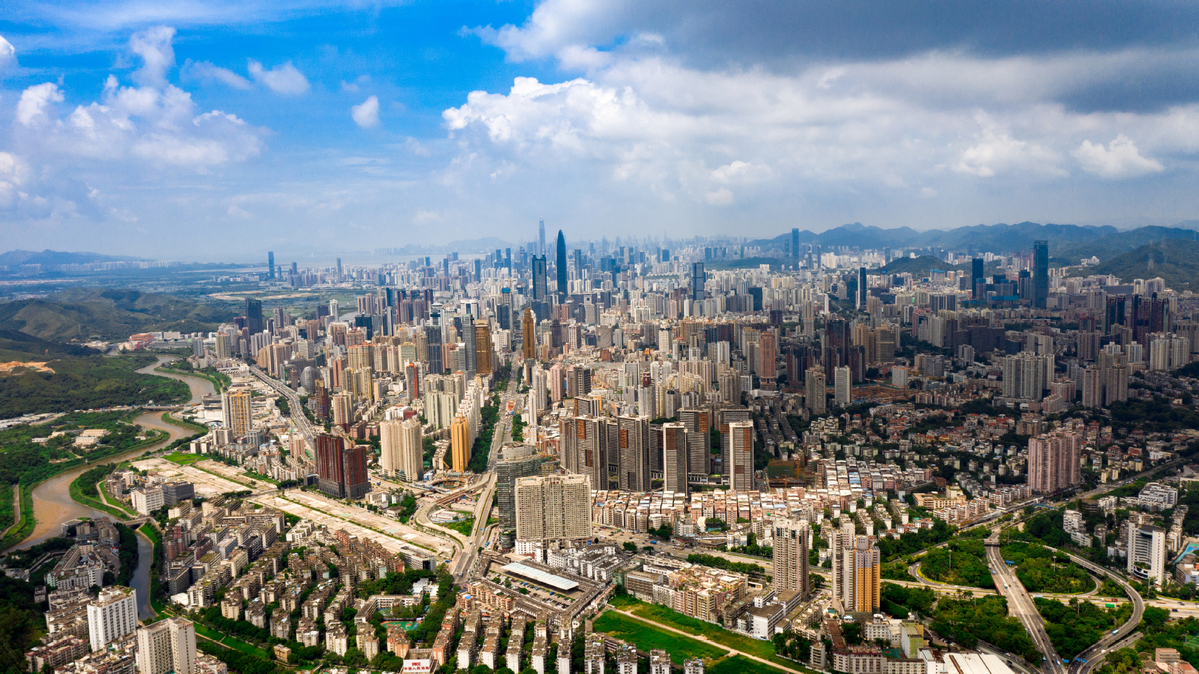 On the morning of Jan 22, the first day of the Chinese Lunar New Year, I visited Lianhuashan Park in downtown Shenzhen, Guangdong province.
Officially opened to the public in 1997, the park is known for its square, which contains a bronze statue of late leader Deng Xiaoping, as well as a banyan tree planted by General Secretary Xi Jinping when he visited the park in December 2012. In addition, if visitors climb up a little hill in the park, they can get a glimpse of the city.
With its unique geographical location and cultural landscape, the park has become an iconic site and a window to showcase the charm of the southern metropolis.
I had not expected so many visitors there, as Chinese people usually stay up late on Lunar New Year's Eve and wake up late the next day. But the square was packed with people when I arrived.
Several bouquets of flowers were lying under the statue, and many people were gathered around the banyan tree, taking selfies with it.
"This is Grandpa Deng, who pushed forward China's reform and opening-up and helped forge our city," a father near me told his daughter, who appeared to be a primary school student.
And the banyan tree, which was only 2 meters tall 10 years ago, has become very leafy and now stands at 12 meters, according to a tourist guide at the scene.
I think the large number of visitors there, on the first day of the Lunar New Year, reflected people's affection for Deng and Xi and their desire for a wealthier, greener China.
Established in 1980 as China's first Special Economic Zone and designated as a testing ground for the country's economic reform and opening-up policies, Shenzhen has grown from a small fishing village to a city with 17.5 million people. Its GDP last year reached a new high of 3.24 trillion yuan ($475 billion), ranking third among all Chinese cities, following Shanghai and Beijing.
The growth of the city is a testament to China's development in the past 45 years, and it remains a symbol of China's commitment to reform and opening-up to the world.
Over the past few years, due to the changing global situation and the adjustment of China's development pattern, there has been some speculation on whether the country would continue opening up, and whether it still cares about economic growth.
When Xi delivered the report to the 20th National Congress of the Communist Party of China in October last year, he made it very clear that development is still the Party's top priority in its efforts to promote governance and the rejuvenation of China.
"Without solid material and technological foundations, we cannot hope to build a great modern socialist country in all respects," he said.
On various occasions, he has also said that reform and opening-up is the key policy that determines the fate of contemporary China and has pledged that the country would unswervingly promote it.
In late 2012, Xi made his first inspection trip outside of Beijing to Shenzhen after being elected general secretary of the CPC Central Committee, and he visited Lianhuashan Park to pay respect to Deng.
In October 2020, he revisited the park after attending a grand celebration marking the 40th anniversary of the Shenzhen SEZ.
These moves embodied the leader's vision and sent a strong signal that China would forge ahead with reform and opening-up. How so? I expect to see more detailed measures unveiled at this year's two sessions.
About 5,000 national legislators and political advisers are gathering in Beijing now for this largest-scale annual political event in China. They will discuss the work reports of the central government, the top court and the top procuratorate, as well as the nation's socioeconomic development and budget plans. They will also put forward motions, suggestions and proposals on issues of major concern, and I believe reform and opening-up will definitely be a focus.