Political advisers using app to make proposals for two sessions
Share - WeChat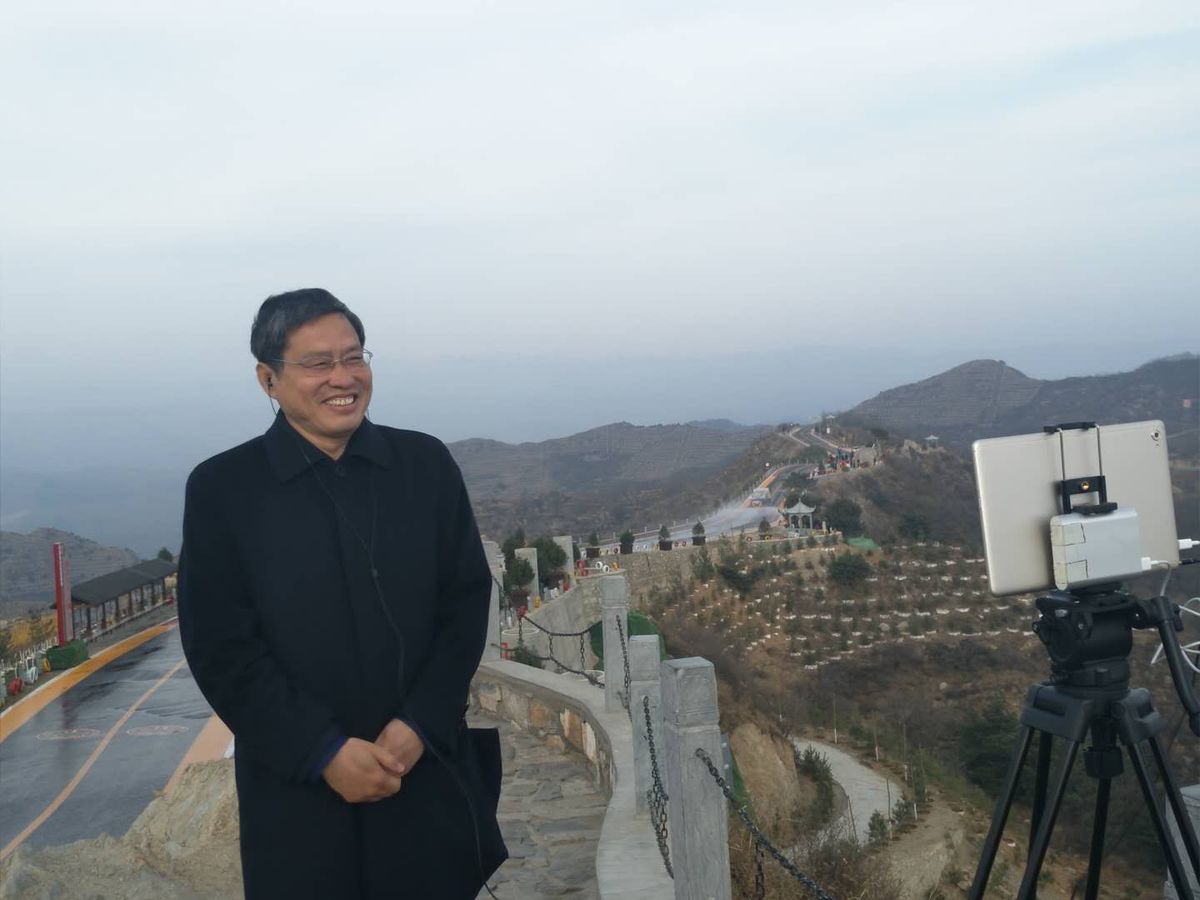 A week before Fan Sheling's arrival in Beijing for this year's two sessions, China's annual top political event, the national political adviser working in Hebei province has already submitted five proposals through a mobile application to the conference.
His proposals include lowering the legal age for marriage as part of efforts to address the nation's aging population and the further development of a metropolitan area around the capital. These proposals will be passed on to the government for reference in decision-making.
More than 2,000 national political advisers will submit their proposals through the app to the upcoming first session of the 14th National Committee of the Chinese People's Political Consultative Conference, China's top political advisory body, which will open on Saturday.
Information technology has become a valuable tool for 57-year-old Fan — a member of a non-Communist political party — since the CPPCC adopted the technology as a new way to hold consultations in recent years.
Early in 2014 during a celebration of the 65th anniversary of the CPPCC, President Xi Jinping said the body should conduct remote and online deliberations and make them more effective.
Zhang Yuezhuo, deputy director of the Secretary Bureau of the CPPCC National Committee, who has long participated in the organization of meetings, said the CPPCC has made progress in adopting information technology to help its members perform their duties more efficiently.
"With these online methods, the activities will not be limited by time and location, because for most members, it's a part-time job and they have to spend time on their own work, so they don't have enough time to meet offline," he said.
"They live in different parts of the country. Some are abroad, and some are even astronauts in space. With the online platform and internet, they can make use of their fragmented time to fulfill their duties," he said.
The designated mobile application was developed in 2018 for CPPCC members to submit proposals, discuss issues in a group chat, read news, receive notifications, contact and read documents.
A large number of the over 2,000 political advisers are new, beginning their five-year terms in the coming session. They have already greeted each other through the app ahead of meeting in Beijing.
According to Zhang, about 2,810 proposals have been submitted as of Monday. In last year's session, 99.97 percent of them were submitted on the app.
Their proposals will be dealt with after the session, and the process will consist of many steps, including conducting field surveys and consultation meetings with officials and ordinary people to find solutions. The whole process will be updated in the app.
"I can see which government sector is dealing with my proposal, as well as their reply letter with their decision. I can also comment on my satisfaction with the proposal handling," Fan said.
He has been serving for decades in advisory bodies of different levels, including five years at national level. He recalled that in the past, advisers needed to print or write their proposals on a special paper with a required format, and then mail or fax them to a certain address.
"But now we can submit proposals at any time through the app. It's very convenient for us," he said.
There are also plenty of discussion groups about various topics on the app, and any member can join them. Wang Yang, China's top political adviser, often participates in group chats.
"I checked the app frequently as there is a lot of high-quality information shared by other members that I can learn a lot from," Fan said. "We advisers from different parts of the country do not have many chances to meet, but we can communicate here."
Over the past five years, 144 chat groups have been launched in the app, in which advisers have left 91,000 messages, totaling 10 million words, data showed.
"The volume of messages in online discussions a year is equivalent to that of five plenary sessions," Zhang said, adding that many suggestions made in the groups have been delivered to central leadership.
Video consultations
Zhang said holding video consultations has become another innovative way to expand the participation range of advisers in various meetings and surveys.
For a remote discussion meeting on rural road construction in 2019, Fan, who is familiar with rural affairs, was invited to share his survey on the topic through a livestream session, the first he has ever participated in.
He used a tablet to stream from a mountain top in Shexian county of Hebei, where he showed the winding mountain road behind him.
Many other political advisers, together with government officials, were able to participate in the session from meeting rooms in Beijing and other provinces via video link.
During his five-minute livestream, Fan introduced the process of rebuilding the roads after they were washed away by a flood in 2016 and shared his suggestions on improving the rural roads management system.
"Before the session, I traveled to rural areas to conduct surveys and learn about the situation of the roads at the grassroots," he said, recalling that after his speech, meeting participants asked him questions and he invited them to visit Shexian.
After Fan, several other political advisers also streamed from various parts of the country. During the meeting, the video feed cut back and forth among the venues where other political advisers spoke about the issue.
Other advisers logged on to the mobile app and sent messages to express their opinions. Their suggestions were later sent to relevant departments for reference.
The CPPCC held 17 such discussions via video link over the past five years, allowing political advisers to join the meetings on their computers or mobile phones, according to official data.
Video technology was applied in about 350 activities during that period, including in 211 last year, data showed.
"Through video links, more grassroots issues can be presented vividly to people in the meeting rooms, and they allow more political advisers from various places and even ordinary people to join the discussions," Zhang said.
After developing working methods with a combination of online and offline efforts, the CPPCC adapted well to the COVID-19 epidemic period, and the social distancing requirement has pushed forward the further exploration of such methods, he added.