Runners and guests enjoy flower sea in county
Share - WeChat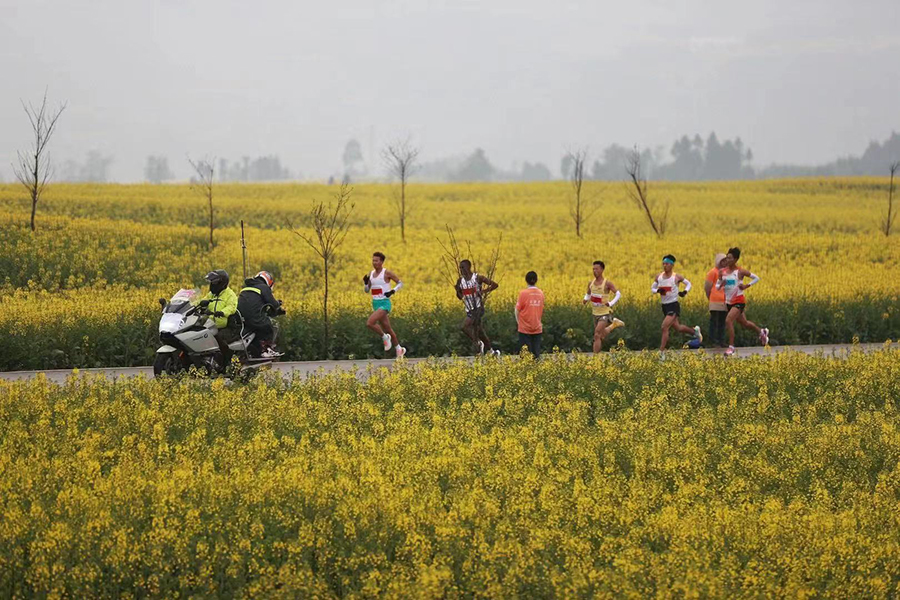 More than 10,000 runners have appreciated the beauty of the sea of flowers while running in a marathon in Luoping county, Yunnan province on Saturday.
Luoping, known as an oriental garden, under the administration of Qujing City, has a vast rapeseed flower sea which has been recognized by Guinness Records as "the largest natural garden in the world".
The county usually becomes a major tourist attraction when its rapeseed flowers bloom in February and March every year, attracting a myriad of tourists from home and abroad to come to enjoy the flower sea.
The yellow flowers, blue water, green mountains and cottages set off against each other, demonstrating a strong sense of spring.
Meanwhile, Luoping has rich red tourism culture, as well as 22 ethnic characteristic cultures, including Buyi, Yi, Hui and Miao ethnics.
To demonstrate the natural scenery and cultural heritage of the county, Luoping marathon has been cleverly and meticulously arranged in the starting ceremony and track design this year to allow guests and runners to sense the county's beautiful landscape and unique and strong ethnic charm.
This year's event included a full marathon (42.195 km), half-marathon (21.0975 km) and a happy run (6.6 km).
Marathon contestants could enjoy the flower sea and the beautiful natural scenery while running cross the flower sea along the track.