Nation backs Ukraine de-escalation
Share - WeChat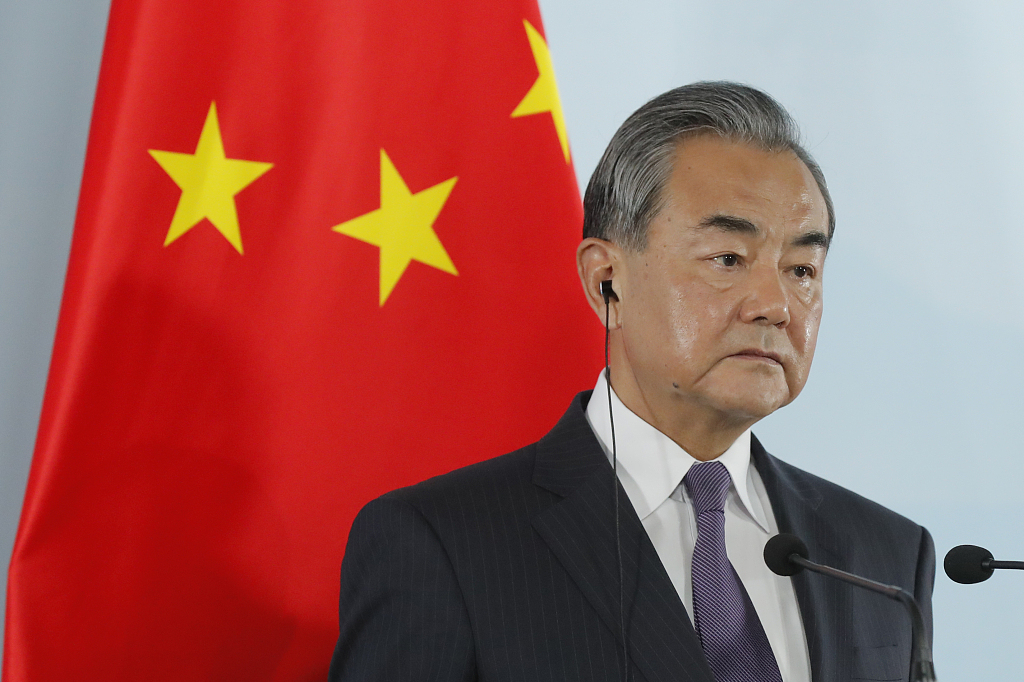 Senior diplomat: Peaceful settlement of crisis mustn't be delayed indefinitely
Senior diplomat Wang Yi said on Thursday that China has encouraged and supported all efforts conducive to a peaceful settlement of the Ukraine crisis and has actively promoted the de-escalation of the situation, as he wrapped up a weeklong Eurasian tour.
The trip, which took him to four European Union countries and Russia, came as the Ukraine crisis approached its first anniversary, which falls on Friday.
With the Ukraine crisis occurring in Europe and influencing the whole world, Wang, a member of the Political Bureau of the Communist Party of China Central Committee and also director of the Office of the Foreign Affairs Commission of the CPC Central Committee, said settlement of the crisis must not be delayed indefinitely.
He called on Europe to think carefully about "what conditions should be created for a cease-fire, what framework is required to bring lasting peace and stability in Europe, and what role Europe should play to truly reflect its strategic autonomy".
On the sidelines of the Munich Security Conference in Germany, Wang met with leaders and diplomats from more than 10 countries, including Ukrainian Foreign Minister Dmytro Kuleba. While in Russia, he also exchanged views with Russian President Vladimir Putin on the Ukraine issue.
Wang said that all parties, though divided in their positions, appreciate China's objective stance and calm attitude, and they expect Beijing to play a more active role in the political settlement of the issue.
China will put forward a position paper on a political settlement of the Ukraine crisis soon, Wang said, adding that the paper will reiterate China's stance and incorporate all countries' legitimate concerns.
As it is a strong aspiration of peoples of all countries to make the world a safer place, Wang said no country has the privilege of having its own way in the world and engaging in double standards or exceptionalism. He also emphasized that any hegemonic, domineering or bullying practices should be rejected.
Having chosen Europe as his first overseas destination this year, Wang called for China and the EU to remove external disruptions, properly manage differences and step up exchanges and cooperation.
Doing so would inject valuable stability into the turbulent international situation and be of great significance in promoting a political solution of the Ukraine issue, he said.
Wang highlighted that China-EU relations are of "global and strategic" significance, saying that the two are partners, not rivals, and represent opportunities rather than threats to each other.
Wang also said that President Xi Jinping's in-depth exchanges with EU leaders through face-to-face talks, virtual meetings and phone calls more than 20 times over the past year played a leading strategic role in advancing China-EU ties.
Meanwhile, as the direction and impact of China-United States relations go far beyond the scope of bilateral ties and concern world peace and security, Wang urged Washington to show sincerity and face up to and redress the damage to Sino-US relations of the abuse of force against the Chinese unmanned airship that accidentally entered US airspace and was shot down by the US military on Feb 4.
During an unofficial meeting with US Secretary of State Antony Blinken on Feb 18 on the sidelines of the Munich Security Conference, Wang urged Washington to "stop doing such absurd things out of domestic political needs".
Wang said that "if the US continues to dramatize, hype up or escalate the situation, China will surely respond by doing what is necessary".
Though the US is unscrupulously trying to suppress and contain China, the great rejuvenation of the Chinese nation is unstoppable, as China's development has a strong, inherent driving force and inevitable historical logic.
He urged the US to abandon the obsolete Cold War mentality, adopt an objective and fair perception of China and return to a rational and pragmatic China policy.